Rating: 4.5/5
based on: 1122 reviews
Software Version: 22.4.1
WordPress Version: 3.7 or higher

Power Elite Author
$2million+ in total sales on Envato Market

 70k Active Installs Proven Quality


 One Time Payment for Lifetime

6 Months Support Included


Future Updates
How much time can be saved by cutting out your manual scheduling system?
90 seconds per booking (if the client is brief)?
But what about the interruption to your flow?
How long does it take you to get back on track?
And what if clients want to make bookings in the evening or on weekends?
Fast & Easy Plugin Deployment
Lightning-fast setup allows you to start using Bookly booking plugin almost instantly.
The setup is so easy even WP beginners can do it. Download, install, setup and you're ready to start offering your clients the ultimate convenience when it comes to bookings and reservations. See just how easy it all is by checking out our demo below.
And what about money?
Can we really help you save?
Imagine you're having one of those day – you know the type. You spill your morning coffee on your favourite tie, you step on the cat on your way out.
You get to the office and there's no coffee.
To top it all off there's a ton of work to be done.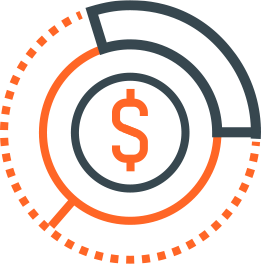 You get through the day just fine. Now it's after dinner and you're relaxing at home. Suddenly you remember.
You forgot about the 3pm client meeting!
You rip out your phone to make sure the client is okay with rescheduling the appointment.
But you never hear from them again.
With Bookly Plugin
you can avoid situations like this with our notification system. While you were running through work at 3pm, your phone would have reminded you about your client.
No Lost Clients = Money saved.
More businesses switch to Bookly everyday
Why? Our clients are winning daily.
Industries that love Bookly WordPress plugin
From SPAs to consultancy firms, Bookly WordPress plugin is here to help manage all your client bookings and appointments. Custom fields allow you to make Bookly your own.
Get the best fit for your business – Bookly.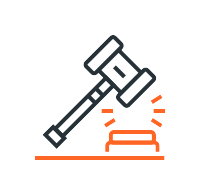 Schedule meetings, list the services, collect payments, manage staff.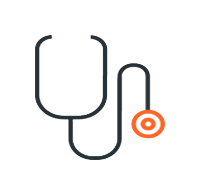 Appointment scheduling, medical services catalog, payments, and other tools.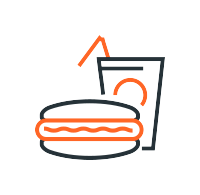 Manage your table reservation in real time, confirm your guests online.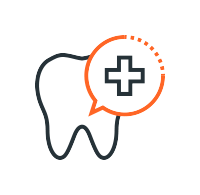 Allow customers to choose a dentist, browse procedures and book visit in advance.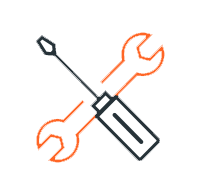 List the repair services you provide, servicemen and their availability.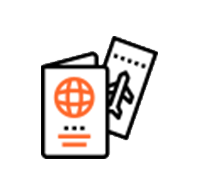 View available seats in real time, choose and book seats online.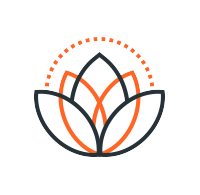 Launch a comprehensive online receptionist desk for your Spa or Massage salon.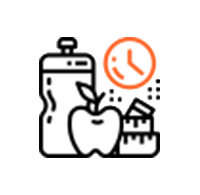 Allow clients to choose, book and pay for their group or individual training with ease.
Do you teach yoga or wildlife classes?
Are your clients always on the go?
And what if clients want to schedule appointments in the evening or on weekends?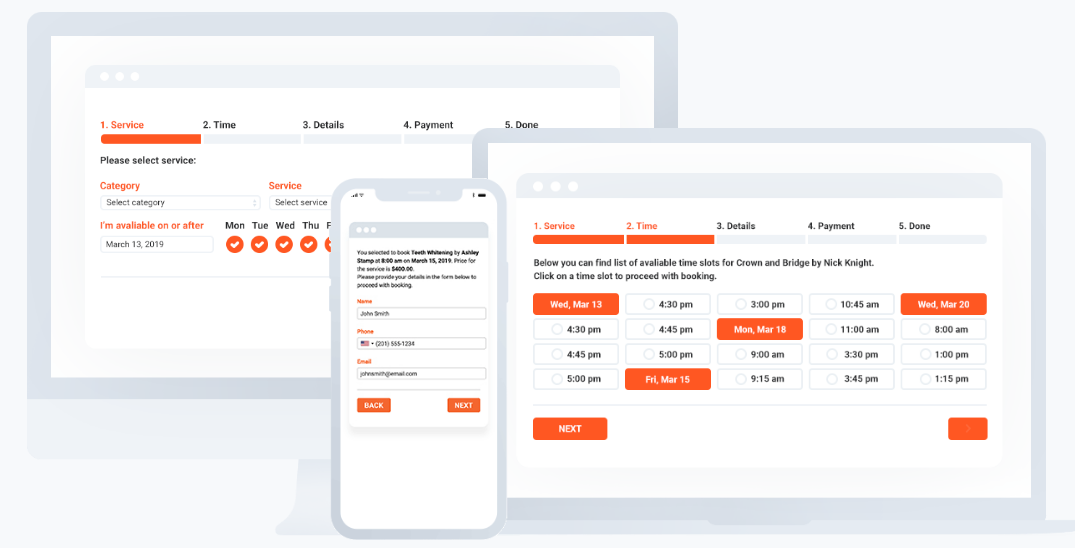 Customers Love Bookly service booking plugin
Bookly WordPress Booking Plugin is rated 4.5 out of 5 at Codecanyon – a premium marketplace for software products!

The best booking plugin available for WordPress. We have tried all of them and this one most closely resembles offerings from big companies like Timely, Acuity, Schedulicity etc. The developer is very friendly and responds quickly to support requests. Updates are happening regularly and suggested features are being added based on votes. Highly recommend this plugin!

Outstanding in every way. Saves us countless hours of chasing Clients ~ they set the day / time that's best for them! LOVE LOVE LOVE THIS PRODUCT!

The plugin is really awesome, it can be a solution for lots of your booking system because it s very adaptable! The support behind is amazing, as soon as you have a problem you email them and they answer you so quickly with the solution! Really happy with this plugin!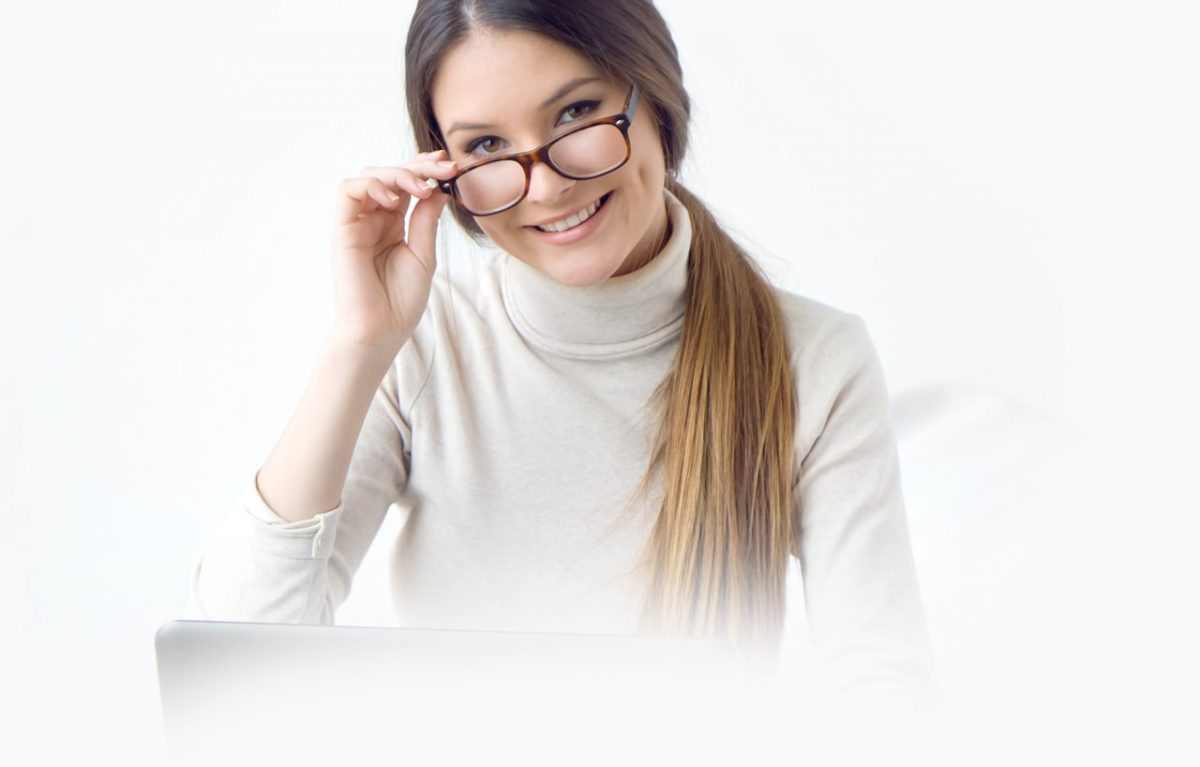 Far less than you'd pay for a secretary
Get Bookly PRO Plugin for
The reason you're here. The main plugin will make your life easier – instantly. No more running after clients to confirm appointments or reservations. They'll find it easy and convenient to come to you. Get the edge over your competition now.
Customize Bookly to Fit Your Business
Get our main plugin plus any combination of these other great add-ons: Group Booking • Recurring Appointments • Coupons • Custom Fields • Deposits • Staff Cabinet • Special Hours • Locations • Special Days • Chain Appointments • Waiting list
70 000 + businesses around the world have already adopted Bookly.
What are you waiting for?
Give your customers the booking experience they deserve, starting today!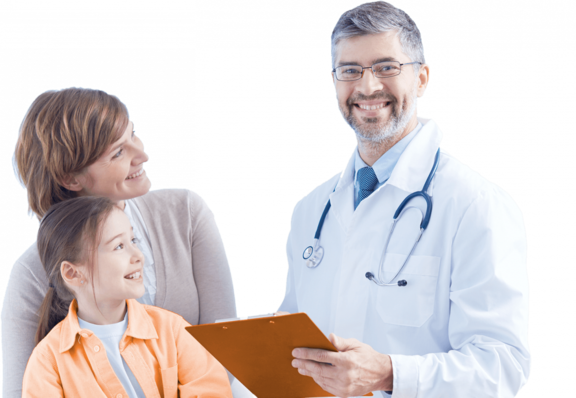 SMS and Email notifications keep you up to speed
Easy translation setup for your local language
Simple integration with online payment methods
Simple, sleek UI design
Flexible enough to suit any business model
Excellent support
Why Developers love Bookly
WP admin panel easy to understand and use
Tight, concise code with comments for your convenience
You don't have to worry about bugs – we crush them with constant, feedback-based development
Excellent product to present to your clients
Centralize your services for the ultimate customer experience
Allow your clients to book any of your services
No matter how complex
With different staff members
At different times
All in one place
And bookings can be made night or day
More than 30K lines of code and 8K hours of production have turned Bookly WordPress plugin into your new best friend when it comes to bookings. Your clients simply hop onto your website and make bookings at their convenience.
The whole process is automatic and couldn't be easier

 Address: Nota-Info LTD, mun. Chişinău, sec. Centru, str. Ismail, 96/1

Phone:
+37369129067

 Email:
support@bookly.info