Our top priority is improving Bookly and developing new features that will work best for your business. As a result, our plugins become more functional, stable, and robust with every version.
In the current release, we introduce two new products in Bookly Cloud – Square Payments and Voice Notifications, WooCommerce integration for the Bookly modern booking forms, Bookly Custom Fields (Add-on) & Bookly Files (Add-on) compatibility with the new forms, and more.
Check out the functionality included in the Bookly PRO version 5.6.
Square Payments
Connect your Bookly PRO to Square and accept payments for your services in the booking form. Activate the product in your Bookly Cloud account and follow the instructions in Settings > Payments to set up the integration.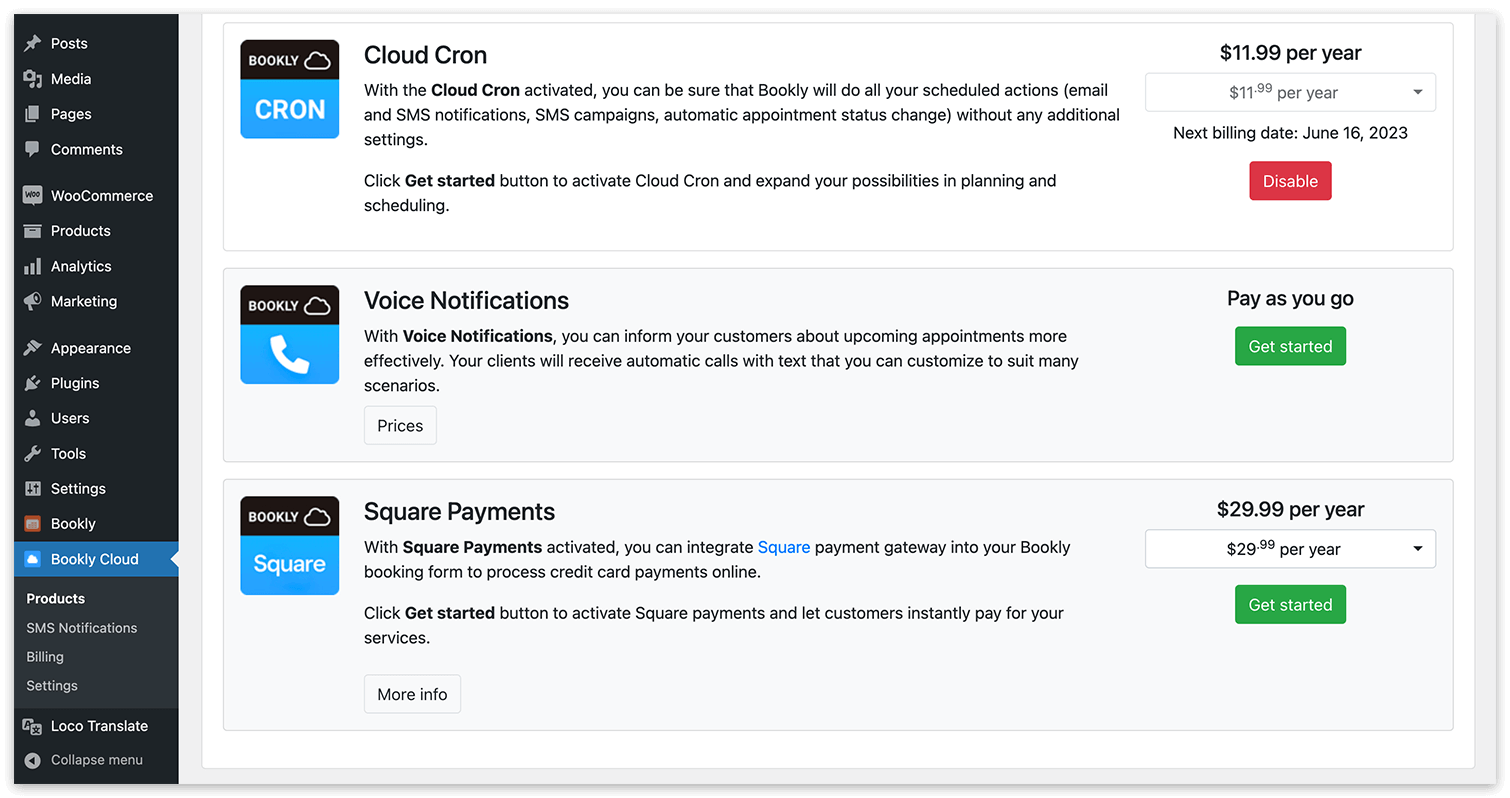 Once connected, your customers will be able to instantly pay for their appointments at the Square Checkout page.
Square Payments feature is available for $29.99/year through the Bookly Cloud section (PRO version of Bookly required).
Read more here.
Voice Notifications
Automated notifications can help ensure your clients and staff members don't miss a scheduled appointment. In addition to the customizable email and SMS messages, we introduce the voice calls feature.
With Voice Notifications enabled, you can send voice (text-to-speech) messages about new bookings and upcoming reminders.
Setting up voice calls is quick and easy – the process is almost the same as the configuration of text messaging. You select the language of your notifications, build a personalized template, and enable it. Bookly will do the rest.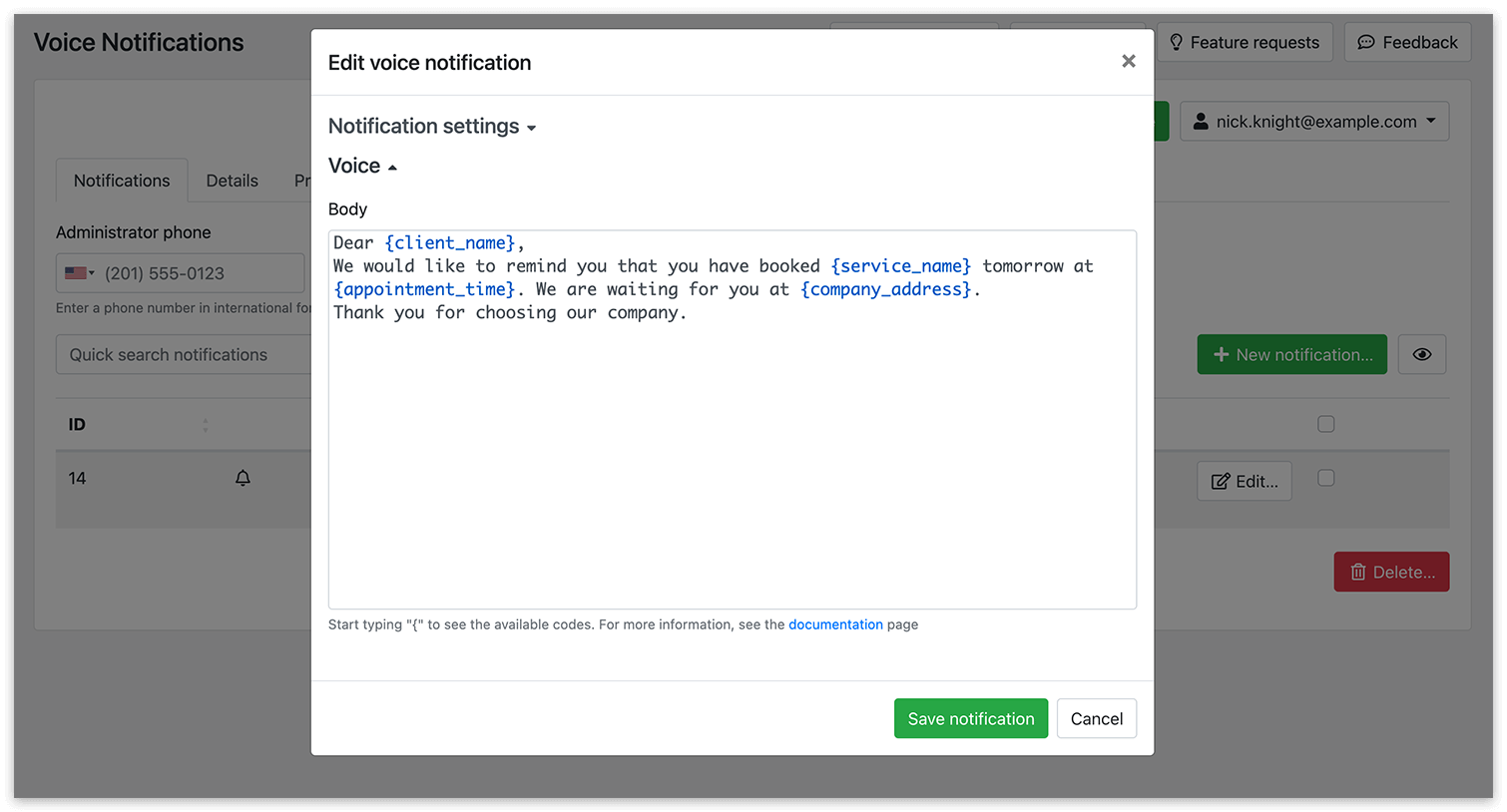 Actual prices for voice calls are listed in Voice Notifications > Price list.
Read more here.
Custom Fields and Files in the new booking forms
Now Bookly Search and Services forms are compatible with the Bookly Custom Fields (Add-on) and Bookly Files (Add-on).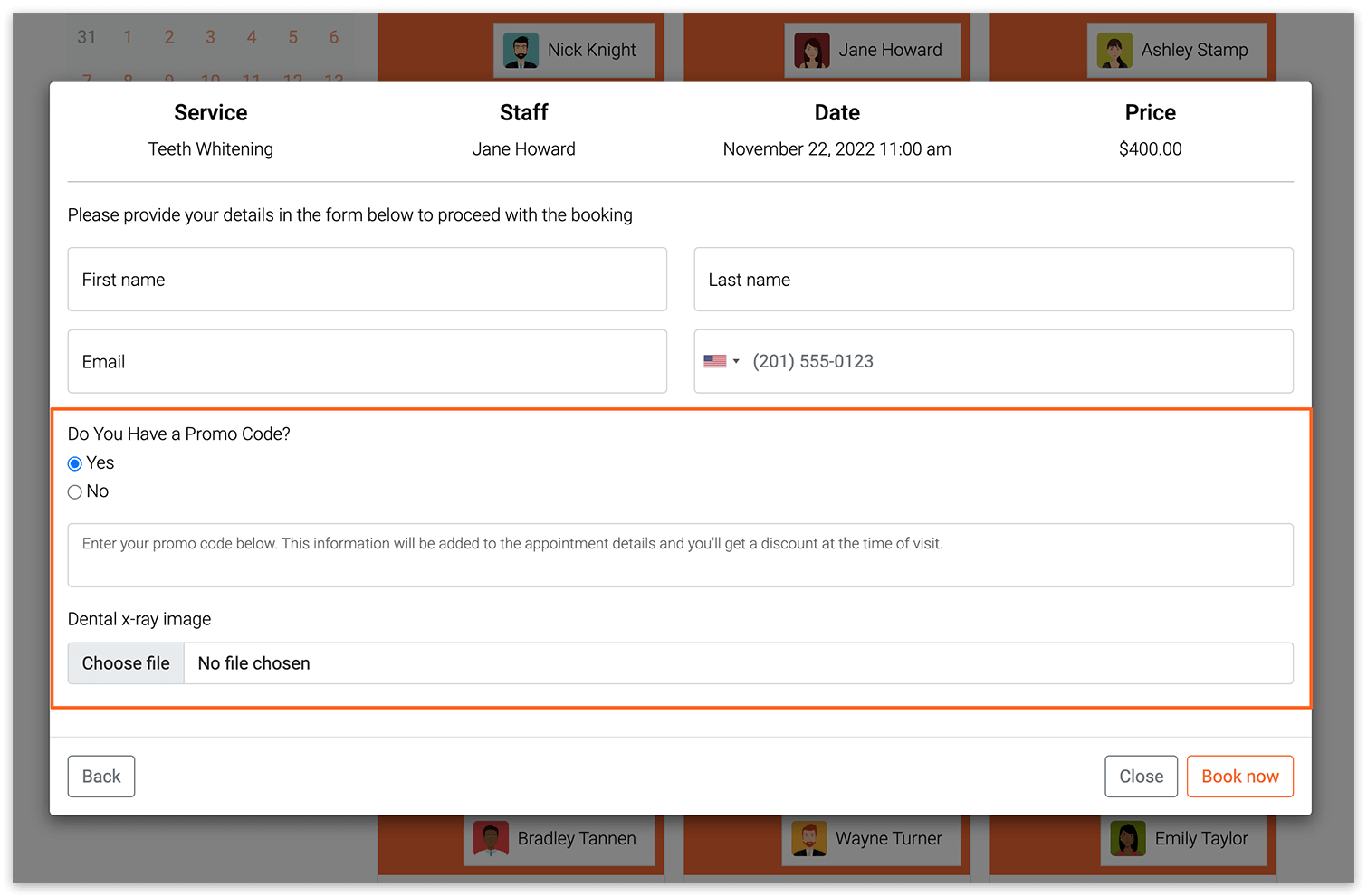 Create different types of questions to collect additional information during the booking process. Let clients attach a file to the booking form or use the file uploading feature for your internal records only.
Read more here.
Other improvements in this release
WooCommerce is now supported in the new Bookly Search and Services forms. If the integration is enabled, your customers will be redirected to a WooCommerce cart to make the payment.
We've added the ability to edit the text on the time slot scrolling buttons. Navigate to the Appearance section > Step by step form > Time step. Then, click on the "< ", ">" buttons to edit the wording.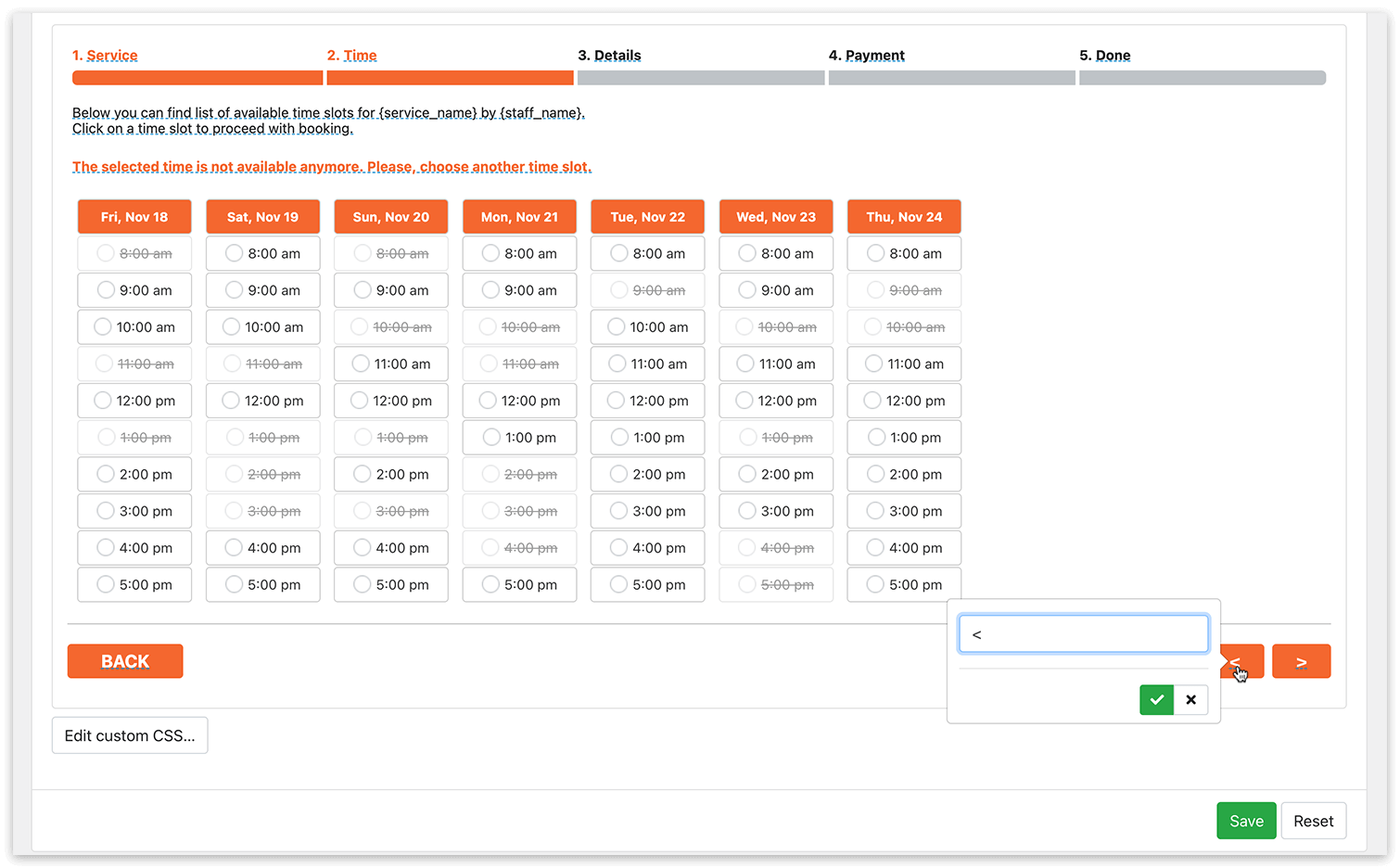 Now when the relevant plugin is deactivated, package, compound, and collaborative services are displayed as inactive in the list of services.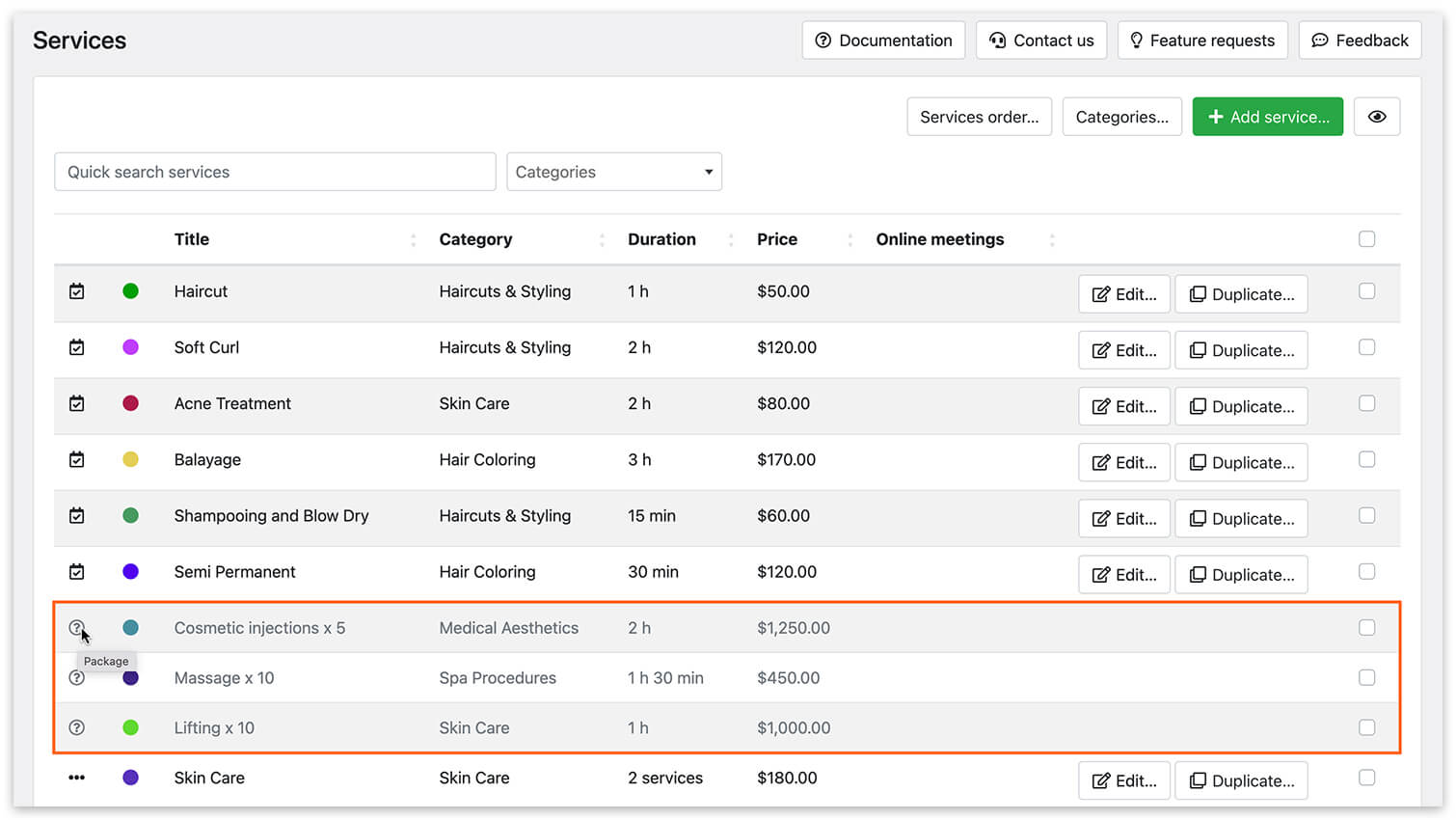 Make sure to update Bookly core (free) plugin together with Bookly Pro (Add-on) and other Bookly items.
As usual, we love hearing your feedback because meeting your expectations is important to us!
If you enjoy continued updates in Bookly, please rate us 5 stars on WordPress or CodeCanyon.
For a complete list of changes and bug fixes, see the changelog page.