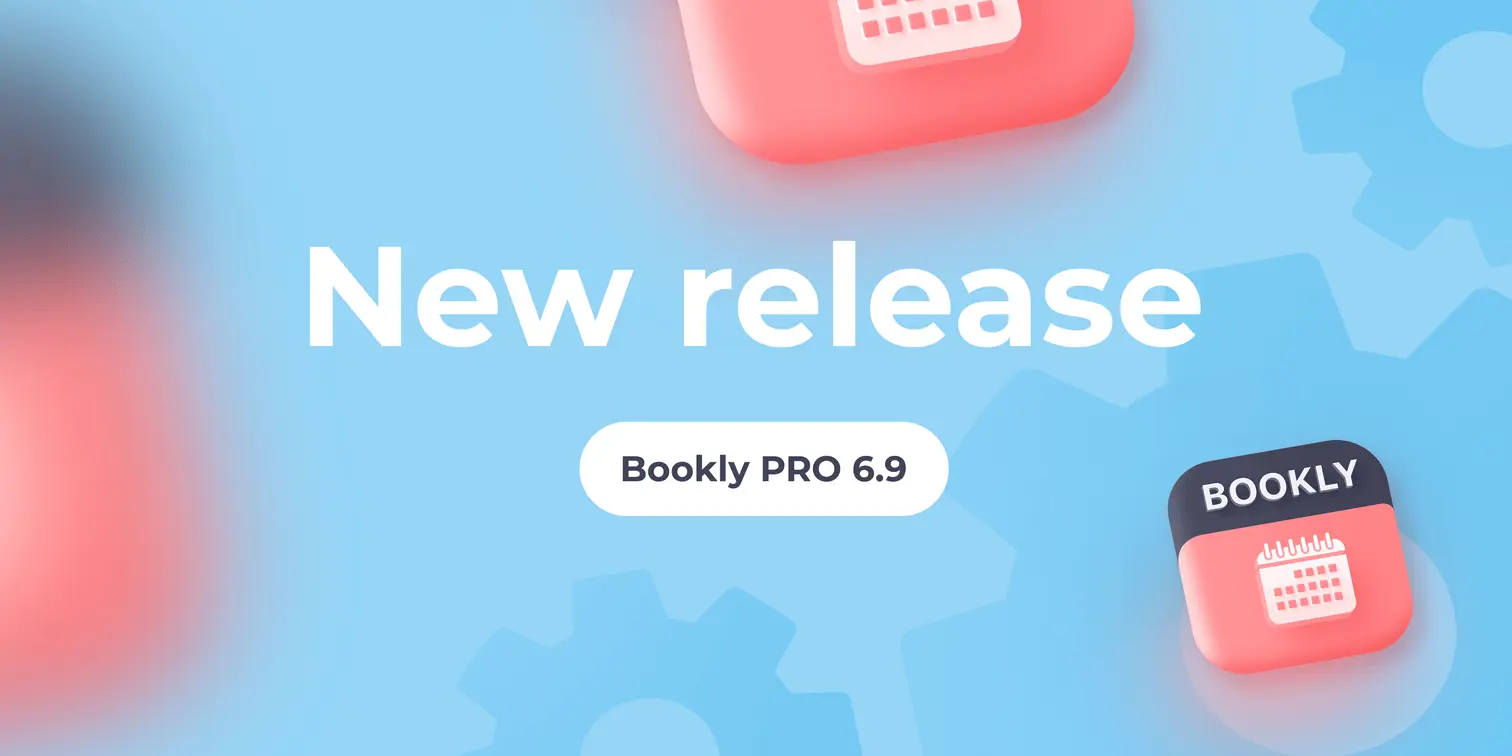 New version release. See what's new in Bookly PRO 6.9.
To enhance your user experience and provide greater flexibility, our dedication to improving Bookly remains unwavering. This update introduces a range of fantastic new features designed to elevate your booking system experience to the next level.
Let's dive into an overview of the enhancements now available in Bookly PRO version 6.9.
Customer Information (Add-on) Enhancement
We're excited to introduce a significant upgrade to our Customer Information (Add-on). With this update, you gain access to a broader range of custom field types, allowing for even more customization. Now, alongside the existing options, you can set up and use Numeric Fields, Date Fields, and Time Fields, tailoring your customer data collection to your exact needs.
We've also added compatibility with the Bookly Files (Add-on), allowing you to effortlessly upload files to client profiles. This enhancement further enriches your client management capabilities.
Moreover, you can now create customer information fields designed for internal use only. Simply toggle the field visibility with a single click on the 'eye' icon.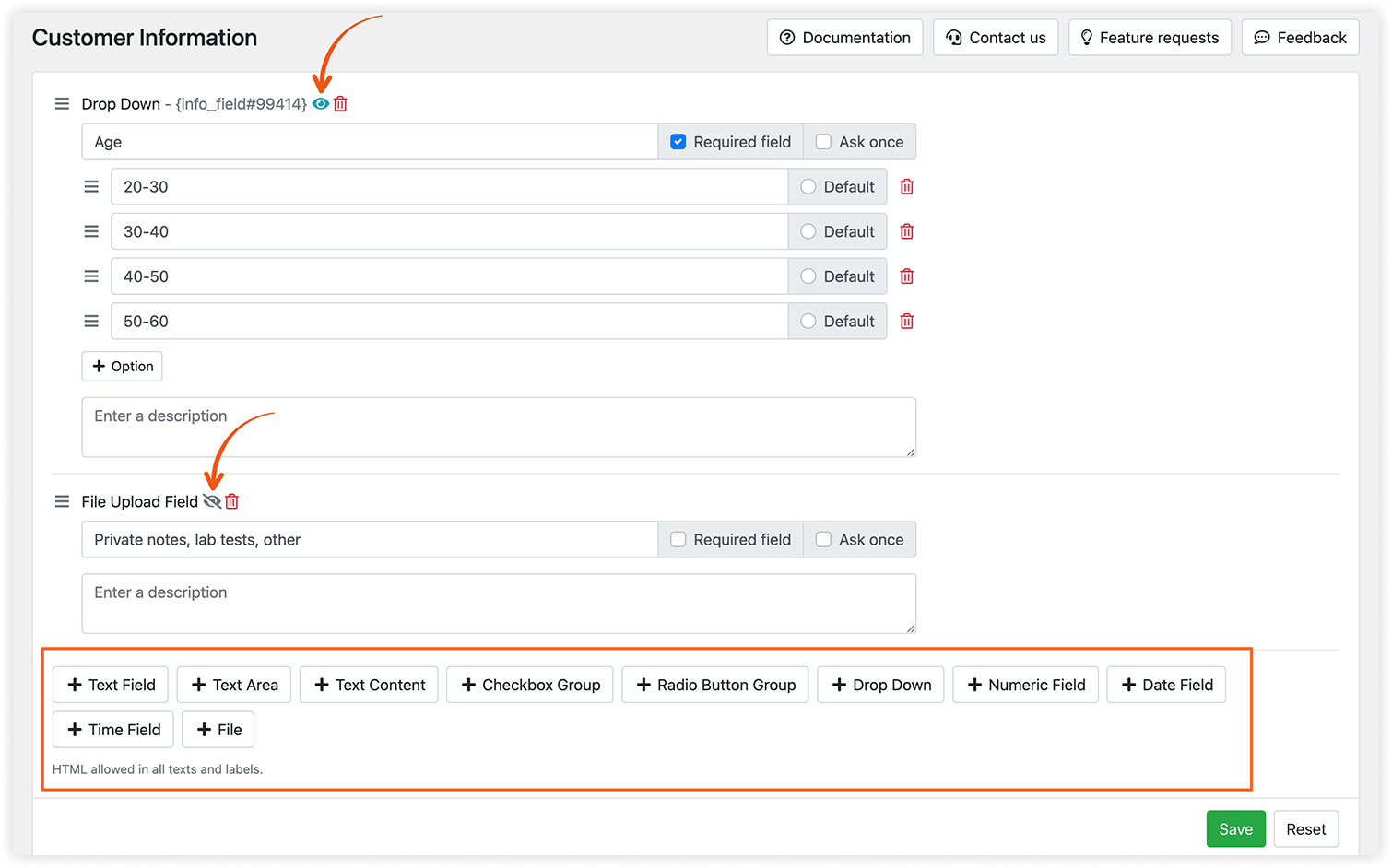 Add to Calendar Button
Now, your customers can quickly add their newly scheduled appointments to their calendars, whether it's Google, Outlook, Apple, or Yahoo, all without ever leaving your booking form.
To enable this feature, navigate to the Appearance section and choose your desired booking form. Then open the tab for the final step in the booking process. Look for the Show 'Add to calendar' option and enable it.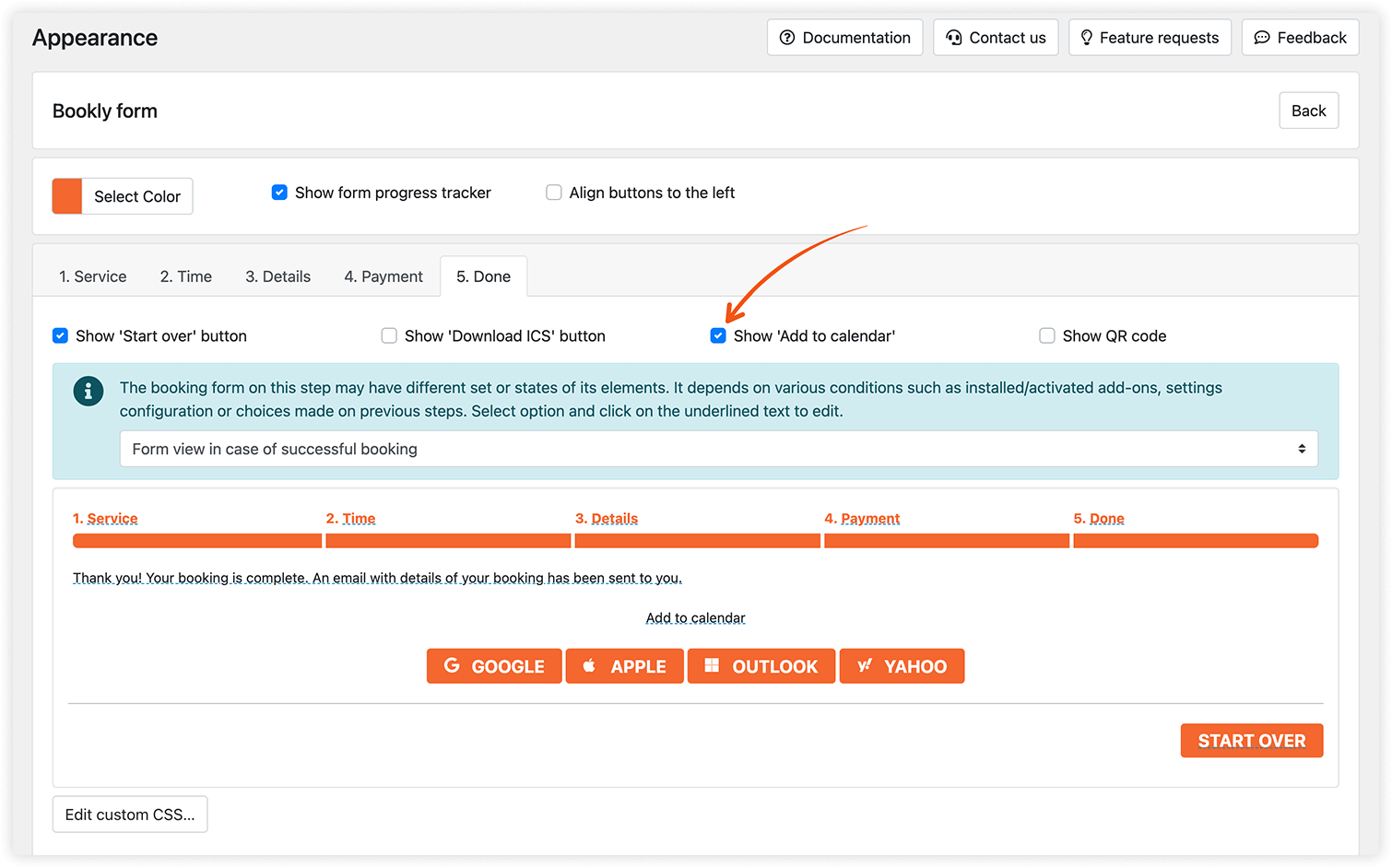 Making Fields Mandatory in Modern Booking Forms
You now have the flexibility to designate specific fields as mandatory during the Details step. To enable this feature, follow these steps:
Open one of the modern booking forms in the Appearance section.
Navigate to the Details tab.
Select the desired field.
Check the box next to the 'Required' option on the right side.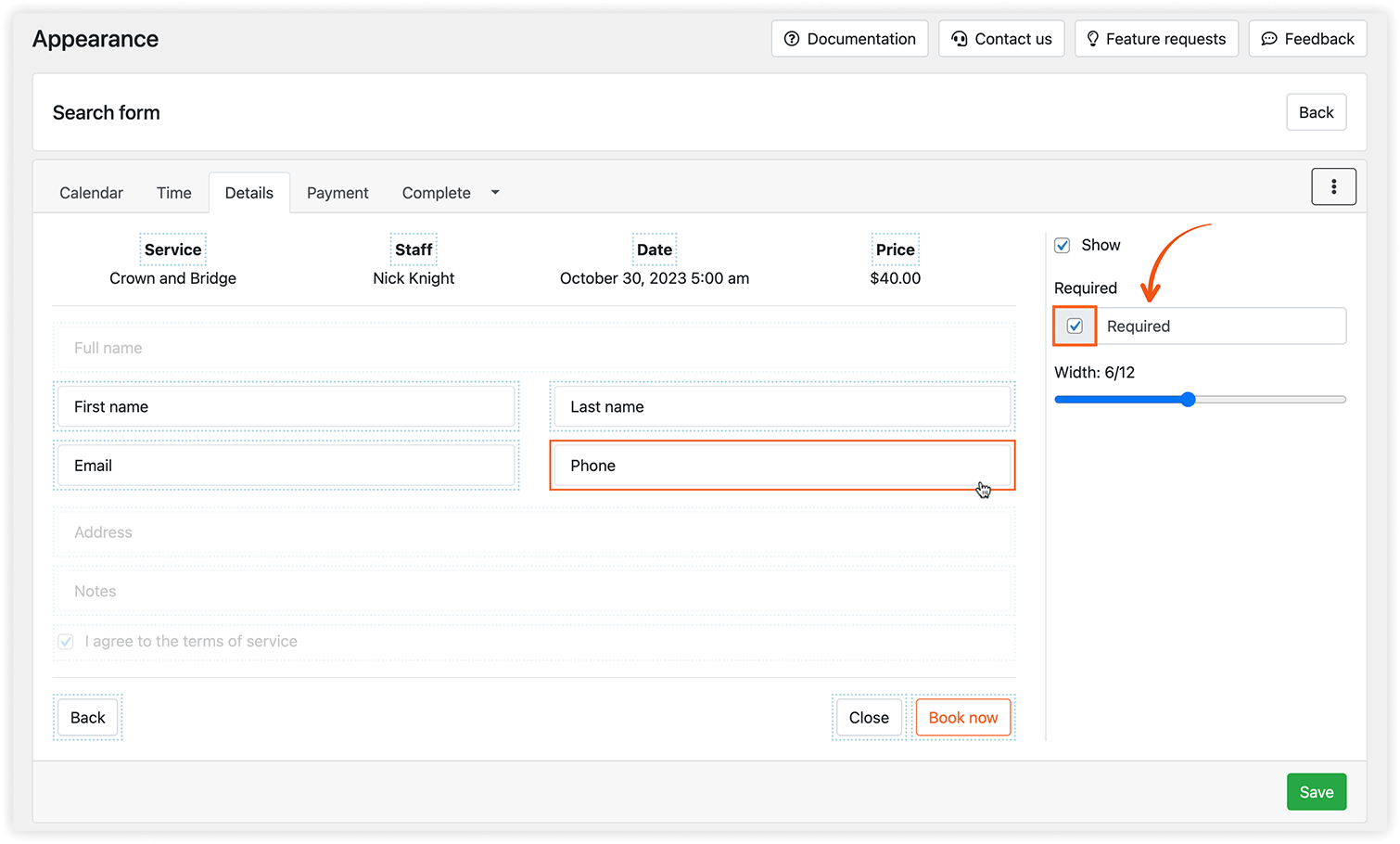 With these steps, you can easily customize your modern booking forms to suit your requirements.
Automatically Linking Gift Cards to Customers
We've added the ability to automatically associate a gift card with the customer who purchases it through the front-end Bookly booking form.
Here's how it works.
When you create a gift card type, you'll notice a new option: 'Automatically link a gift card to a customer'.
Once activated, any customer who buys this gift card will be automatically linked to it. This means the gift card becomes exclusive to the purchasing customer, preventing others from using it.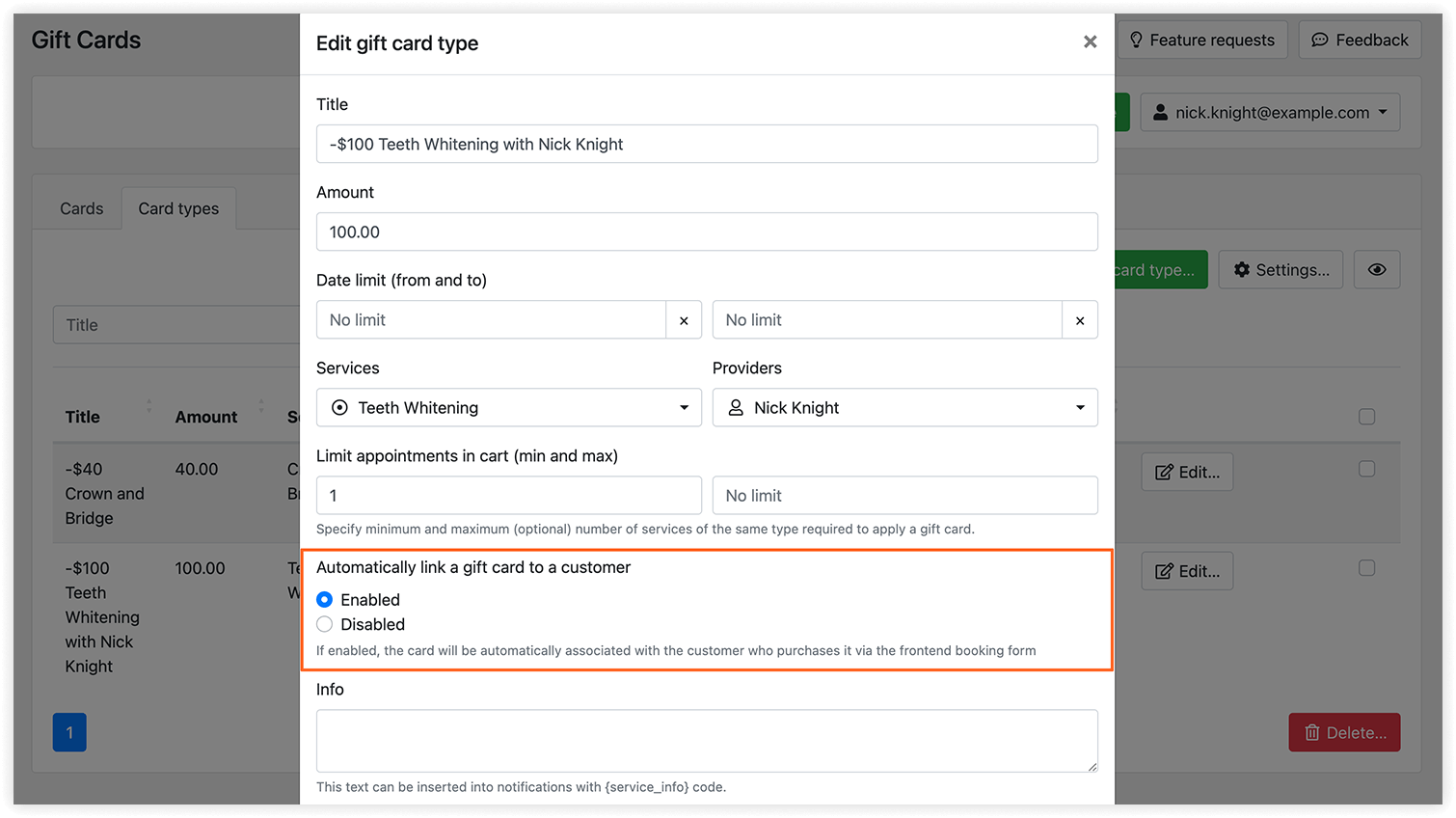 New 'Additional' Tab in Settings
We introduce a new tab within the Settings section – the 'Additional' tab.
This tab hosts a variety of options and configurations, including those specific to Bookly add-ons.
Enhanced Settings in the Packages (Add-on)
New settings in the Packages (Add-on) will give you more control over what your customers see in their packages list.
Now, you can determine which packages appear in the list visible to customers.
You have the option to choose whether clients should see all created packages, regardless of whether the package is paid or not, or if they should only see packages with attached payments.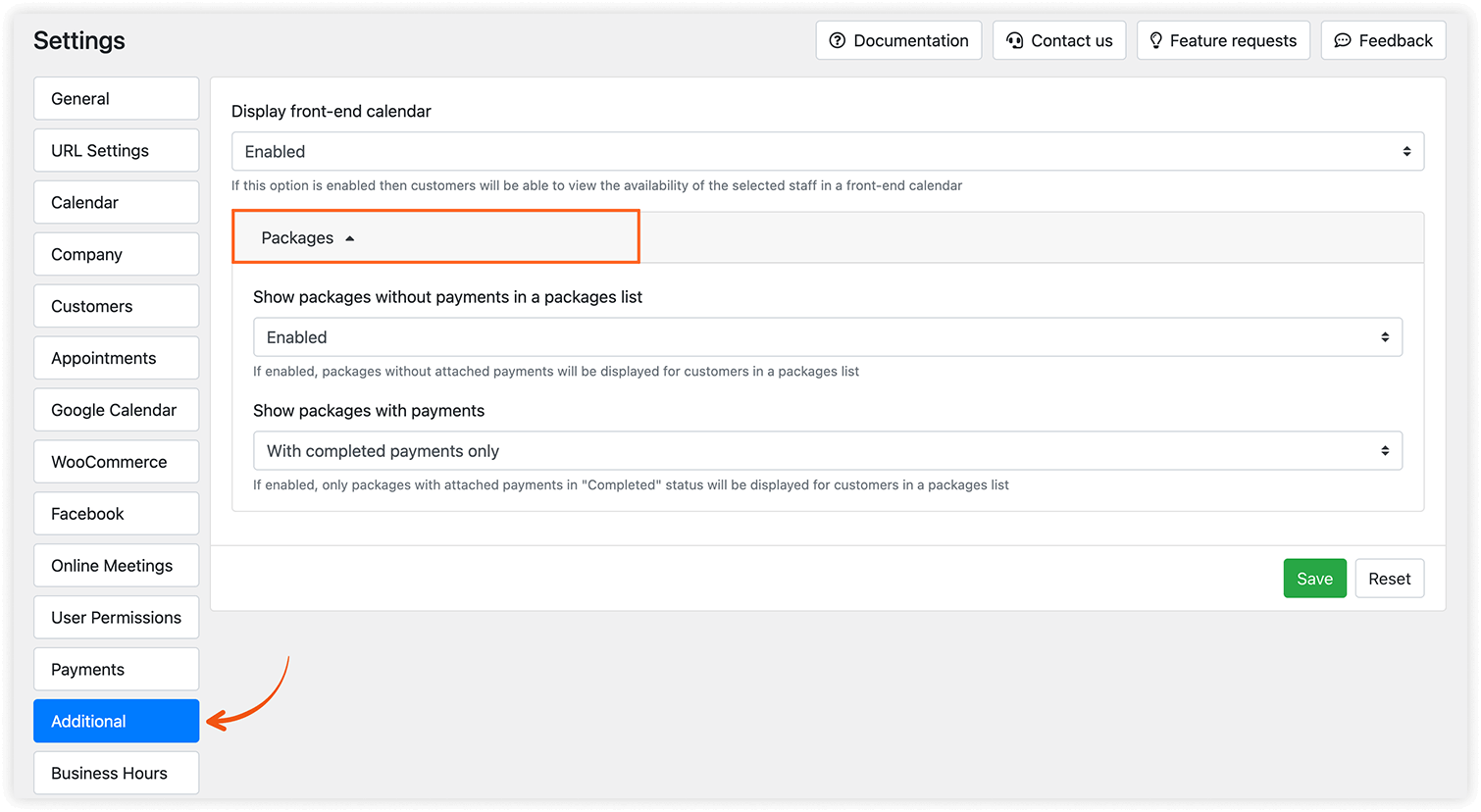 Other improvements in Bookly 22.5 (free version) and Bookly PRO 6.9 include the following:
Progress bar in the mobile version of the Step by step booking form
New currency Azerbaijani manat AZN
Ability to specify a custom server for Jitsi Meet (Settings > Online Meetings)
For a complete list of changes and bug fixes, please visit our changelog.
Don't forget to keep your Bookly core (free) plugin updated along with Bookly Pro (Add-on) and other Bookly items.
Your feedback is invaluable to us, as we're dedicated to meeting your expectations. We'd greatly appreciate your support by rating us 5 stars on WordPress or CodeCanyon.