It's no secret that Online Booking is an essential part of modern services. You can use it for any website that provides offline services. These are dentists, lawyers, psychologists, spa salons, gym trainers, etc.
Furthermore, online booking fits perfectly to book a restaurant table, golf/tennis court or even rental car services and much more.
Luckily, Bookly covers all these things for the WordPress Community since 2014. Moreover, it becomes more and more popular. We can see the customers' interest over time on the Google diagram below.
Bookly Popularity 2013 – 2018


No wonder many WordPress developers and designers use Bookly in their projects.
For example, ThemeREX (Envato Power Elite Author) uses it in their beautiful Spa Salon WordPress Theme, that gets like 70+ sales per month.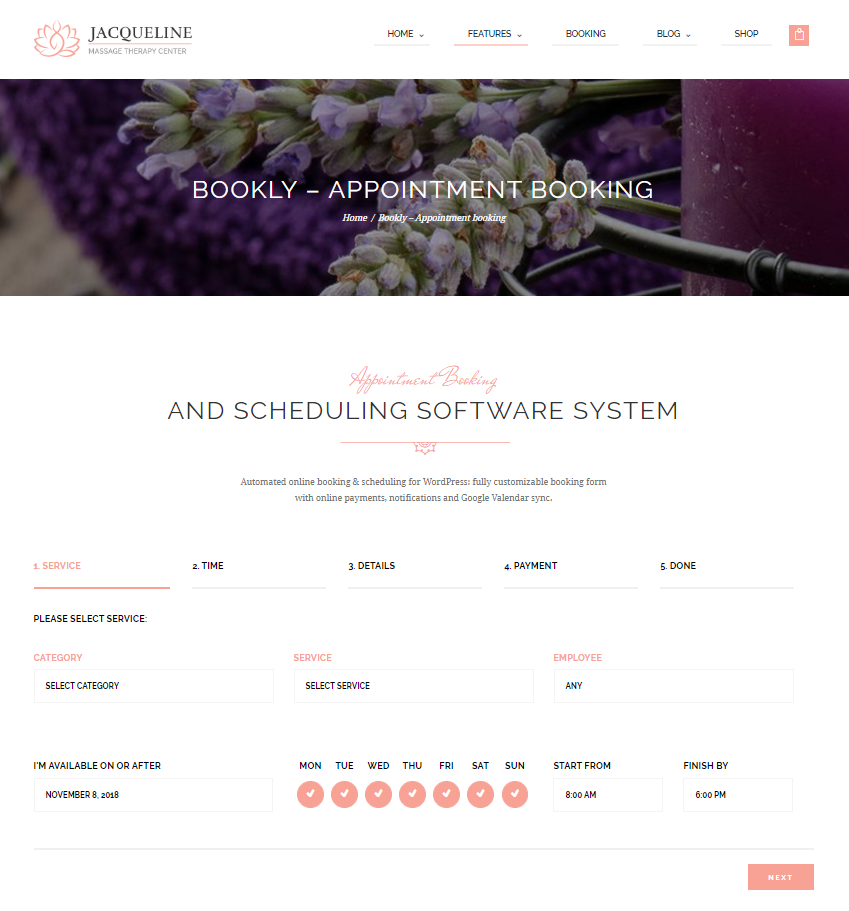 Monkeysan implemented Bookly for construction company template: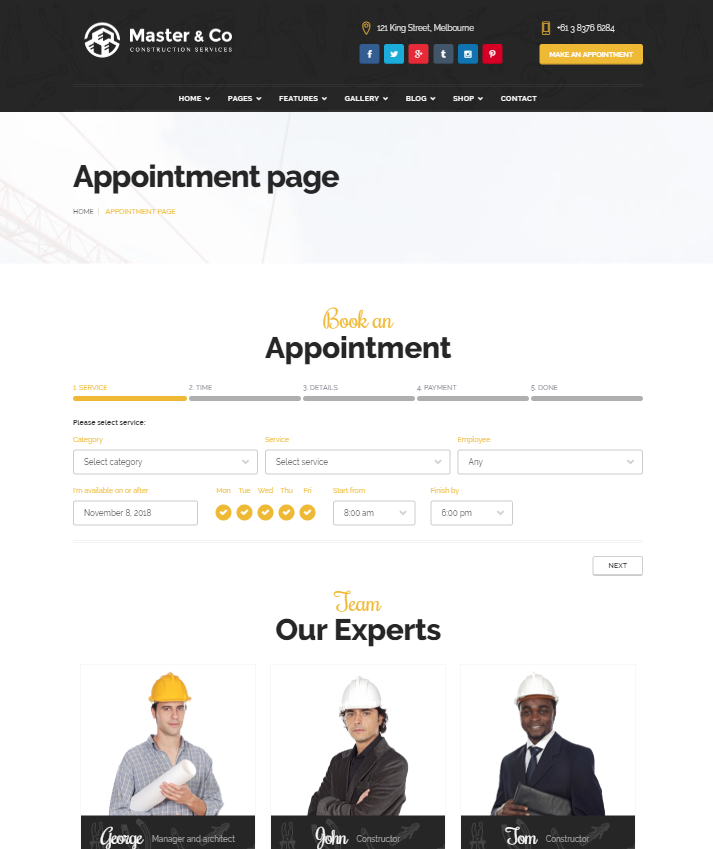 And StyleMix added Bookly for Hairdressers' theme: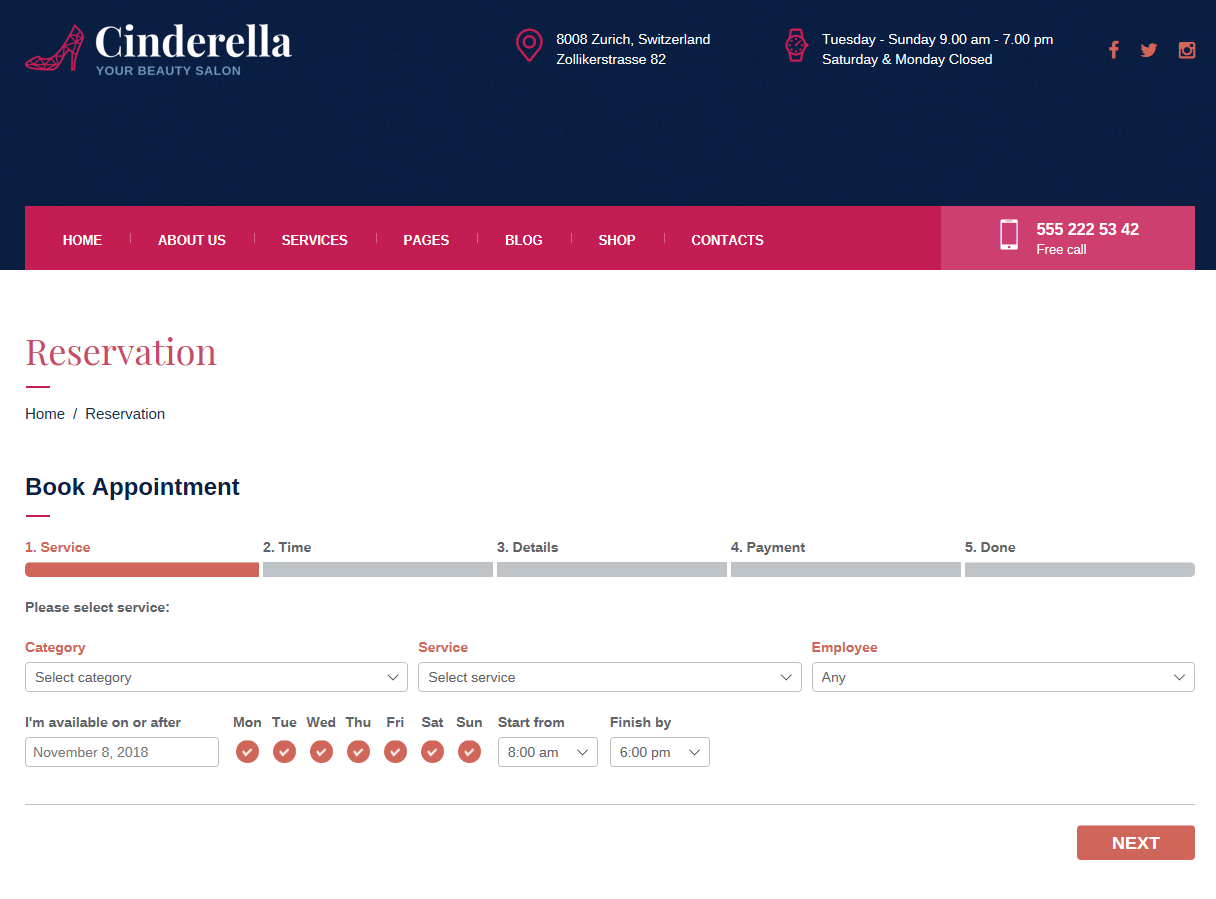 What is ThemeREX Group
ThemeREX Group is the Web Design Company that creates Premium WordPress Themes. They have 3 Power Elite accounts with over 500 templates:
 ThemeREX profile
 AncoraThemes profile
 AxiomThemes profile
Their portfolio contains micro-niche Themes. It means that the templates are made specifically for a certain type of business. For example, if you are going to make a website for a Theater – they have OsTende – a special Theater WordPress theme with the design and functionality you may need for your future site.
Or let's say you need to make the WooCommerce Store where the customers can check products in Augmented Reality or view items in 3D. They made Ozisti, which covers all these great features.
Recently they also joined the Bookly community and added the plugin to their TOP Selling WP Template Spa & Massage Salon WordPress Theme | Jacqueline.
It's definitely a great success for both companies since Bookly is #3 Seller on CodeCanyon and ThemeREX Group is #2 Seller on ThemeForest.
Here is what Henry Rise (CEO of ThemeREX Group) says about Bookly:
"It's an ultimate Online Booking kit. If you came up with some unique idea about improving your site booking – Bookly already has an Add-on for that."
According to Henry, they are going to review their entire portfolio and start adding Bookly compatibility to their Service WordPress Themes like they did for Jacqueline.
So what does Jacqueline WP Template get with Bookly? Obviously, Online Booking is a great feature for any beauty salon, massage or spa center. Now, the customers of the website built with this WordPress Theme can:
– Pick the service category: massage or spa services;
– Choose a specialist they want to be served by;
– Pick a preferable day and time for a visit;
– Add their contact details;
– Pick a suitable payment method (available in Bookly Pro);
– Book the appointment online;
– Get an email or SMS notification confirming their booking.
Above all, the layout of the Booking page is absolutely mobile friendly. It's quite important nowadays. Here is how it looks on iPhone X: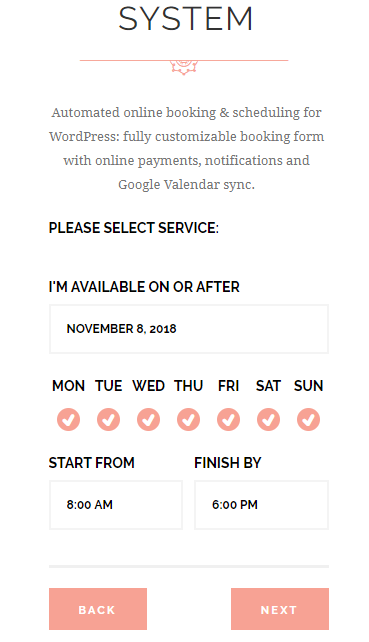 It's compact but readable. All steps are understandable and smooth. Due to the fact that in 2017 – 2018 mobile traffic volume surpassed the desktop traffic, this is a crucial feature. The customers can book the massage session with their smartphone at home, in transport or at work.
Quick Sum Up
So, let's summarize. ThemeForest Authors (including such a big company as the ThemeREX Group) offer Bookly Booking plugin in their WordPress Themes more frequently.
Not only it's a good marketing from Bookly, but also a real market demand. Customers need a ready-made solution in no time. It has to be intuitive and easily editable. Hence, Bookly in ThemeREX micro-niche WordPress Themes is literally the best solution for modern companies that provide services.