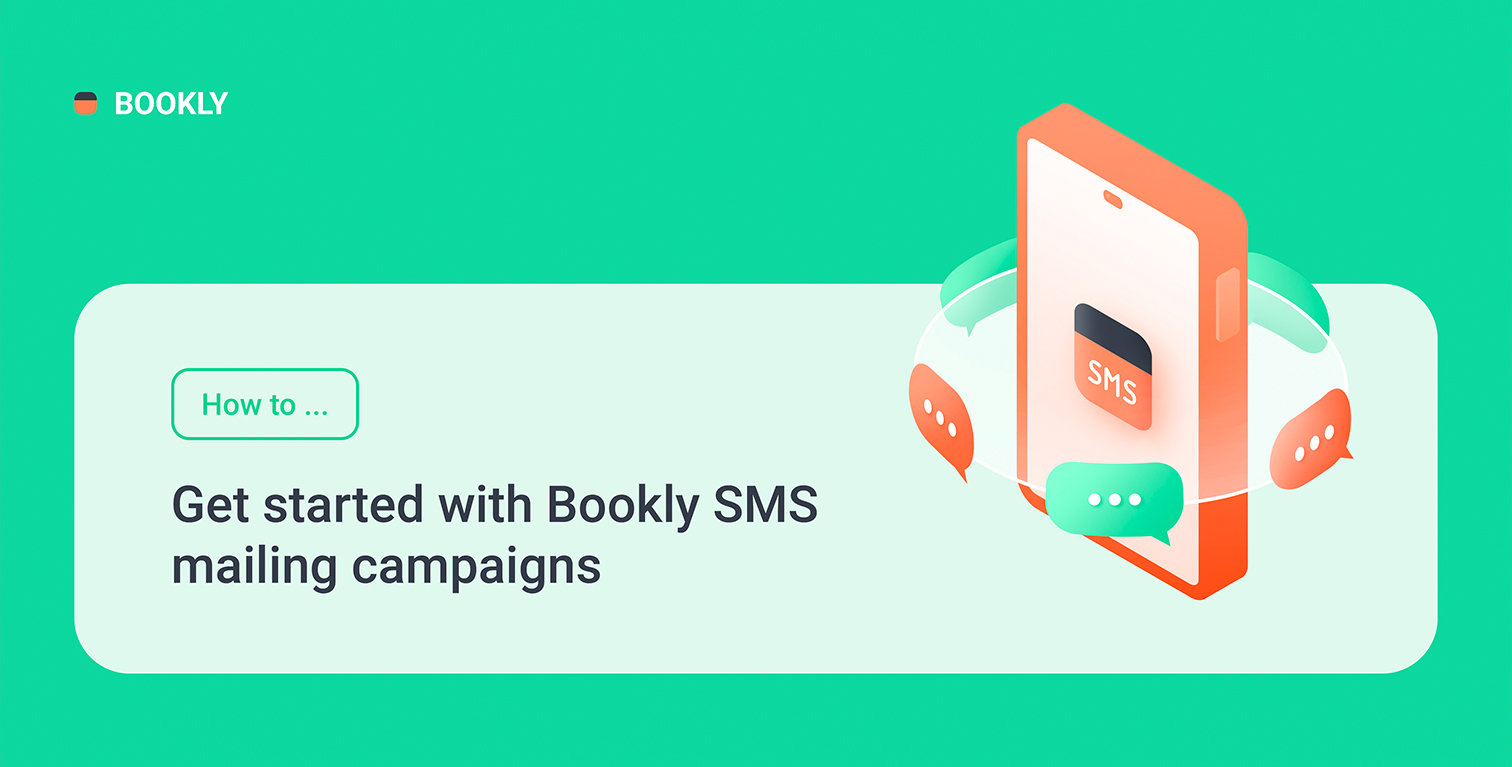 How to Get Started with Bookly SMS Mailing Campaigns
You can use different marketing channels to interact with your customer base and attract clients' attention to your brand. Special offers, promotional deals, new services and seasonal discounts may be advertised using direct phone calls, emails, or your social media.
However, undoubtedly the easiest and quickest way to reach your clients is by SMS.
Bookly's SMS service is already used by thousands of businesses for sending booking details confirmations, appointment reminders, and follow-ups. Now you can also take advantage of the automated SMS marketing campaigns that are configured and scheduled right in the Bookly admin area.
Let's see how you can create an SMS campaign in your Bookly booking plugin to engage customers to book more with you!
Main features
Send messages instantly or schedule them to start on specific day;
Add recipients automatically if they meet selected criteria or manually by entering each phone number separately;
Check all sent messages in SMS Details tab.
How to set up
In Bookly Cloud > SMS Notifications, click Mailing list tab. Here you can create and edit many types of lists, differentiate and control recipients by specific criteria. Click on the New list button to add recipients, set the conditions, and Bookly will automatically search through your Customers list and add all contacts that meet the selected criteria.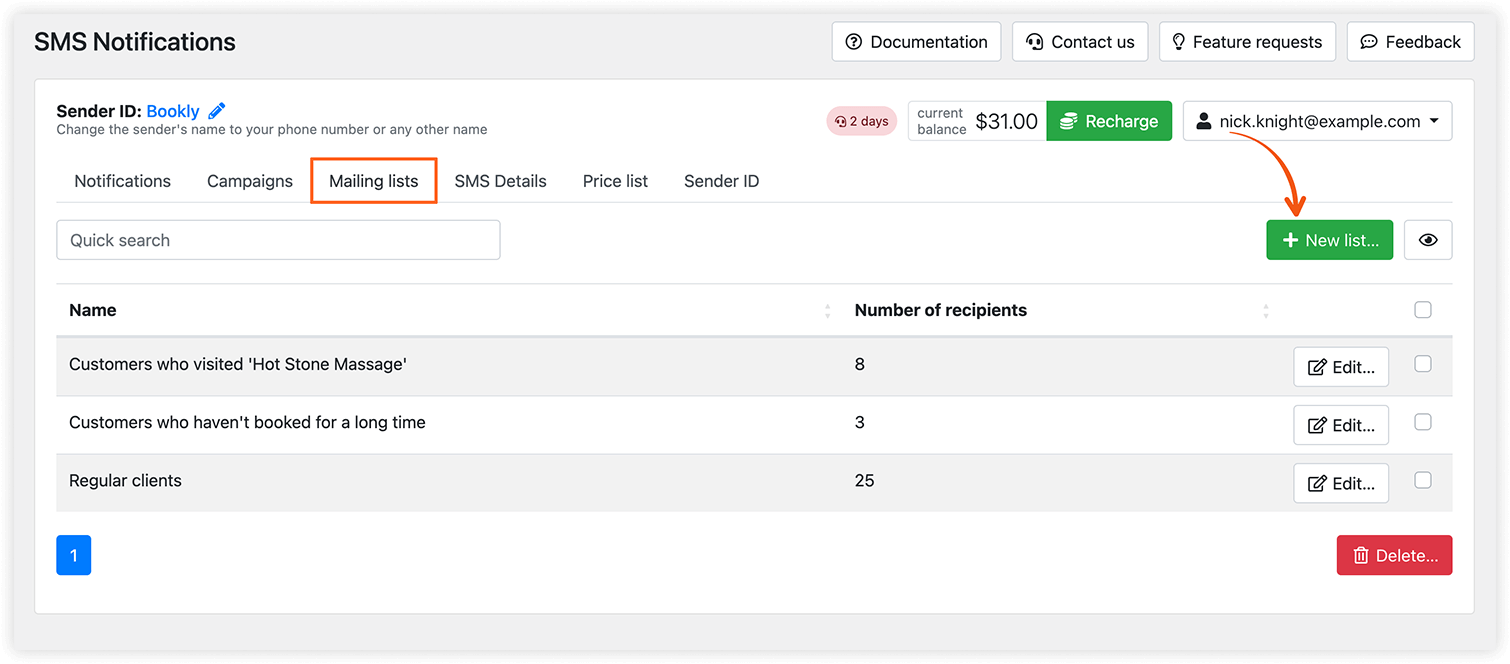 Once the mailing list is ready, switch to the Campaigns tab. Here you add campaigns, set the times for sending and customize the message.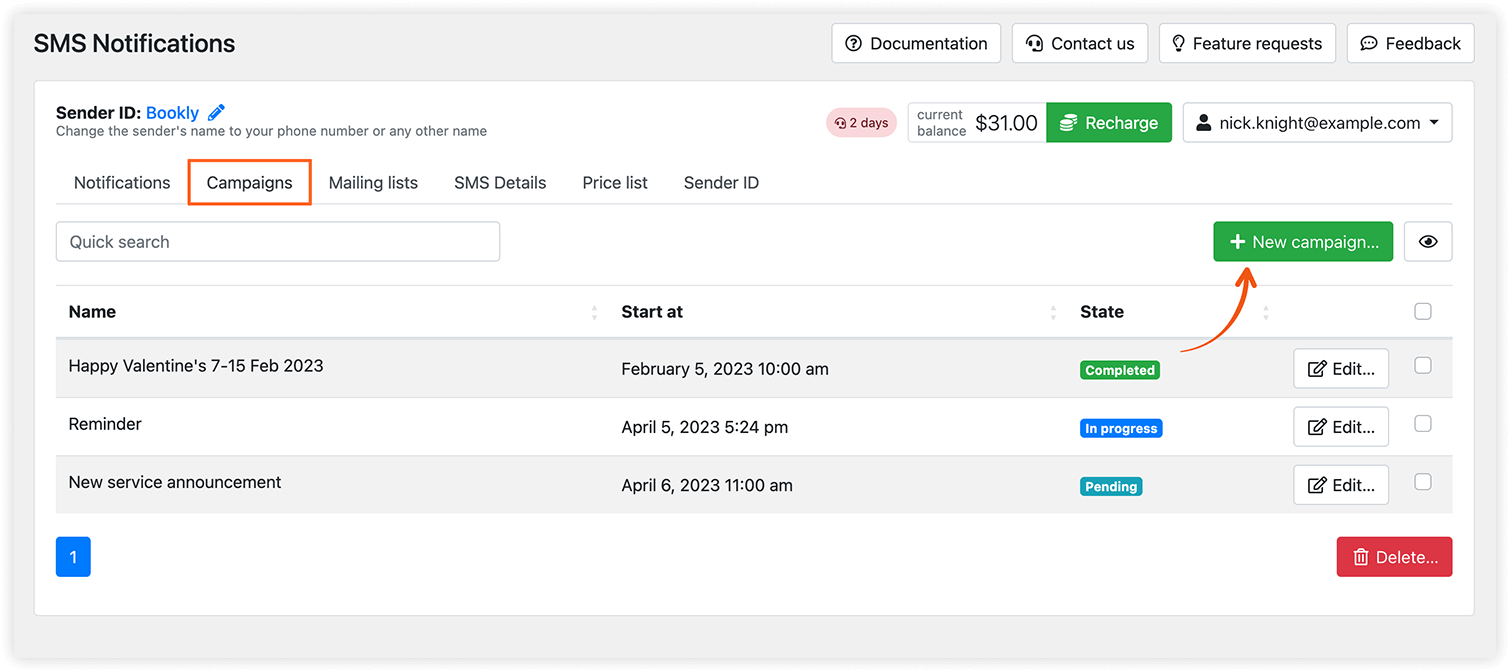 Example #1 – promotional deals & discounts
You want to inform clients who attended a particular service about upcoming discounts. When you create a new mailing list and add recipients, select this service in the Services dropdown. Bookly will automatically filter all customers who visited the specified service and generate a unique mailing list.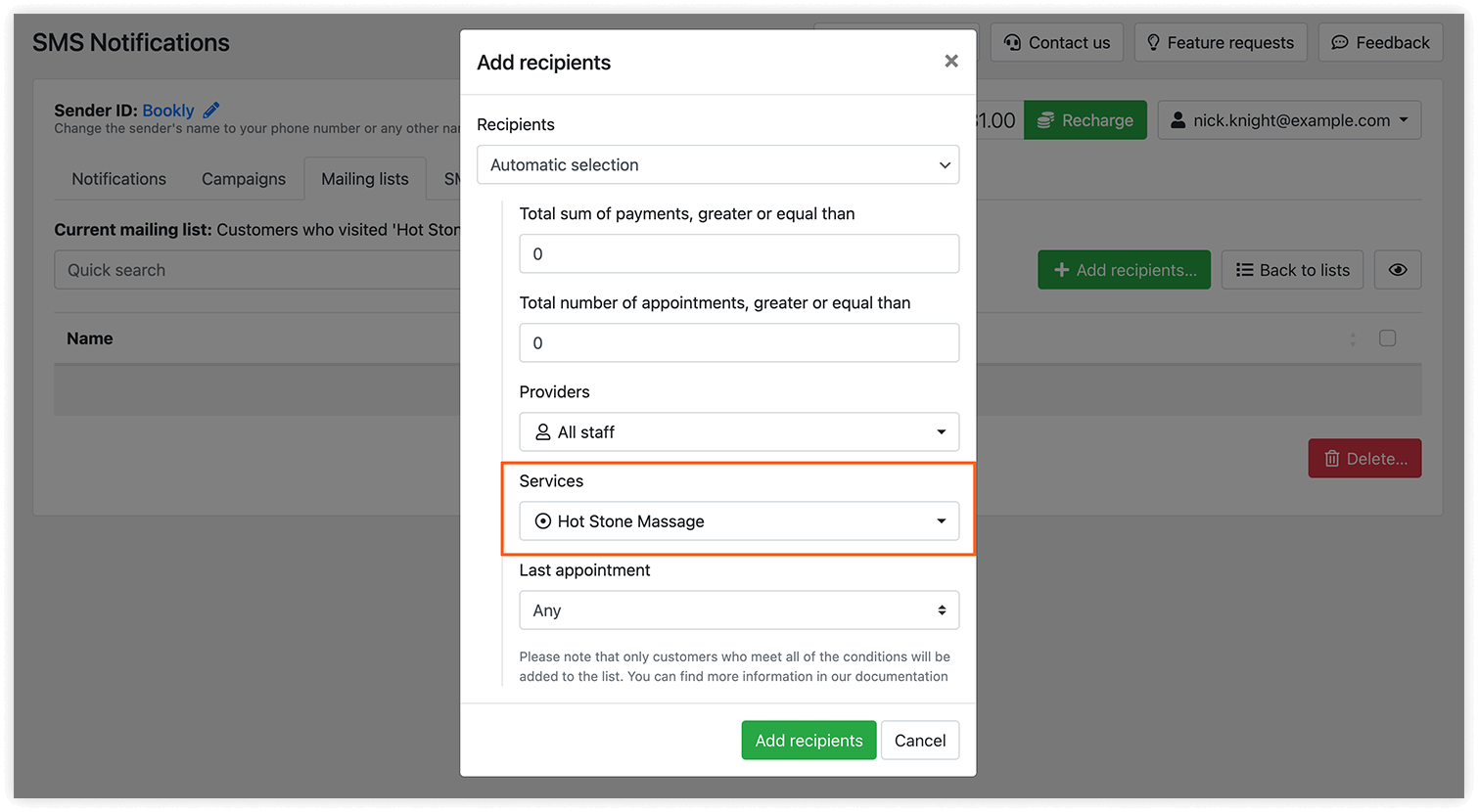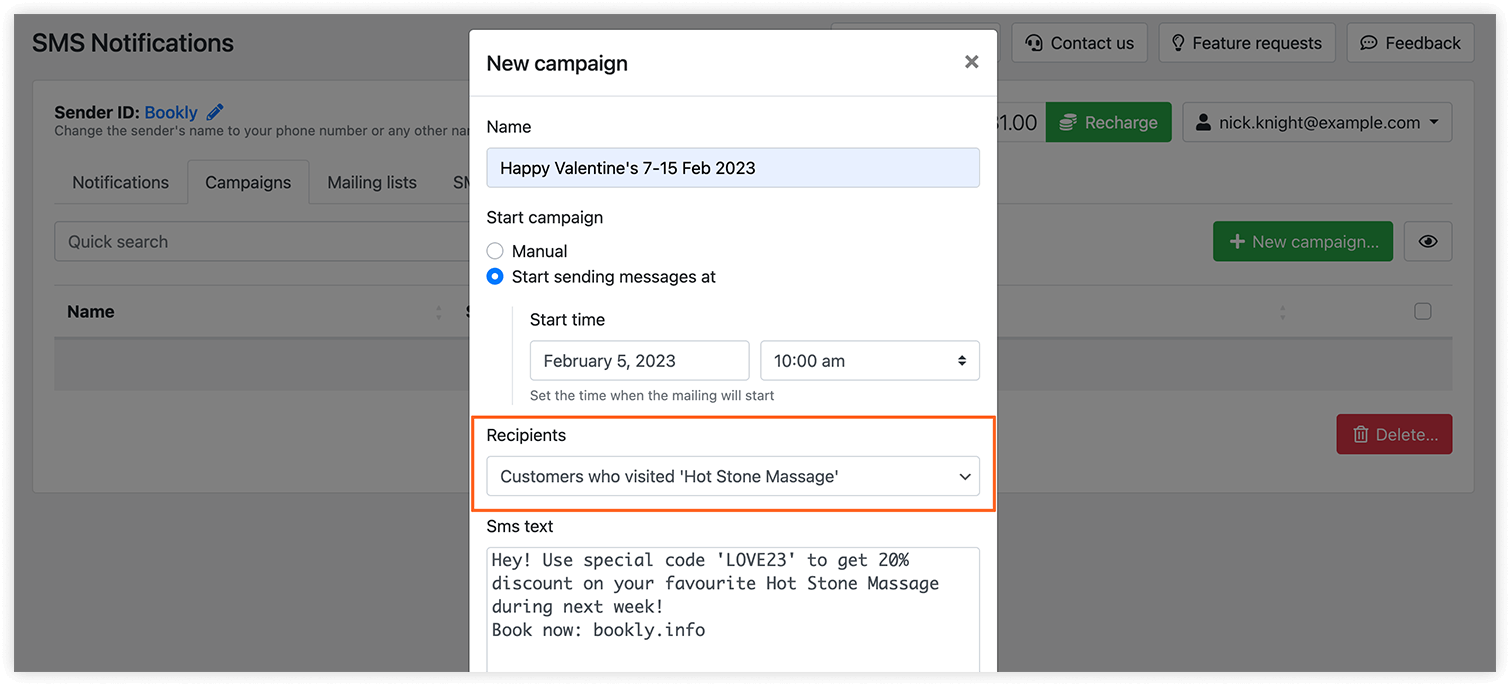 Example #2 – customer retention
You want to invite customers who haven't booked appointments with you for a long time. When you create a group of contacts, indicate the last appointment date (for example, 4 months ago) leaving all other fields unchanged. This way, your mailing list will include only those customers whose reservations took place before the specified period.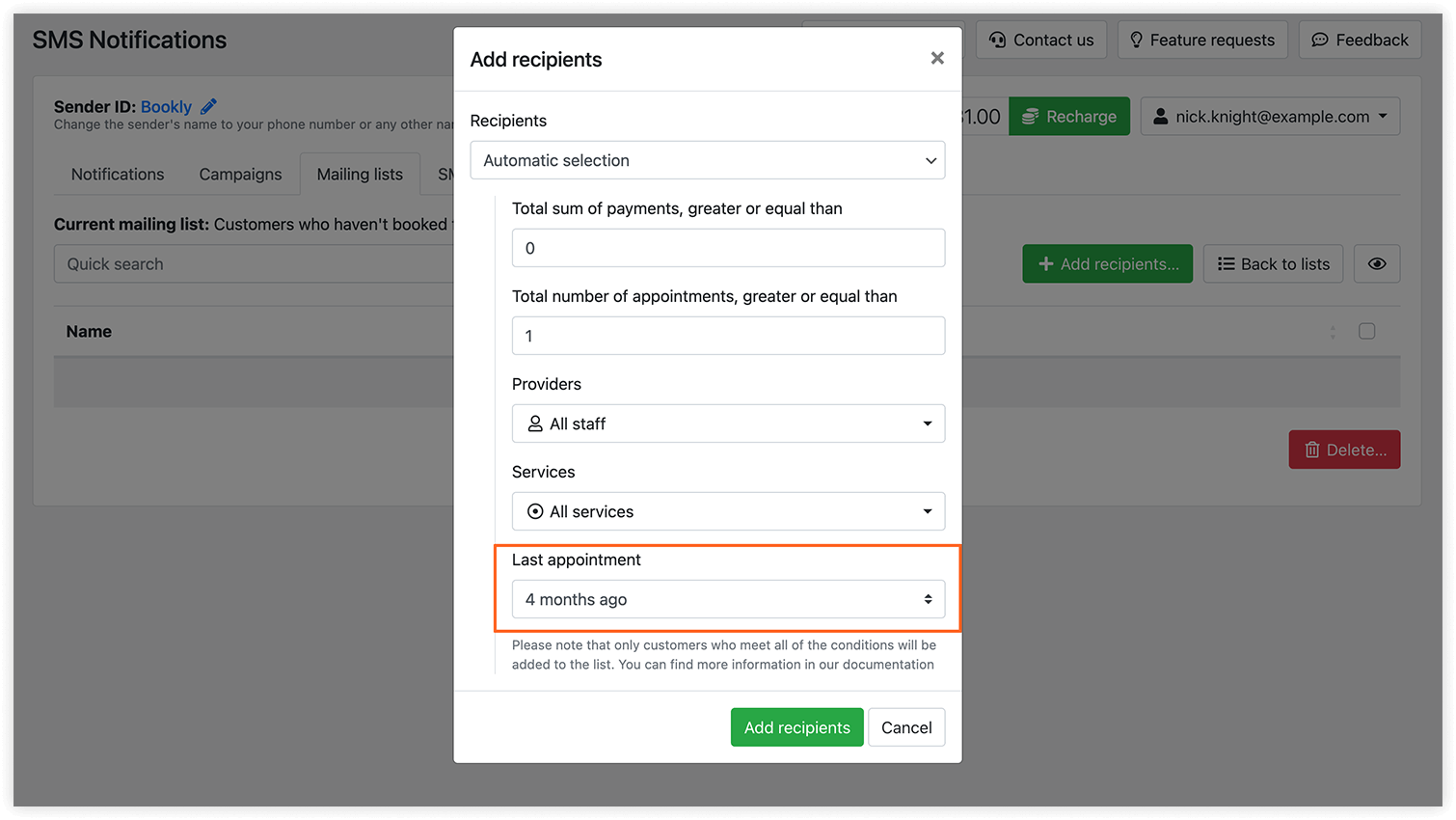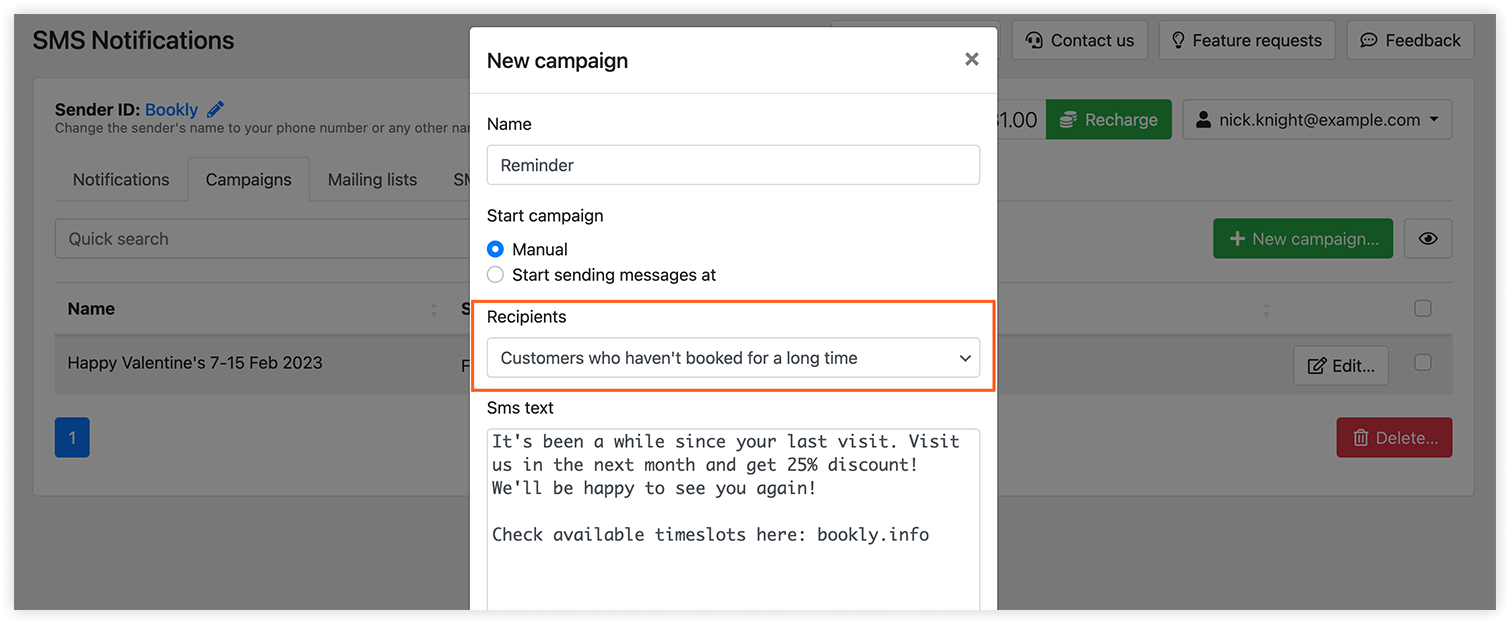 Example #3 – announcement of a new product or service
You have several staff members and would like to inform their regular clients about the launch of a new service. In the Add recipients window, select the desired values in the Total number of payments and/or Total number of appointments fields. Then choose providers whose clients you want to add as recipients. You'll automatically get a list of people who had a meeting with one of the employees and meet other conditions.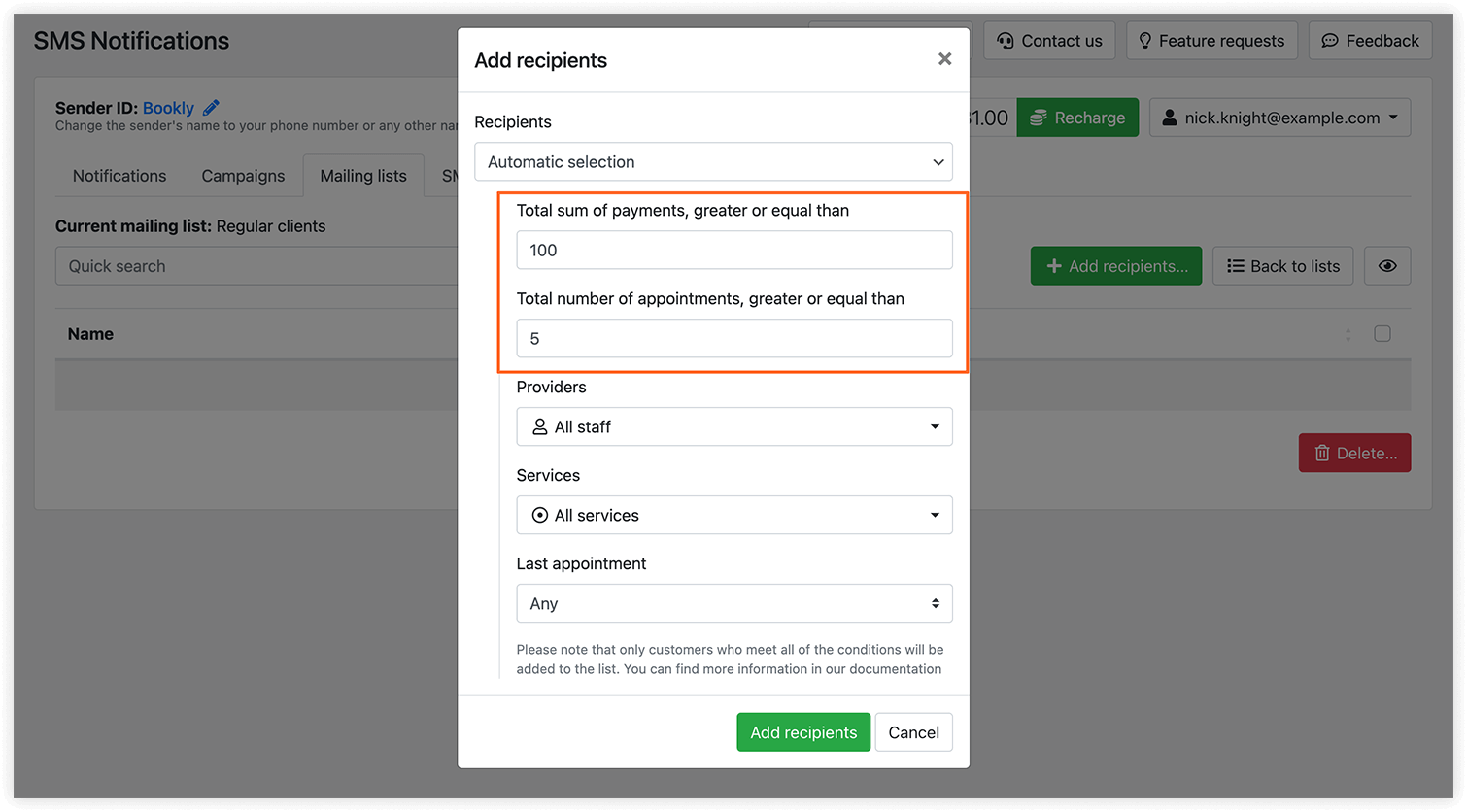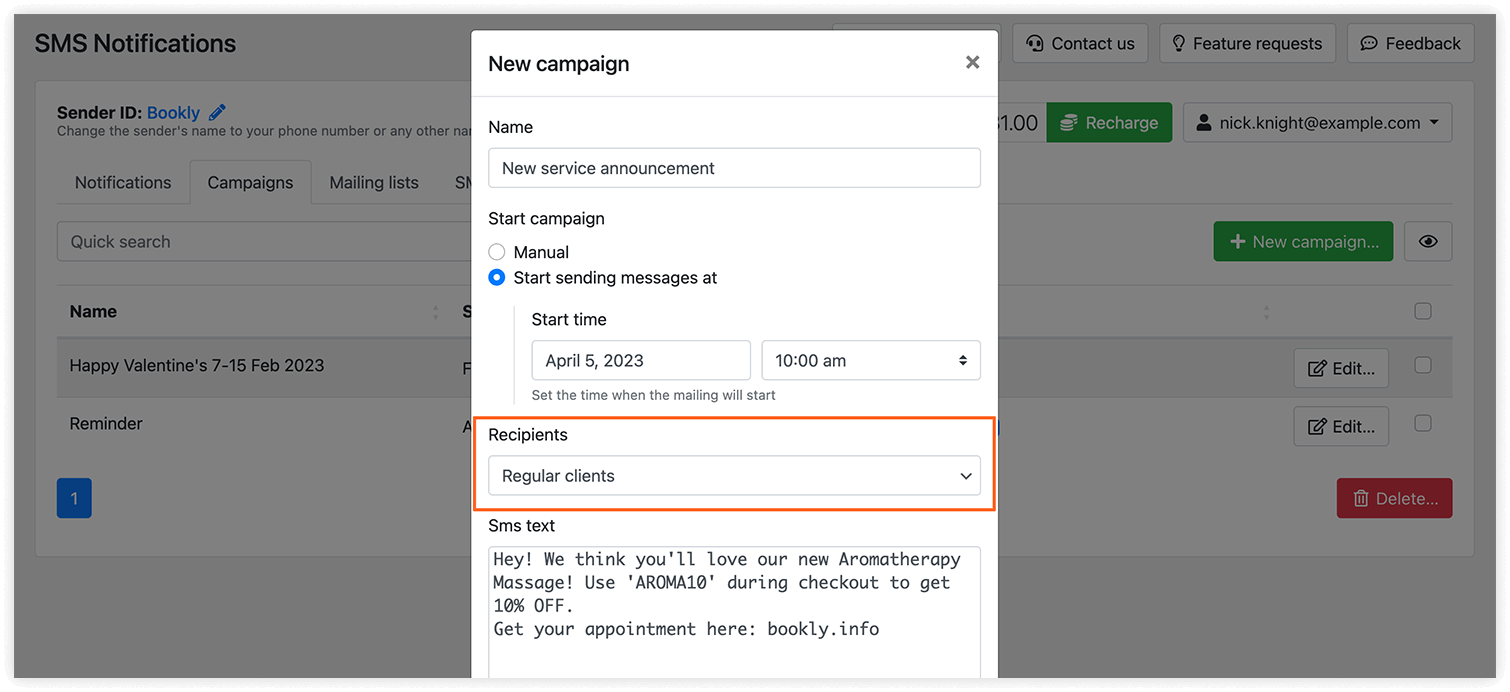 Remember that you can always edit your mailing lists, remove or add new recipients, as well as add their phone numbers manually.
Note: It is important to get the customer's consent to receive text messages from you. We recommend enabling the 'Show Terms & Conditions checkbox' option in the Appearance > Details step with a clear opt-in language stating that users agree to get periodic SMS from you.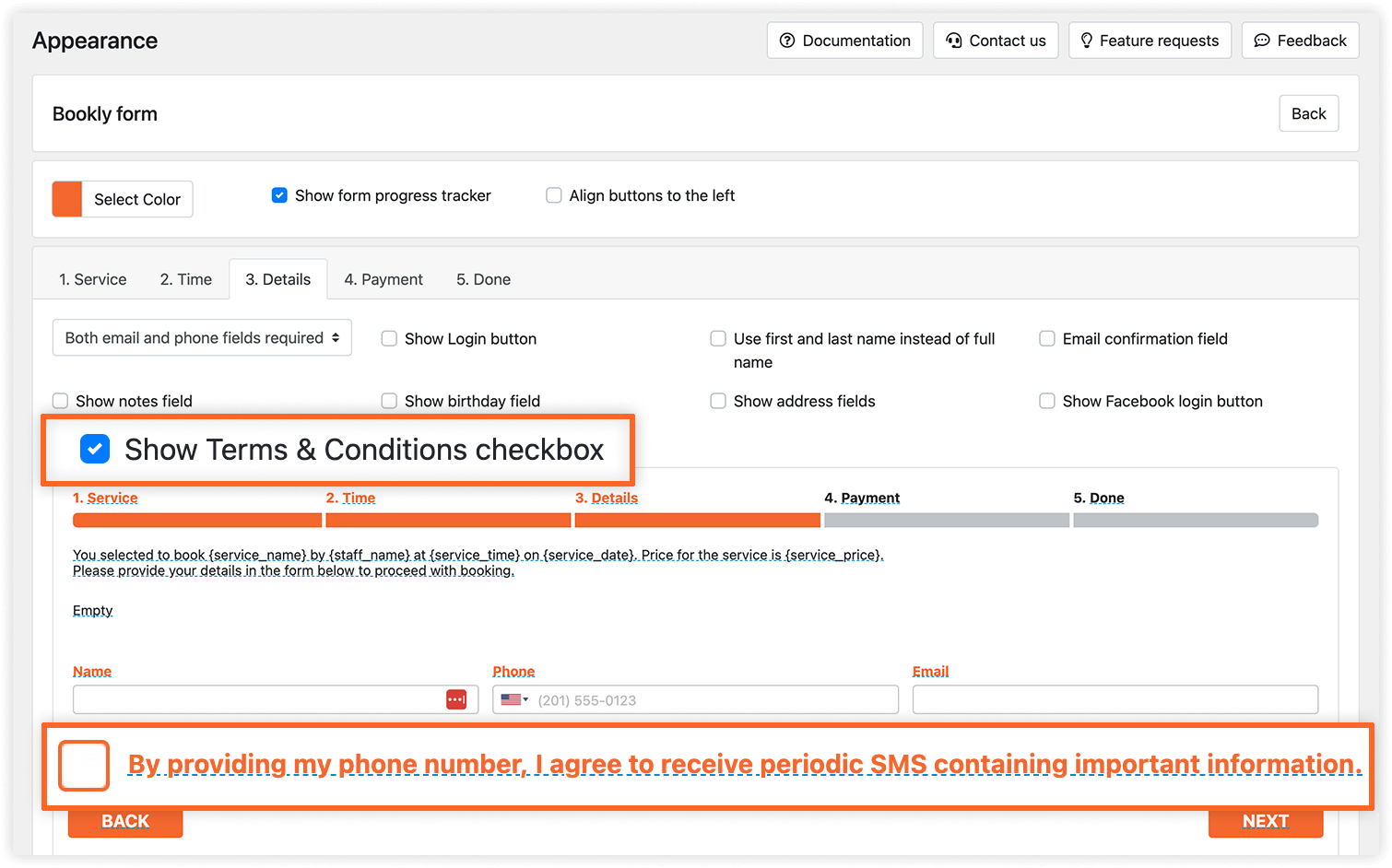 Now you see that SMS mailing campaigns in Bookly can be configured in no time with minimum efforts! Use this powerful feature to keep in touch with the clients, share important information, announcements, and other business-related notifications.
For more information, visit our help center and feel free to contact us if you need any help with the settings.