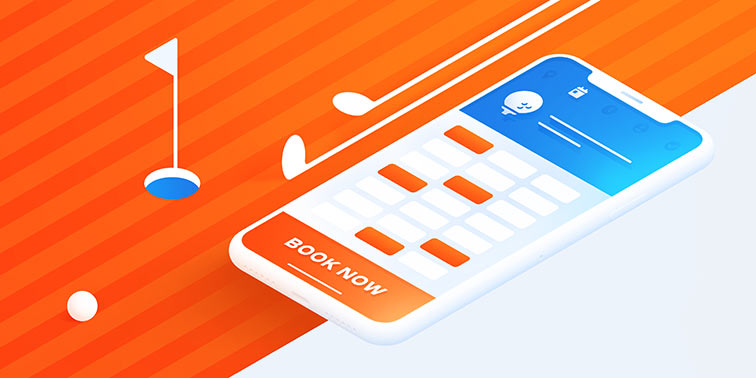 How golf clubs can utilize the online booking software
There was a time when golf clubs could not manage reservations without pen and paper. Looking at those times now, it's hard to imagine how long it took clients to book golf courses and how hard the person taking the reservation had to work to ensure that each customer information is accurately written.
Thankfully, things have changed and for the better too. The pen and paper are no longer the primary tool used in booking reservations. The online booking system has taken over. It has significantly changed many industries including the golf industry, making sports premium service booking easy and allowing for effective management of client information. Golf courses with an online booking system often provide better services than those who do not use the system. Here is how golf clubs can utilize the software.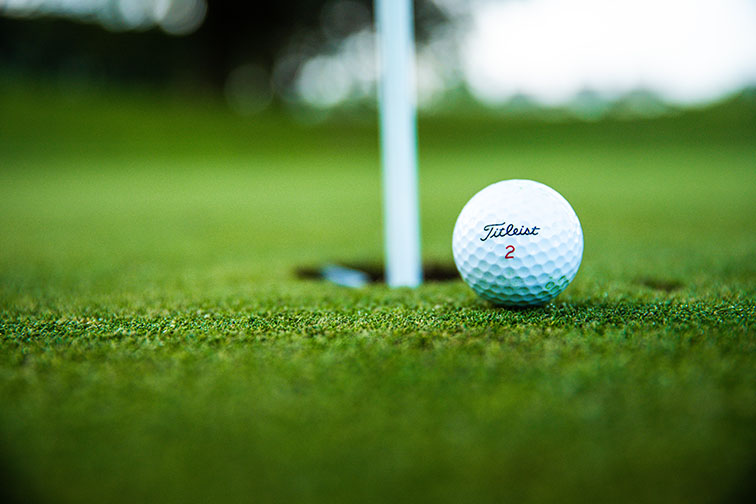 1. Attract New Customers
If a business is no longer booming as it used to, it is advisable for the business owner to try new ways of attracting customers or study rival brands to know what they are doing to stay in business. In the golf industry, many clubs have seen the importance of using the online booking system to help customers' book reservations. You risk losing existing customers to your competitors if you are not using the online booking software yet.
These days, many customers prefer doing business online as smartphones and other mobile devices make it easy for people to access the internet at any time and place. They can quickly make inquiries about golf courses, book reservations and rent court whenever they are ready to. If you make it easy for your customers to do business with you, they will keep coming for more and will tell others about your efficient services. Golf players who are internet savvy will most likely want to book reservations with a golf club that provides online booking services. They will think that you know what you are doing and are interested in providing quality services for your client.
2. Reduce No-Shows
An online booking system can significantly reduce no shows. Some clients who make reservations through the phone, may fail to show up on the scheduled day. While some of them may forget, others may have something else to do on the same day. Many of these clients may not call in to cancel, leaving you to think that you are fully booked. You may even decline other reservations for that day because your booking list is full. Eventually, you will lose money and even those clients whose reservations you turned down or pushed forward to a day that may not be convenient for them.
With a booking system in place however, you will not need to worry about regular no-shows. You can set up the software to send out reminders to both staff and customers about upcoming appointments. This notification will help customers who booked reservations and made a financial commitment to remember to show up on that day. Even when they can't come, a notification will help to remind them to either call in to cancel or just cancel on the booking form so that another person can book their spot.
3. Immediate Availability
Nothing makes clients happier than knowing that they will be attended to whenever they request your services. If you stick to the old method of reservation booking, you may not be able to grow your customer base and you may even lose the ones you have. This is because you may not be there 24/7 to attend to customer needs.
An online booking system, however, offers immediate availability. When clients book reservations they can get a response there and then. They don't need to wait on the phone or call back to know if the day they have chosen is fully booked or not. All the information they need will be on the booking system. Additionally, they can make bookings from anywhere they want and at any time that is convenient for them. The online booking software keeps your business open 24 hours a day, seven days a week.
4. Reach Younger Audience
It's not been easy for golf courses to reach young people and this is one of the major reasons why golf players are decreasing around the world. It's no secret that most golf players are between the ages of 40-70. Over time, these players retire from the sport with no one to replace them. With the online booking software, golf clubs can reach younger people and encourage those interested in the sport to play. More than half of the total number of smartphone owners are young people. They love to use their phones and other mobile devices to shop, get access to information and connect with people and brands. Incorporating technology into the golf experience will help more young people develop an interest in the sport. When you offer online booking at your golf course, more youths will want to make a reservation as the process will be quicker and easier.
5. Faster Payment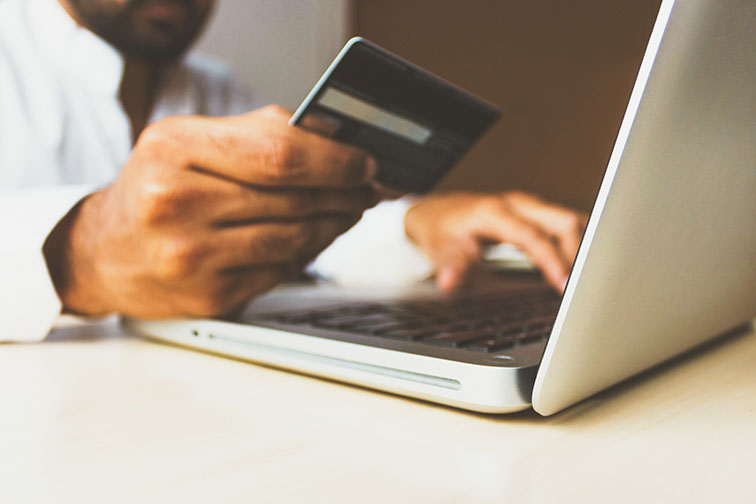 If you do not have an online booking system, you will have to wait for clients who have made reservations to show up before you can collect payment. But what if they fail to come? You will lose money. If you keep losing money this way, you may not be able to maintain your golf club in a few years.
Some online booking systems require customers to make down payments for golf rentals. Once clients pay for services in advance, they will not want to cancel. They will most likely show up for the event. Again, allowing clients to make payments on the booking system eliminates the stress that comes with queuing to pay for a service. Customers can now book reservations, rent court and make payments from the comfort of their homes.
6. Reduce Phone Calls
Some clients find it difficult to call in to book reservations. If there are other options that do not require talking over the phone to book a reservation, they will go for it. With a booking system, clients like this will feel more comfortable making reservations. They can fill in all the information you need in the booking form and they can also find whatever details they need to schedule with your course on the system. Additionally, answering phone calls and informing customers about upcoming golf event can be stressful and time-consuming. With a booking system you and your employees will have more time to attend to other tasks instead of answering countless phone calls and returning missed calls.
7. Get Valuable Insight about Your Business
To manage your business effectively and expand your customer base you need to use analytics to determine what works for your business and what your clients like. Most online booking systems have analytics that helps you to know your most popular sellers. With analytics, you can determine which of your content and offers your customers like best. Analytics are designed for the purpose of improving your business and customer experience. Once you know what your customers want the most, focus on creating more of it, so that they can stick with you. You build customer trust and loyalty when you provide services that your customers appreciate.
8. Support Your Marketing Activities
With modern golf management systems you can effectively build and manage your relationships with your customers. All you need to do is create a profile for each golf player that has been to your course and send out tailored marketing messages to them using the information you have on your system.
If you have golfers who haven't visited your course in the last three months, you can send a promo code to them to encourage them to come again. You can set up an automated email that will send the messages to the players. The system can also help you choose the most effective marketing strategy for your business. With the client information available to you, you can tell what kind of people play at your golf course. If they are young people, you may want to invest more in social media promotions.
9. Change and Track Bookings
If you own a business that involves bookings and reservations in this time and age, you must be able to manage the business from anywhere. If you can only do this when you are in your office and in front of a particular computer, then many of your competitors are a step ahead of you.
A booking system puts you on top of your game. It allows you to manage bookings and reservations from anywhere and with any mobile device. You don't have to be in your office to access client information as well as change and track bookings. You can get whatever information you need at any time and place. All you need is access to the internet.
Choosing an Online Booking System
There are varieties of online booking software out there but not all of them are suitable for golf clubs that want to provide premium service for their clients. Choosing a booking system that does not meet your needs is a waste of time and money. Here's how to choose a booking software for your golf course.
1) Know What Features You Need
If you don't know what you want from an online booking software, you will likely think that every product is right for your business. You should know that some booking software are designed to meet the needs of certain industry. So make a list of the features you need and do a thorough research to know which software offers those features. Ask questions about the software to see how much it integrates with your point of sale and client database.
2) Ask About Customer Support
At some point you are going to need the help of the software company you choose to buy from. You sure don't want them to be unavailable at a time when you need their support. So ask questions about their policies and limits. Read reviews online to know what other customers are saying about them. Are most customers speaking well of them or are they all criticizing them? It will be a mistake to conclude that a company offers excellent and unlimited customer service because it says so. You may be disappointed once you become a customer who needs help.
3) Find Out About the Setup Process
If the setup process is complicated and time-consuming, you may need the services of an expert to set up the software. It is important that you choose a booking system that is easy and quick to run. This way you save time and money.
4) Find Out How Long They've Been Existing
The number of years the software company has been in business and how they started may seem irrelevant to many when choosing a booking system but it helps you to know if you will be faced with a learning curve. You should also find out how long they've been in the cloud. Those who have been cloud-based from the beginning are often more reliable than the latecomers.
One booking system that is worth considering is Bookly. It is one of the most talked about WordPress plugins in the market and it offers numerous benefits to businesses and sport courses. The plugin simplifies work for employees, giving them time to perform other important tasks that will promote your business.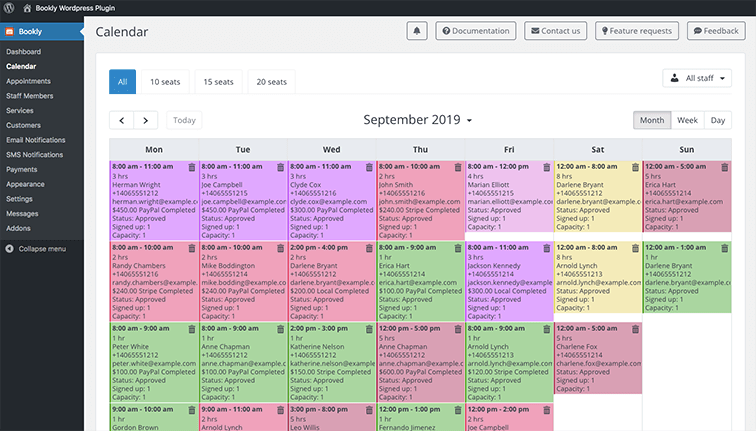 With Bookly, employees do not need to spend all day on the phone talking to clients who want to make reservations or inquiries. Your customers have all the information they need on your site and if they like what they see they can make bookings by themselves by simply filling the appointment form.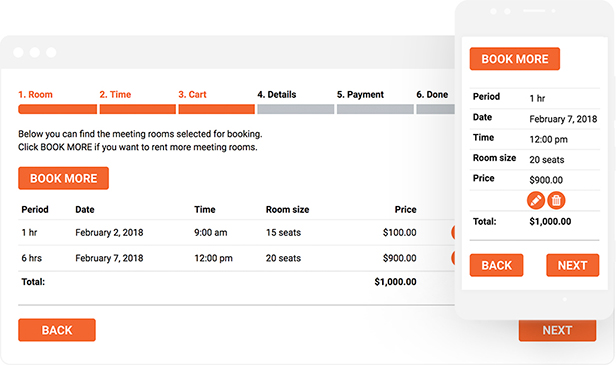 Clients can see and cancel reservations whenever they want. If you are looking to offer premium service to your clients, Bookly might just be what you need. Bookly also supports different languages and integrates Woocommerce. The integration of a payment gateway allows customers to make payments online with ease.
Conclusion
Finding the right online booking software for sport courses may not be so easy if you do not ask questions and learn about the available options. For a sport like golf, it is especially important that you provide premium service and give your clients value for their money. Your customers will leave if you offer any short of this. The online booking system will help to enhance customer experience and give them a reason to continue playing golf in your course.