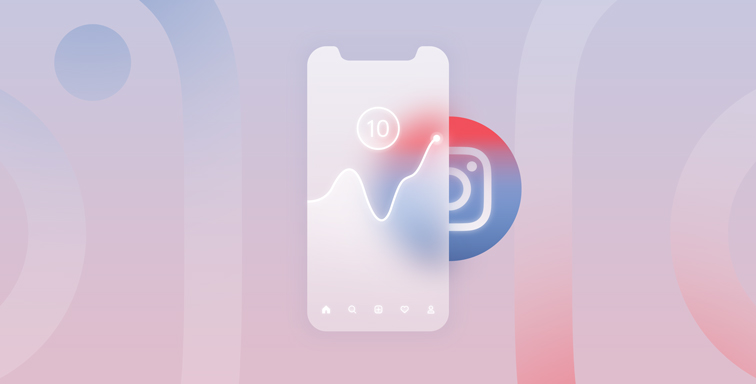 Instagram For Business: 10 Tips To Promote Your Business That Actually Work
It's not a mystery that Instagram is the number one social media platform, in fact, did you know more than one billion people use Instagram every single month. Even though it's in the name, social media isn't just for socializing. Increasingly, more and more businesses have an Instagram page to promote their goods and services, and interestingly, 90% of Instagram users follow at least one business account.
Creating and managing an Instagram account to promote your business may seem daunting, read on for some top-notch tips on how to get started and become a successful Instagram business pro!
1. Use your bio link well
Keep these three elements in mind- profile imagine, content and link. The link in bio is often overlooked but it's actually key to getting traffic driven to your account. According to Leslie Mills, a business writer, "maximizing the link in your bio is easy to do, there are many tools out there that will make each of your Instagram posts clickable, all working from a single bio link". Have2Haveit is a good tool to start with!
2. Define your target audience
Before beginning to post, it's important to identify who those posts are for. This is probably the most important step for a successful Instagram marketing strategy. Identify who is already your customer, check your other social media accounts and get a feel for who follows you on there, determine the general demographic. You may also conduct competitor research, compare how their audience varies amongst each other and with you. Once you have a better idea of who your audience is, you'll be able to cater your posts, so you get more clicks and therefore more traffic!
3. Set goals and objectives
Project manager Paul Sanz says – "I recommend applying the SMART strategy; make sure your goals are Specific, Measurable, Attainable, Relevant and Timely. This is a fool proof way of ensuring you're using your time and energy effectively and getting tangible results".
4. Go live
Live video is the latest trend on Instagram, don't miss out. Audiences engage better with real time content as they feel a better human connection with the creator.
5. Keep up the pace
The social media motto is post, post, post. Your audience follows your for content and you must provide them with it, slow down on your posts and notice the quick slowdown of your accounts traffic.
6. Create a community
Engaging with your audience is very important, and it's not just about going live. Replying to comments, asking questions on your captions, promoting other businesses, and even chatting to your competitors is a great way to create a sturdy community of followers.
7. Be a storyteller
Although your Instagram account is about business, it can't be all sales. Being a good storyteller is key to keeping your audience engaged. Snap some beautiful photos and create captions that tell a story relating to your product or service, get creative!
8. Deliver special offers
Use the 24-hour story expiry to your advantage. Post special offers and promotions on the time sensitive story to encourage your audience to tune in and make the most of it. Whoever missed out last time won't miss out next time, so your engagement will shoot through the roof!
9. Partner with influencers
Influencers have a huge platform and can reach many very quickly. Partnering with the right industry influencer will get your brand out to their already well-established audience. The long-term benefits of this are also greater brand awareness and the potential to work with larger influencers in the future.
10. Collect and share user submitted photos
Not only is this a great way to get photos of your product or service being used, its also a fantastic way to engage with your audience, thank them for their custom and encourage others to do the same.
Summary
Billions of likes and shares are given and received on Instagram every day. Scoop up your fair share and start promoting your business on one of the world's largest platforms! Use these tips to get you started and become a pro in no time.
Estella Friesen is a content writer who dedicates her experience to her clients and the business she works with, paving the way to success together. She's a blogger at Lucky Assignments Cardiff. Estella has been a marketing expert for years and she has dedicated most of her spare time gaining remarkable knowledge in finance and writing.