Regular customers bring maximum benefits at minimum cost, so why not reward them for it? Birthday gifts, loyalty programs, and premium services are just part of a good set of tools that turns a one-time customer into a lifetime one.
For example, the beauty industry is built on trust. A huge role in it is played by word of mouth – recommendations of friends and acquaintances. Few people risk choosing a beauty salon by advertising – after all, the health of the skin or hair is at risk.
According to studies, depending on the direction of the business, finding a new client is 5 to 25 times more expensive than retaining an old one. So why do not you encourage loyal customers to not only consistently return to your beauty salon, but also to bring friends with them?
The problem is how we perceive customer loyalty. Among your customers, there are probably many who could be satisfied with your services but decided to give a chance to a new place due to the fact that there were discounts there. Therefore, in order to keep the customer, you must give him more than just quality service. Mobile alerts, discounts, loyalty programs and a level of service that will make even the most nervous client feel comfortable and calm – this is only part of the arsenal of methods that can be used to get regular customers.
So, here are some effective ways to retain customers:
Registration
Many companies operating in online mode offer each visitor a quick registration. It is necessary to immediately notify the potential buyer about the benefits of registration (alerts about sales and discounts, one-click purchases, the possibility of participating in contests, etc.). Having understood that registering in this store is not a tiresome filling in the required fields, but an opportunity to save time and receive pleasant gifts, the client will favorably react to leaving his data for productive cooperation.
Membership in clubs
It enables a person to take advantage of special offers that other companies of a similar orientation do not provide. For example, if your client buys clothes through online stores, invite him to join the club to periodically receive discounts, gifts, additional bonuses.
This always works, since the buyer does not cost a penny, but in return gives the opportunity to get benefits that are not available to others.
Some just like to hold a status club card in their hands, and the possibility of privileges for them is one way to strengthen their belief in their own uniqueness. Your task is not just to "shove" the club card on the client, but also to convince the client to use it by all means: offer significant bonuses to cardholders – not only discounts or gifts. Your client wants to feel part of something closed, elite, one where the entrance is not open to everyone. Give it to him! As an option – closed events for cardholders, free consultations, free service, special conditions for the holidays, closed groups in social networks with very useful information, raffles with valuable prizes, etc.
Gifts for regular customers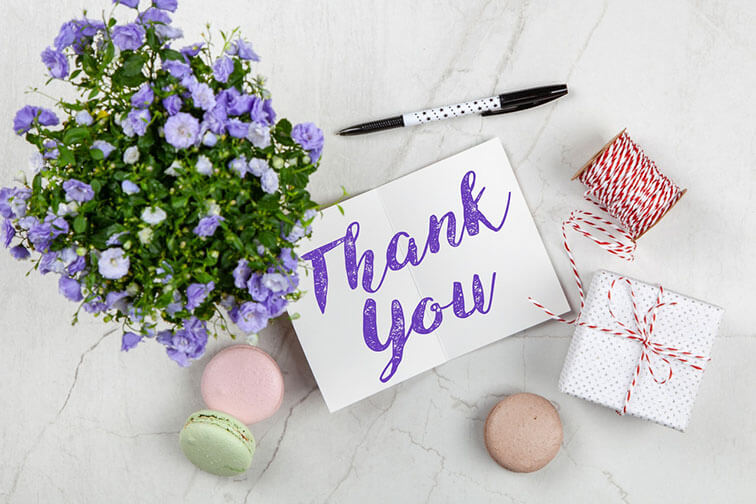 The favorites of any business organization are those who generate constant profits. Therefore, you should not spare time and money on such profitable buyers – membership in the company's club, sale of new products at a reduced cost, raffle, extraordinary order processing, free delivery of goods. Satisfied customers will not only not look at competitors, but will also bring new customers – friends, relatives, colleagues. After about 2-3 purchases, you can offer the visitor an accumulative card that allows you to save on subsequent purchases.
Gift voucher
A popular way to provide repeat sales to customers is to give them something for free. It works well in the restaurant business. For example, a cafe visitor is given a gift voucher that gives a discount on certain dishes or a free drink, but the voucher must be used before a certain period (for example, a month), this increases the chances of retaining a customer. The method is aimed at human psychology: if within a month he is going to a restaurant, he will most likely choose the one in which, in addition to the main order, he will receive something "free" then. The choice is obvious.
In other areas, such coupons can also be used with a bang. For example, give the customer who made the purchase a coupon for a free consultation and maintenance within a month. So, since the consultation is free, it is highly likely that he will ask you specifically, and this is a hot client who can be encouraged to re-buy.
Subscription service
It is used for after-sales service and offers special tariffs for subscribers, which are actively used by mobile operators, Internet network operators, etc. For example, Internet providers offer, as a bonus, to use the services of their website for free: download programs, get advice, participate in promotions.
However, it is not worth using this experience in telecom companies. Instead of a one-time contract, invite the client to use a subscription for your services. Enter your monthly rates. Prove the benefits to the customer.
Cumulative program
A person is inclined to complete everything that has begun, so if he participates in such a program, he will try to get everything possible from it, becoming attached psychologically. Repeated sales, in this case, are guaranteed, because only thanks to them you can accumulate a certain number of points that will give an additional discount or gift.
This method is actively used by retail chains that offer customers accumulative cards with a minimum balance, thus encouraging customers to return to them rather than go to competitors. The motivation of the client to return to your company –10$, the competitor – 0. And at the same time, he does not owe anything to anyone.
Limited validity points motivate customers to return sooner, but look at the situation honestly: he is unlikely to need another gravel machine to give in the next month. In this case, it will be logical to give the client fireproof points in order to ensure the choice in your favor after even a long time.
Communication with the client in social networks, by email and phone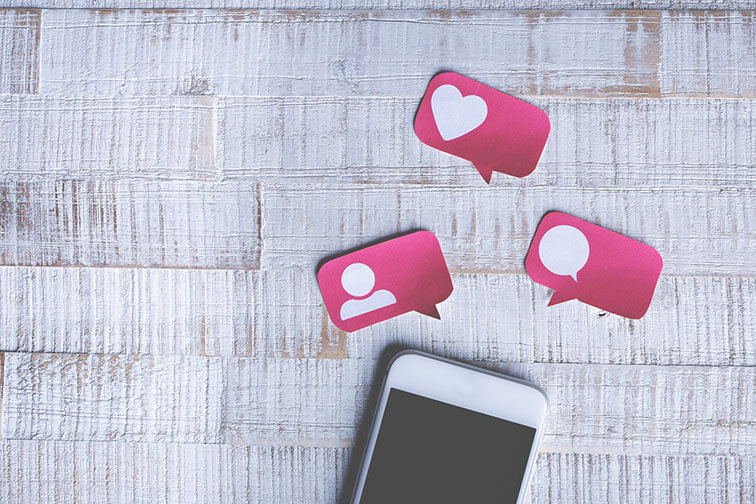 Having left his coordinates during registration, the buyer does not plan to answer meaningless calls daily or constantly send letters from the seller to spam. Calling or doing an internet-newsletter is only worthwhile when there are offers that can interest this particular customer (for example, New Year's sales, promotions "2 for the price of 1", etc.).
Avoid unnecessarily aggressive and persistent behavior, offering goods and services, and servility – buyers do not like this. Knowing the date of birth of the client, you can send him a discount on the assortment in honor of a significant event.
Educational materials
The company has the right to post news on its website regarding its products or send useful newsletters to customers. For example, a company engaged in the production of dairy products may interest its regular customers with information about the quality and benefits of products, recipes, diets with the use of low-fat milk and cottage cheese. If you are a manufacturer of building materials, you can expand the topic a bit – delve into mailings with ideas for using materials, life hacks for repairs, etc.
Quality packaging of goods
The company will spend money, but it will not go bankrupt if each client is presented with a purchase in neat packaging with the company logo. A small addition in the form of a souvenir or an accompanying main purchase of goods acts on the client at a psychological level, forming an appropriate attitude towards the company. Of course, packaging and a modest gift should not be included in the price of the goods – this is a small compliment to the buyer. So, for example, in a clothing store, you can not only offer the client a convenient package, but also free accessories and care products (belts, scarves, brushes, antistatic agents, etc.).
Favorable delivery conditions
Customers of most online stores are interested in the timing of receiving paid goods. What a disappointment of the buyer, when the delivery service charges a huge price for its services, but at the same time violates the agreed deadlines and brings the goods after the agreed deadline. However, by offering, for example, to the buyer several delivery options at once and the ability to track goods, you can minimize unpleasant cases of long waiting.
By the way, do not initially mislead people, promising fast delivery within 1-2 days, while in fact, it will take at least a week to wait. If your delivery really takes a maximum of 2 days, but now the peak of the sales season and you know that you do not have time, be sure to notify the customer about this in order to avoid dissatisfaction.
The ability to return products
It happens that, having bought a thing, a person does not immediately notice its defects, and sometimes the goods simply do not fit into the interior (if it is a piece of furniture or plumbing), it does not fit the warehouse of the figure or in size (clothes, shoes, hats, and accessories). Retention of existing customers is difficult to imagine if a company, contrary to the current legislation, refuses to accept goods back and return the money. Some organizations do not refuse to return, but deliberately drag out time, drop calls, and ignore complaints from an objectionable client. Naturally, after such treatment, an offended person is unlikely to become involved with an unscrupulous seller.
Guarantee the customer the opportunity to return the goods, this will save them from the initial fear of purchase and will lead to a re-purchase.
Holiday offers
Any celebration, it does not matter, on the occasion of February 14 or New Year is an occasion to buy a gift. There is never too much money, so a person wants to save money, and if he receives a holiday offer from retail chains, online stores or travel agencies that offer discounts, he will first of all consider them.
Spontaneous purchases during such periods are very common, so convincing the customer to re-purchase from you is very easy. He urgently needs to buy something for Uncle's husband's grandmother! Help him with this, because you just have it.
Offer affiliate products
Due to the scope of activity, there are companies that cannot offer a wide range of services. For example, real estate agencies. Their client is unlikely to buy apartments all the time, so they can return it with additional services offered by their partners (apartment renovation, installation of satellite, cable TV, windows, doors). This is beneficial for both the real estate agency and its partner, which receives clients.
Friendliness of the seller
It must always be present, without this quality customer retention is impossible. It is imperative that company employees are not only polite but also competent in matters of assortment, payment, and delivery of goods. A person should feel the company's readiness to come to his aid – advise, talk about the advantages and disadvantages of the product, inform about the possibility of a refund, explain all the incomprehensible nuances.
Content marketing
A person needs to constantly, but not often, remind himself. This may be a monthly newsletter with special offers. For example, travel sites do this when "hot packages" appear at a "tasty" price. It can also be interesting articles or ordinary congratulations on holidays, but with a bonus in the form of a useful bun, like a good discount or information, for example, about an upcoming event.
A special kind is customer training. If, in addition to selling, you will be free to send him instructions for questions he is interested in, you have every chance to make your client "falling in love" with you. Make a list of popular questions, tasks, problems of your target audience, prepare material, distribute it for free on the base of subscribers.
Just don't turn into spammers! The client must remember you, but not suffer, knowing all the information related to your activities. Focus on the benefits of the client, not what good fellows you are.