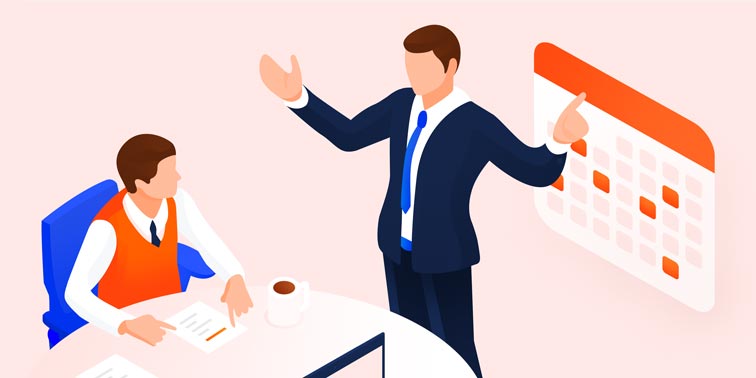 Online appointment system for consulting firms
Managing a consulting firm requires hard work, dedication and a desire to achieve results. If you are a business management consultant, you are expected to provide efficient, practical and well-founded solutions to whatever business challenges that your clients are facing. Like most professionals, your priority should be to meet your client's needs, help them do better and achieve their goal of coming to you. However, you need to make it easy for clients to meet you and benefit from your services. If your clients still have to book appointments over the phone, then maybe you are not doing everything you can to ensure customer satisfaction.
An online appointment system is one of the most essential tools that consulting firms can use to convince clients that they have their best interest at heart. It allows you to effectively manage the scheduling of appointments and bookings. You may not know how important an online appointment system is to your business until your clientele begins to decrease. Here are the benefits of providing the online appointment system in your consulting firm.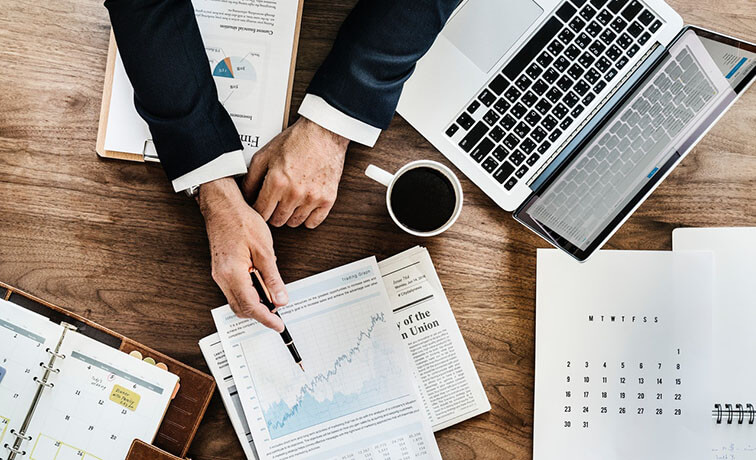 1. It Makes Your Services Accessible
In a modern world where smartphones and other mobile devices have become an everyday companion, consumers want brands and professional service providers to be as easily accessible as possible. They don't want you to be far away from them. If they can't find you or reach when they want to, they will simply go elsewhere to get their problems fixed.
An online appointment system makes it easy for existing and prospective clients to reach you and schedule an appointment. When your services are accessible to your clients they will have little or no cause to complain.
2. Client Retention
Sometimes it is not enough for consulting companies to offer professional solutions and provide strategies for improvement. The online appointment system is compulsory for all management consulting firms who want to retain their clients. You need to ask yourself how easy it is for your clients to have a one-on-one with you. Many businesses and individuals who need professional solutions to their problems usually don't have the luxury of time. They want help as quickly as they can get it. If your clients can't book an appointment with you when they need to, they will look for another consulting firm to get the job done. All they need to do is get a few recommendations or read reviews online and pick a consultant that they think will be able to provide efficient service. If you make your services readily available, your clients will keep coming back and you will even attract new clients who may have heard of your efficient services.
3. It Offers Convenience
You owe it to your clients to offer convenience at all times. Consumers are more knowledgeable than they were before and so they know that they have a right to quality service. If you offer global consultancy services, you need to make your clients very comfortable when they are doing business with you.
An online appointment system offers that convenience that clients want, allowing them to book appointments from anywhere in the world and at any time. Some clients may be preoccupied with work activities during the day or may even be in another part of the world where they cannot easily call in to book an appointment.
The result is often that a lot of these people will miss the chance to meet with you if they fail to call in during office hours when your receptionist will be available to answer the phone and schedule an appointment. With the online appointment system, however, your clients can book an appointment at a time that is convenient for them using their smartphone or any other device with internet service.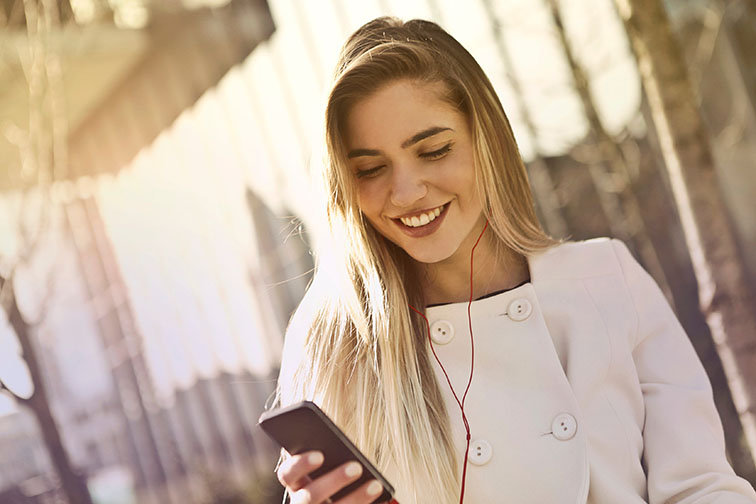 4. Improve Employee Performance
There will be low employee turnover if you overwork your staff. Answering phone calls may seem like an easy task but it is not. It is a lot of work to attend to clients who are sending emails and calling in to make inquiries and book an appointment. On busy days, your staff may find themselves answering calls and responding to emails all through office hours without having the time to eat lunch or even use the restroom. When your staff stays on the phone all day, they become stressed and this can affect their performance. Poor performance will have an adverse effect on the outcome of your business.
An appointment system enables your staff to focus their attention on clients who come to your consulting firm. These clients will have excellent in-office experience as there will be people on hand to attend to their needs.
5. Reduces Frustration in The Workplace
Frustrated employees are nonchalant and often do not care how their attitude affects customers. This is always bad for business. Everyone knows that some days are just very bad as many difficult clients may call in to make inquiries. The truth is, these clients can get you agitated and very angry. When your receptionist spends the entire day on the phone talking to clients like these, frustration will set in and she may take it out on other clients. New clients who do not receive a warm reception over the phone may feel offended and change their mind about booking an appointment with you.
The online appointment system helps to prevent situations like this. When clients can book appointments by themselves on your website, they will be no need to speak to your employee on the phone and no client will get your employee upset.
6. Reduces Revenue Loss
You lose revenue when your clients fail to show up on the day of their appointment. Some clients may have an emergency to attend to and for this reason, they will skip their meeting with you. Not all of them will remember to call in to cancel their appointment so that another client can take their slot. If this continues to happen you will lose revenue. Don't forget that your consulting firm work to serve clients and make a profit.
With an appointment system, most clients will need to make deposit payments and they will lose money if they fail to cancel their scheduled appointment on the system. Of course, most of them don't want to lose a dime, so they will most likely remember to cancel on the system and move their appointment with you to a more convenient date. That way, another client who wants to meet with you can quickly take their place. It's a win-win for both you and the client.
7. Saves Cost
Every business owner wants to save cost and this is what an appointment system helps consulting companies do. With it, you can save a lot of time in reception hours. When phone calls are reduced, your receptionist will have fewer tasks to accomplish, helping you save cost. Additionally, the appointment system helps to reduce operating cost as clients can book appointments anytime they want even after business hours. If you do not have a booking system in place, your office will have to be open every hour of the week so that clients who want to book appointments at odd hours can do so.
8. Reduces Mistakes
You and your staff are prone to making mistakes but unfortunately, some mistakes can be costly, especially in a consulting firm healthcare. Online scheduling eliminates mistakes that may occur during the appointment booking process. For one thing, there will be nothing like accidental cancellation or overbooking of appointments. An appointment system allows you to meet with only the number of clients you can handle in a day. When you are overbooked, you will struggle to stay on top and this may result in client dissatisfaction.
With an appointment system, once the booking form for the day is all taken, no client can make an appointment for that day anymore. The client will have to book for the next day. However, if you were to schedule appointments over the phone, your receptionist may lose count of how many appointments have been made for the day and may add more clients to the list. The receptionist may also make mistakes when filling in client details. This may cause chaos when the clients eventually show up and they may conclude that you and your team are incompetent and negligent.
9. Alleviates Excess Paperwork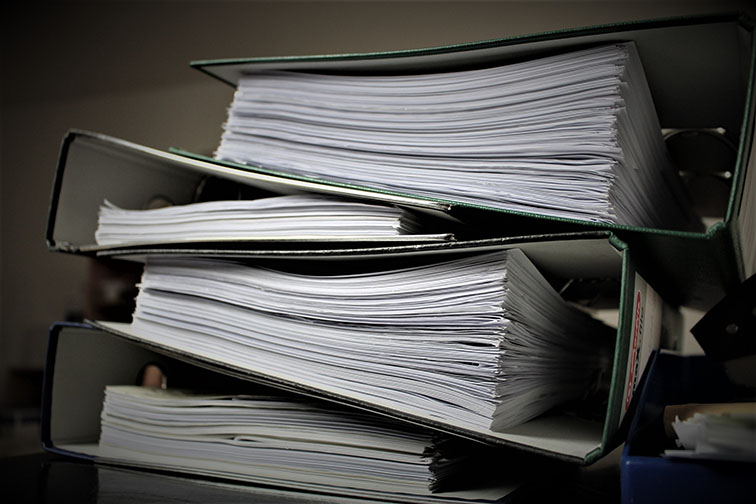 All consulting firms need to get some paperwork done but these papers can make your office look untidy. You don't want to have paper littering the entire place when you can easily compile all client information and appointment in a single online database. An appointment system helps you to save all the information you need about your clients and you can access these at any time you want. Again, paperwork costs money and with only a few of it needed, you can save cost.
10. Enables You To Stay Competitive
Technologically backward consulting companies will lose clients over time as most official activities today revolve around technology. If you fail to embrace new ways of doing things, you will be left behind and your clients will move to a more cutting-edge consulting firm. In your consulting firm mission statement, it is important to tell your clients what they will experience when they do business with you. Providing the online appointment system for your client is you giving them want they want. Your clients will stick around if they know that you will provide whatever they need to benefit from your services.
Choosing a WordPress Plugin
Now that you know how important it is for a business management consultant to have an appointment system in place, get to work and look for one that suits your brand. Whether you have been in the consulting business for a long time or you are just starting, you need a WordPress website to serve your clients better. WordPress provides the best hosting site and allows you to install the necessary plugins that will enable clients to book appointments with ease.
If you are having a hard time deciding which plugin to choose, consider Bookly. This WordPress plugin has continued to gain popularity since its launch and this is because it helps to reduce employee workload and help them make better use of their time. Here's what you should know about Bookly.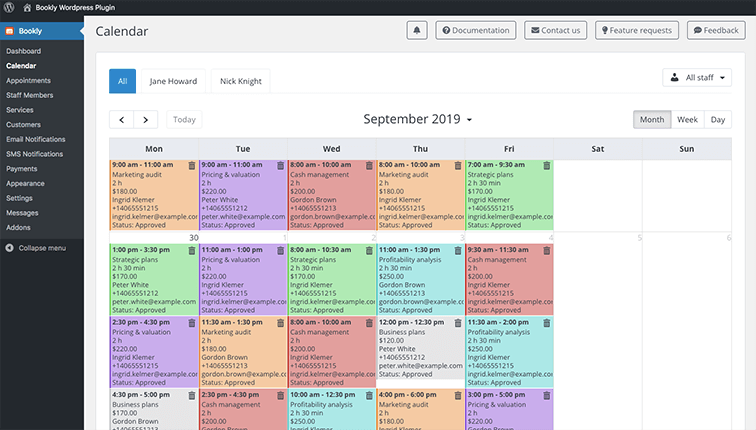 Sends Reminders to Clients
A reminder helps your clients to prepare for their meeting with you. Some of them may forget that they have an appointment with you, keeping you waiting on the scheduled date. Email or text reminders can help to reduce no-shows.
Allows Clients to Cancel and Modify Appointments on Their Own
When you allow your clients to cancel or modify appointments on their own, you reduce the time spent on phone calls as well as the loss of revenue. Without an online appointment system, the clients may not remember to cancel.
Bookly integrates smoothly with Woocommerce. This means that your clients can make payments upfront as they book. When your clients pay in advance, they take their appointment more seriously. They will do all they can to show up and if they can't make it, they will change the appointment date on the system. This puts you in control of your schedule.
Allows You to Customize your Booking Form
Bookly allows you to customize your booking form to fit your business needs. You can modify the appearance of your booking form by changing the color and font size of the form. You can also add new fields, include your logo as well as the services you offer in the booking form.
If you have clients that are not fluent in English, the Bookly plugin can help you retain them. The plugin supports twelve languages and your clients can book appointments in their preferred language.
Create and Publish Unlimited Booking Forms
With a plugin like Bookly, you cannot run out of booking forms. The online appointment software allows you to create as many booking forms as you want on your website. The software is designed to notify you about each booking form filled by your client. It will immediately appear in your Bookly Calendar.
Conclusion
In today's society, people seek the easiest and fastest way to get things done. If they can book flights, order a cab, purchase movie tickets and order takeout from local restaurants, all from the comfort of their homes and offices, then they will love to book appointments with a business management consultant online.
When you come up with your consulting firm building plan, don't forget to include the online appointment system. The system does not just make things easy for you and your clients, it helps you to stay relevant and boost the performance of your business. With a plugin like Bookly, you can conveniently manage your company affairs from anywhere you are and can make plans to increase productivity.