Traveling is one of the most enjoyable and exciting activities everyone is looking forward to.
Often times, especially during the high season, when the number of tourist visa applications multiplies, handling those may become tricky. On top of those applications, there are other embassy services that assist their citizens who travel to or live in a host country. Any intermediation that embassies and consulates perform takes time and needs to be properly managed to make sure all the inquiries are addressed. As travel scheduling becomes more accessible every year, the embassies and consulates around the world become busier. This is why they need tools and to optimize their operations and make sure every request is resolved as quickly as possible. Now let's take a look at online scheduling apps and see how they can boost the efficiency of the organization.
Advantages of online scheduling
Optimization
One of the essential advantages of online scheduling is time management. Embassies and Consulates struggle with scheduling chaos and unsatisfied customers. However, if they choose to have an online platform for customer appointments, both businesses and customers will benefit. By implementing the digital platform, employees of embassies will no longer suffer to make proper appointments where every second counts, there will not be overlaps between customers, and the time will be correctly managed by the software algorithm.
Availability
When making travel plans, people think of contacting embassies or consulates of the host country to immediately book an interview for a visa. One of the most considerable disadvantages that phone-based scheduling has is that it is not available 24/7. This creates a limited opportunity for clients to book the time which is most convenient for them. On the other hand, if embassies and consulates had online appointment scheduling, customers would be able to see the available hours and book at their convenience. From the business's point of view, this can be very advantageous as customers will reach them whenever they please, and everyone will get a chance to see the reserved and available hours.
Automated Notifications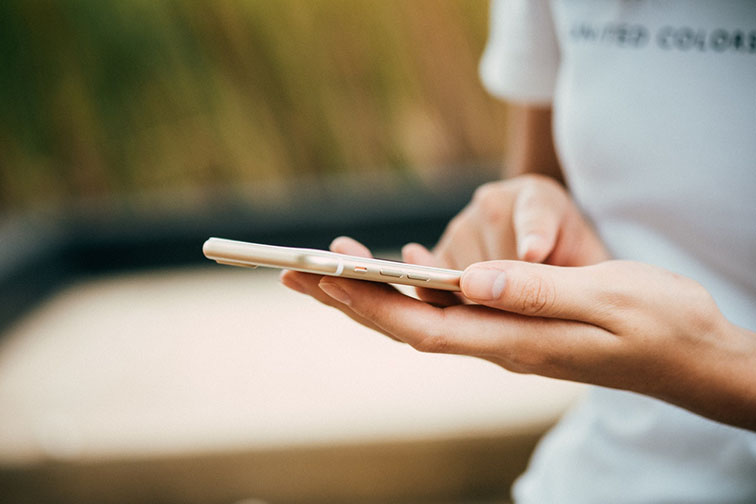 The scheduling apps also have the opportunity to send reminder emails or text messages to customers, so they do not forget about their appointment. When an appointment is scheduled or canceled, both the customer and embassy immediately get a notification about it. It will also optimize staff's schedule and manage their appointments accordingly. Think of traditional hard copy documents, if you manually make an appointment and reschedule it, your paper may be lost or it will look like a mess at the end of the day. Meanwhile, by having online scheduling software, both parties will benefit, and your digital records will not be lost.
No-Gap Scheduling
As there is a very high demand for embassy and consulate appointments, it is crucial to save every second and serve as many customers during the day as possible. For that reason, many of the scheduling softwares offer a no-gap scheduling feature that implements optimal configuration and avoids time gaps. The greatest thing about this feature is that it automatically fits appointments back-to-back and that your time is efficiently managed and well spent. Thanks to this feature, your business's productivity and efficiency will rapidly increase along with customer satisfaction.
High-Level Accuracy
If you are scheduling appointments manually, it is more likely to make mistakes, while in case of an online scheduling app, the software does all the job for you and eliminates human errors. What you will need to do is insert the required time for a specific service, and while the customers make an appointment, the software will reserve the right amount of time for you, avoiding the overlaps and other uncomfortable issues that could not be avoided in case of manual arrangements.
Features of online scheduling apps
Citizens may apply for the passport renewal process, advice on legal matters, traveling visa process, or any other official case by making online appointments via scheduling apps. This kind of apps simplify the process of scheduling and ensure there are no overlaps between the arrangements.
Appointment software fits both embassies and consulates perfectly, as, usually, the staff is under considerable pressure to manage all of the customers' requests and make appointments manually. Each consulate or embassy can have their working schedule, which can be adjusted anytime to keep the customers up to date. Let's look at some of the key features almost any of the online scheduling softwares provides.
Data maintenance and security
In today's data-driven world, any business needs to be organized. However, for embassies and consulates, data maintenance and protection is of crucial importance. Because of the nature of these institutions, they regularly deal with confidential data, and the data collected through the service must be kept safe not to breach client confidentiality. For that reason, online scheduling platforms are protected by SSL (Secure Socket Layers) certification; thus, you do not need to worry about the safety of confidential data.
Easy to use
You may think that a lot of time will be wasted on teaching your employees how to use the software. You may also believe that clients will get frustrated for not being able to use the platform and prefer traditional calls over online platforms. Fortunately, online scheduling platforms are straightforward to use both for employees and clients. It takes just a click for a customer to make an appointment, which is highly convenient.
For employees, it is even more comfortable. Not only will they save a significant amount of time by eliminating the calls to the customers for clarifications, but also they will get a notification anytime something is changed on the schedule. Other than that, issues such as overlapping appointments or gaps between them are optimized and fixed by the software. So, your employees will not have a hard time changing the appointments manually whenever someone wants to cancel or reschedule the appointment. On the other hand, customers will also benefit, they will be satisfied and even impressed by your accurate and precise time management.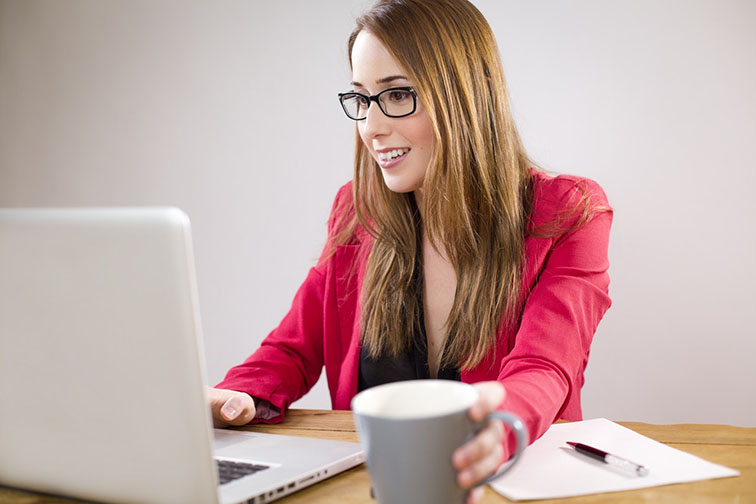 24/7 Availability
When customers usually call to make an appointment during rush hours, and your employees will not be able to support everyone simultaneously. For that reason, online scheduling platforms are available round the clock, regardless of whether the embassy or consulate is open at the time or not. Customers will get to choose which type of appointment they want to make, and whether it is a visa appointment, passport renewal, or any other legal matter, the software will reserve the proper amount of time depending on the type of service.
Rescheduling and cancellation at anytime
The scheduling engine of online appointment software is developed so that any last-minute changes can be easily possible. If your customers wish to cancel, run late or want to change the date, the software has all of the options, which is as easy as making the appointment. For any change in the schedule, you will not waste time contacting the customers to make other arrangements; instead, the software helps you to streamline the operations. Think of how much time your employees will save due to this feature. Generally, accepting the appointments and interviews for customers may take a big part of the day, not to say during the busy holiday season when the number may double or triple. Thanks to online scheduling, your employees can focus on other tasks and obligations they have, rather than arranging or rearranging the interview dates and times.
Automatic Reminders
Because of the busy schedule of embassies and consulates, customers make their appointments as early as possible, sometimes even months before the interview. Employees of embassies spend a considerable amount of time making phone calls and reminding customers about the upcoming appointment. Some embassies do not even have time to make a call or write a reminder email to the customers. Because of it, customers may forget and never even show up, wasting your time, and getting in an uncomfortable situation themselves. Online scheduling platforms found a way that will solve this issue. The app sends automatic messages and emails to both parties involved to avoid last-minute changes in the schedule. In this case, embassies will be able to rearrange their schedule accordingly to operate more efficiently.
Other features
Besides the above mentioned, life-saving features there are also other comforts that the appointment scheduling apps provide. As an employee of an embassy or consulate, all the information will be nicely laid out for you. All the appointments will automatically appear on your calendar, you can have rapidly generated reports as well as access to statistics that would take a long time to generate without the software. Many of these apps also have an integrated invoicing system to monitor the payments.
On top of all these, some apps offer a Facebook integration feature to allow your customers to schedule appointments on the embassy's Facebook page.
How do online scheduling apps help embassies and consulates?
Before using a travel scheduling software, it took a minimum of two hours a day for embassies and consulates to schedule interviews and meetings with customers. As for now, with the help of the innovative features, these apps have, embassies simply direct the customers to the online page where they can book an appointment. Your employees can dedicate this saved time to their personal career development and helping customers with other issues instead of organizing the meetings. Managers of different businesses recommend implementing this type of app if the nature of business involves scheduling a lot of meetings and calls throughout a day.
When thinking of implementing an online scheduling software, embassies and consulates think of the benefits it will bring to their business. Many admit that their business would not be where it is without this incredible tool. Customer satisfaction increases the minute they implement travel scheduling software. The main reason behind that is the reminders and confirmation are done both by emails and text messages. Employees, on their turn, are satisfied as they can use their work time more effectively without spending hours contacting each customer and clarifying issues with the appointments.
Another exciting and essential feature that helps embassies and consulates, is the historical report on each client that is kept in the software. As already mentioned, the data is kept safe and secure within the software, and client confidentiality is guaranteed. So, if there are some issues concerning the client, you can look through their appointment history as it is saved in the application.
Now that we have identified the benefits that embassies and consulates will have, let's go through some online reviews to understand how the customers feel about online scheduling apps. When looking through the reviews, customers give for travel scheduling in embassies and consulates; many talk about its significance. One reviewer said that in case of online scheduling, she is able to make changes in her appointment whenever she wants, whereas if she made a phone call, it would be required to wait too long for the line to be free. Another reviewer mentioned that it is so much more convenient when the app is available 24/7 for making or rescheduling appointments even when the embassy or consulate is closed.
Wrapping up
Air travel has been the busiest and most popular sectors around the world, and no country is ever left out of reach. Considering this fact, embassies and consulates who regulate and give access to the population to travel abroad become busier every year. Travel scheduling process has not only been an issue for embassies but customers as well. To solve this problem, travel scheduling software comes to maximize productivity and be able to serve customers on time.
Travel scheduling apps have become one of the greatest methods to book appointments at embassies or consulates. By providing online scheduling platforms to the customers, embassies streamline their operations. The most critical benefit that appointment scheduling softwares bring is cutting down wait times, maximizing the productivity of employees, and being available to customers 24/7.
All in all, embassies and consulates are always too busy. Even the smallest embassies may have monthly appointments of 15,000, so imagine how hard it is to arrange interviews via phone calls and keep up with paper documentation. Citizens are always going to need assistance on different legal and travel issues that only official government organizations can resolve, so there will always be high demand for those services. Implementing an online scheduling software is a great starting point when optimizing the operations of those institutions. As a result, both businesses and customers will benefit.