Get that extra margin to play with by adding service extras that the customer can choose from on top of their appointment with you.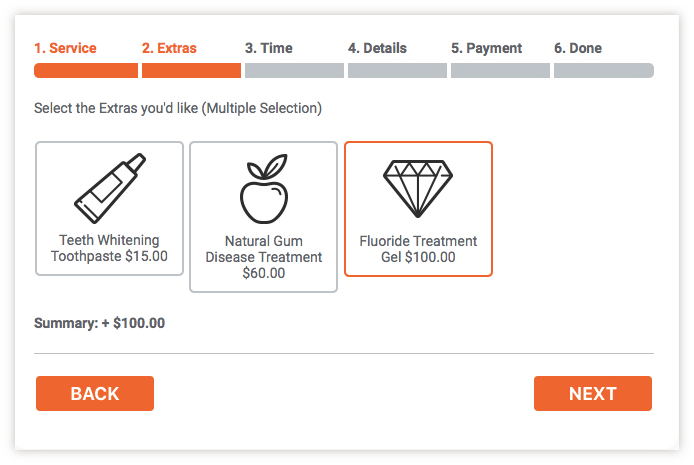 Do you sell custom home appliances in addition to fixing pipes? Great! Add a basic set of hooks and crannies for additional cost as an optional extra to the appointment. Can offer flu vaccination and not just do a regular vet check-up? The dog might not be too happy about that new injection, but the owner will surely say yes to an extra opportunity to protect their pup.
User experience stays as seamless as it was: having chosen the type of service and the employee that they want to get it from, they now see a new step of the appointment creation process where they have multiple options to choose from. Each of the new options affects the final price and the timing of the appointment (useful if that new 1-on-1 consultation will take an additional 10 minutes).
If you want to try it out, purchase the add-on here and install it into your Bookly plug-in. You'll then be able to set up your extras in the Services section of your WordPress Bookly dashboard.
See a detailed technical instruction on how to set up and use the add-on here.