Personalization is one of the most popular trends in modern email marketing. 47% of marketers say email is one of the most effective tools for selling and promoting a business. Your email campaign should not be too intrusive. Otherwise, the subscriber will mark your messages as spam and/or unsubscribe. No matter how good your email campaign is or what you offer, ultimately your emails will always compete with a host of other messages wishing to attract the attention of your subscribers. Fortunately, there are some things you can do to improve your results.
Personalize and segment
The effect of high-quality personalization can be compared with the difference between receiving a regular advertising flyer, which is pushed by a courier at the door, and a real letter written by hand with a fountain pen. The first letter often goes straight to the basket box, the second will attract attention and be read.
Abandoned cart notifications are used everywhere. But is it possible to improve them? Personalization of the title of the letter can increase openness, and personalization of recommendations for the user, based on the history of their views, will make them return to us again.
Along with personalization, it is also important to segment the audience in order to avoid the mass and random distribution of irrelevant content to everyone.
It's a good idea to segment users by country/time zone, because in this case you can select offers for specific regions. If you have an online store that offers a 20% discount on summer collections to customers all over the world, this does not mean that you should send the same letter to everyone.
If you are located in the United States, your summer sale letter sent to all parts of the world will be received by customers in Australia or Argentina just in the midst of winter. If you do segmentation by region, then your letters will more accurately adapt to the preferences and interests of the contacts.
Ideally, segmentation is carried out according to other criteria, for example, sending different letters to loyal customers who show obvious interest, and to those who showed interest, but did not make a purchase. These two contact groups interact with your brand in completely different ways, so it makes no sense to put them in the same email strategy.
Send letters on behalf of a real person
This is an optional rule. Sometimes it's enough to specify the address info @ [company name] or support @ [company name]. Nevertheless, if you configure the distribution of letters on behalf of an employee of your company, this usually gives more openings and clicks. Best of all, when this is a famous person at the CEO level. If there is no way to do this, it is enough to create the impression of real human communication at the contact, which will partly increase the effectiveness of writing.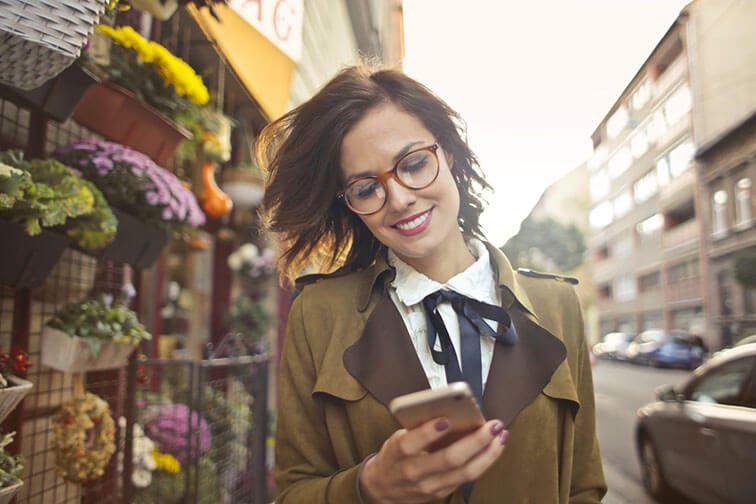 Make headings (topics) of letters and test their effectiveness
According to studies, up to 50% of subscribers decide to open a particular letter by reading its topic. This is logical. If you put aside those who open all letters in a row, usually subscribers see three elements of the letter, after studying which they decide whether to open the letter:
Sender name;
Subject (heading) of the letter;
Preheader.
Depending on the client mail and personal settings, filters and labels may also be displayed. But given that the topic is much longer than the name of the sender and preheader, it greatly affects what action the subscriber will take.
So how do you learn to write a good topic?
First of all, take enough time to compile it. Treat it as the most important element of writing (which it really is). Do not leave it last. Perform A/B testing of various theme options. And rely on accurate data, not your feelings.
Get creative. Use personalization and add emoji. These two tricks have a positive effect on the average open rate.
Add a preheader to complement the subject line
Remember, we said that subscribers first pay attention to the name of the sender, the subject of the letter and the preheader?
If half of the subscribers opens the letter by reading only its subject (heading), then the second half is guided by other motives. Although it is likely that they will first pay attention to the name of the sender, nevertheless the preheader plays a role.
This is especially true for email campaigns with a short subject: then the preheader brings more clarity to the content of the message. Preheader can improve the quality of the topic and increase the openability of letters.
According to our data, letters with a preheader have an average open rate of about 29%. This is almost 7% more than letters without it. Surprisingly, only 11% of letters have a preheader. This is a missed opportunity.
Consider unsubscribing
This simple function must be present if you are sending out emails in large volumes. Of course, in letters there is an "unsubscribe" button (all respected email platforms support this rule, otherwise it is against the law). But if you send weekly newsletters, discount offers or personalized recommendations, a single "unsubscribe" button is not enough. Someone wants to receive discount coupons and read weekly newsletters, while someone is interested in weekly newsletters, but not discounts.
You need to create a preference center so that subscribers can specify what types of letters they like to receive. Without this, you risk that the contacts will begin to unsubscribe from all letters, although some of them are quite happy with them, or simply mark your letters as spam. The first scenario is terrible, and the second is even worse. You can avoid both.
Don't use "noreply" in the sender address
Have you ever received a letter from "NoReply@hellomy.com"? We think so, and more than once. Of course, the chances are small that your customers will write an answer to your marketing emails, but still the newsletter on behalf of "noreply" looks too automated and devoid of life. There is a feeling that the company does not value its customers. Never do that! This rule is easy to follow. You will show that you really want to interact with customers and value them.
Do not send letters without knowing how they are displayed on the screens of mobile devices
After testing on a desktop computer, you need to do the same on mobile devices. Some software vendors provide this feature, so be sure to use it. Optimization for mobile devices has long been not an additional useful option, which would be nice to have. More than half of emails are opened on mobile devices, so you should definitely include this in your campaigns. If you check before sending, how the letter is displayed on the computer, then why not do it for mobile versions?
Call by name
Using the customer's name in the letter turns your marketing into a friendship. In addition to using the name in the body of the letter, you can also put it in the email subject.
Redirecting to the desired content on the site
An important part of email marketing is what kind of content you are redirecting to in the newsletters. Links should correspond to the content of the letter and the interests of the client. For example, if you send a promotional newsletter with a 15% discount in your jewelry store, add a personalized link that redirects to the list of jewelry viewed by a particular client earlier.
Send when you need
The study showed that readers open letters from online stores about the same throughout the week. However, readers often go to the site from letters by the weekend. If your company does not work on the weekend, write an interesting or useful article and in the Saturday letter give a link to it. Any useful information in this case will enhance your reputation.
Find your balance in the frequency of newsletters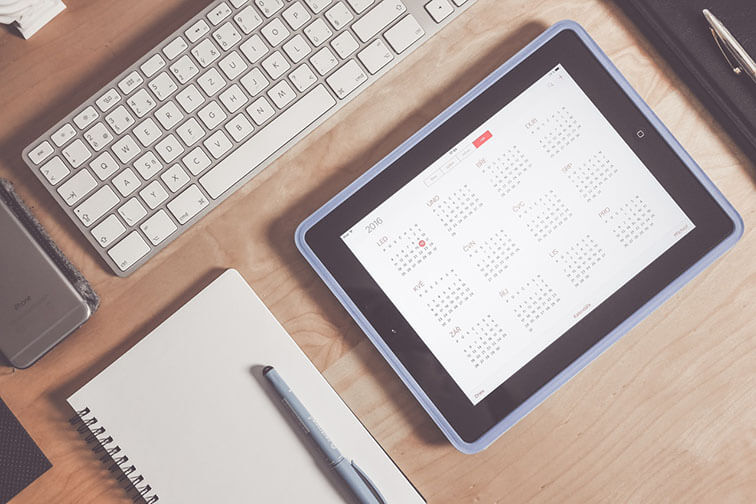 Before deciding how many letters to send – once a day, week, month, answer the question: "What is the purpose of your email newsletter?"
This can be informing (about a new product, stock, and so on), positioning the "expertise" of the company, increasing brand loyalty, increasing the average bill and resale, helping to complete an action on the site, and more. Based on your goal and form the most optimal distribution frequency.
With each new letter, the percentage of discoveries decreases, and the percentage of relevance remains at the same level. According to the study, on average, the fifth letter is opened 20% less. The tenth letter opens an average of 28% fewer subscribers than the first.
But at the same time, the frequency does not change the attitude of a loyal audience. It goes from letters regardless of the number of letters. About 20% of those who open the letter follow the links.
Distinguish between unsubscribing and complaints
Experts concluded that people are more likely to click on "spam" than on unsubscribing. The first for the online store is much worse than the second.
Unsubscribing is a painless procedure that brings valuable information (you will know exactly how many people have unsubscribed from you, you can clarify the reason for them). It does not affect future newsletters.
A spam complaint degrades the reputation of your address and domain. You do not know how many people complained and do not know the reason for this.
Give a sense of urgency
Sometimes, if you want your recipients to take action, you need to let them know that good things do not last long.
In other words, you must convey a sense of urgency. This will help them understand that if they want to capitalize on what you offer, then they must act sooner rather than later.
Because of the sales world, the word "Later" almost always means "No." If potential customers decide to "come back later," you probably lost this sale.
Urgency gives people a reason to buy right now, today, and not put it off until tomorrow.
Enable strong CTA (Call-to-action)
CTA, or your call to action, is what tells your users what to do next. If you want them to communicate with you on social networks, ask the CTA to do this. If you want them to download an e-book, ask them to download it from the CTA. Tell them everything you want them to do in the CTA.
After all, your readers need the right incentive to take the desired action. If you tell them only what they can get, but not how to get it, they probably won't do anything at all.
Geolocation Personalization
If you are opening a new store or restaurant or are planning an event – naturally, this information will be interesting only to those subscribers who live in this particular place or are there at the moment.
If you are organizing concerts or other large-scale events where it is expected that non residents will come, it will be appropriate to add a map indicating the location of the event – this will help tourists and guests of your city or country to reach their destination without much effort. Your hotel guests or conference participants will appreciate this, especially if you also give them additional useful information. For example, tell us about local customs and traditions.
Personalization based on customer actions
Order updates, abandoned baskets, invitations, reminders, confirmations and other types of trigger messages are sent depending on the actions of the client, that is, they themselves are personalization. In this case, you can not only remind customers that they have forgotten something, but also let them know that they can still buy.
Personalized videos
Email embedded video strengthens customer relationships and helps to better present products. And the video in which we congratulate subscribers on the holiday is a personal expression of our wishes and gratitude. It does not even have to offer discounts.