Undoubtedly, a wedding is a very important event for a couple, associated with the most pleasant emotions, feelings and plans for the future. When decided to get married, lovers are in a state of euphoria, and only think about the bright side of the issue. However, as soon as the time comes for planning the wedding and actively preparing for this solemn day, the bride and groom realize how much work they have to do to organize everything for the ceremony that they have been dreaming of.
So that preparation for the wedding does not turn into stress, it is better to start it in advance. Experts recommend starting planning about 12 months before the event.
Having compiled a list of necessary steps, you should as soon as possible start looking for a wedding planner and other contractors – think about a photographer, decorator, florist leading to the wedding.
Thanks to the timely solving of the main tasks, making arrangements with all contractors, choosing the date, place and time of the celebration, you will be able to turn the preparations for the wedding into an exciting and very pleasant adventure for the two of you.
The first thing that any couple needs to decide is how they see their wedding. Rich with a huge number of guests or modest, with the participation of the relatives? Will you get married or arrange on-site registration? Or maybe you want to sign together somewhere on a warm island to the sound of the surf? All these options are strictly individual and depend solely on your wishes, temperament, family traditions, and budget. Only after solving this issue you can move on: choose a venue, format of the wedding and its design. A modest wedding will require a more restrained budget, but a more magnificent one can be remembered for vivid emotions and impressions.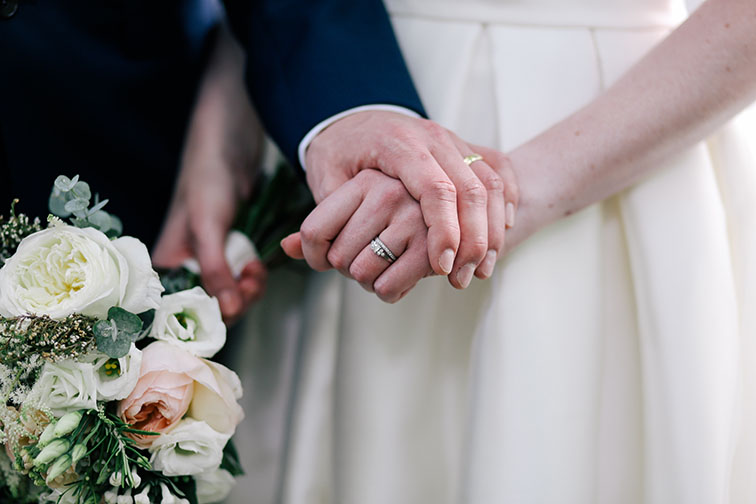 In this article, we identify the booking checklist:
Will there be a church ceremony?
Today, the church ceremony is not mandatory, but if you wish, you can have it on the same day as the marriage is registered at the registry office or at any time after it. This is a sacred sacrament, which implies serious spiritual obligations to the spouse, so you should not choose a wedding just because it is fashionable or because your parents want it. However, if you still decide to get married, then you should consider that there are rules:
At the church ceremony, it is necessary to bring wedding rings, candles, a white rug or towel, icons of the Mother of God and Savior, and red wine. The bride and groom must wear their crosses.
There are certain restrictions on the days when you can have a church ceremony. Therefore, if you are going to get married on the same day as registering a marriage in the registry office, then consider this point in advance and make the booking of the church in advance, as there is a limited amount of ceremony registration in one day. However, as practice shows, the solemn registration of marriage and church ceremony on the same day can be very tiring, so many couples either simply sign and then get married, or get married after some time after registration. Here it is up to you.
Registry in the office or representative will register your marriage at the wedding?
In any case, you need to make an advance booking.
Booking the location
Choosing a venue is not only a registry office or a church but, of course, a restaurant for a banquet. First of all, the place depends on the number of guests – especially if the wedding is large. Next, pay attention to the following points:
Where is the restaurant located (in the city or how far out of town)? Is it convenient to get to it and is there parking nearby? It will be a shame to spend several hours of such an important day for you, standing in traffic jams on the way to the banquet. An exception may be the restaurant at a good hotel, where you can accommodate guests and rent a room for the wedding night. Undoubtedly, it is easier to turn to the help of the organizer, as professionals know exactly how to build the logistics of the day if you want to hold a celebration outside the city.
Interior and atmosphere. For a wedding, it is better to choose spacious, bright rooms, rather than dark, "heavy" ones, with an overloaded interior and details. Another thing if you have a themed wedding – here you can choose the interior in accordance with the format.
Kitchen. No matter how beautiful the restaurant may be, in the first place there should be high-quality and varied dishes. Creating a menu is a separate issue, however, choosing a restaurant, do not be too lazy to visit it in person and try several dishes, including desserts.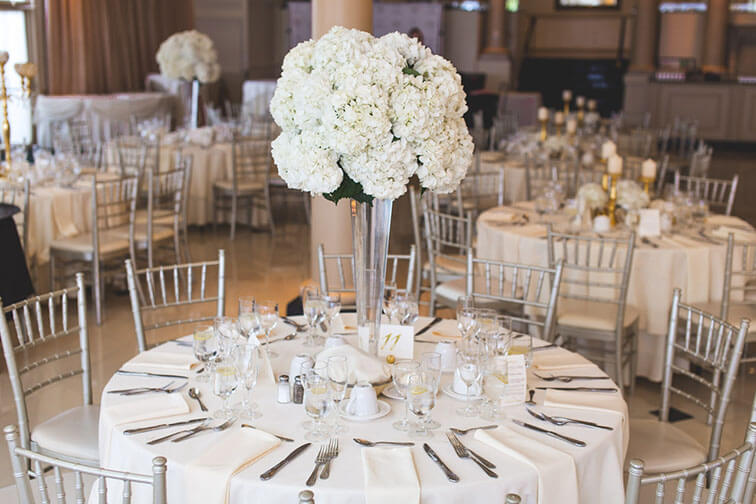 Be sure to read reviews on the Internet and ask for the opinions of friends and acquaintances. There are not many good restaurants suitable for weddings, for sure someone from your friends will be able to share their impressions. At the same time, companies that provide wedding services, as a rule, already have their own accumulated base of restaurants, estates, and country sites. Just remember the best ones are booked in advance.
Book photographer, videographer, makeup artist and of course wedding presenter
Not a single wedding can do without a photo today, even if there is no solemn registration, and the couple just decided to sign it. And on a lush holiday, you can't do without a good photographer! How to find him? The simplest thing is to ask friends for recommendations, see ready-made photos of weddings. By the way, choosing a photographer, look at wedding photographs (if they work in different genres) and ask for a complete selection of one or two weddings. There are no hasty conclusions to be drawn from five separate photographs posted on the Internet. The same goes for video. Good for you if you had the opportunity to observe the work of the operator at a celebration with friends. By the way, if you have chosen a photographer, then perhaps he will advise the operator with whom he works together.
The second specialist on our list is a makeup artist. Yes, to make up yourself or to ask a girlfriend is not the best idea, because it is unlikely that your makeup and hairstyle will withstand the whole wedding day. But your look will be verified not only by the wind and other weather conditions but also by hugs, tears, and kisses. Don't forget that all the defects of makeup and hairstyles will remain on the video and photo. Do not save on your emotions and memories!
The wedding presenter is the third hero of our list. If you want to invite the host to the wedding, then this should be only a professional! And of course, they must be booked in advance.
Invitations
Original invitation cards are the best option for themed weddings or celebrations with an original entertainment program. Such creative invitations can be absolutely anything – photographs, imitations of objects, newspaper clippings or playing cards – and are decorated in any style. The only rule is that a creative invitation should be combined with the general theme and style of the wedding. For a retro celebration, an invitation in the form of a disco ball or a vinyl record is suitable, for a wedding with an emphasis on music and dancing – depicting a musical instrument or a dancing couple. It is better not to overload creative invitations with decor and carefully think through every detail and color scheme.To print, the invitations don't take too much time, but before the wedding, there are many things to do, so it is recommended to book invitations printing in advance.
The Cake
The highlight of the program should be not only beautiful but also tasty, agree? Unfortunately, not always the cake from your picture matches what you get. Therefore, the choice of a pastry chef is as important as a good stylist. We highly recommend using the services of professionals, who have taste and appearance in perfect harmony. Pay special attention to the discussion of cake delivery to the place of celebration. Ideally, the transportation of the cake should be quick and in the refrigerator.
Hotel for guests
Pick up a hotel close to the venue to accommodate the guests. Book in advance the required number of rooms, make a deposit, which you can pick up as soon as the guests arrive and pay for their stay. You can add information about hotel reservations and its approximate cost in the invitation text to make sure the guests are aware of where they are staying and an estimated budget for their accommodation.
Transport
Regarding transport, you need to choose transport for the bride and groom (a chic limousine, a retro car or a comfortable minivan?), As well as transport for invited guests. Here it's better not to count on the fact that the guests have their own cars – everyone wants to relax at the wedding, in addition, it's much easier to arrange guests when everyone goes on the same bus.
Wedding dresses?
Some people prefer to rent wedding dresses instead of purchasing. Choose and order a wedding dress for the bride and a suit for the groom and don't forget the accessories for both of them. Start your search for dresses no earlier than 10 months before the celebration, when the style and location of the wedding are already defined.
The decoration of the venue
Balls, flowers, beautiful fabric upholstery for a wedding – all this is unlikely to be possible for a non-professional, so contact a special agency for help.
Musicians or DJ.
Make a social media and web research when choosing musicians. Usually the ones with the highest number of subscribers are popular and better. Talk to them or their manager and ask to see videos from previous weddings. It is also a very good idea, to get yourself a ticket and visit their live performance, as there are some artists who are not performing well live or sing with phonogram.
What else does the bride need to know? Define a tracklist in advance and give it to a musical group and DJ. Consider your parents favorite songs, songs that cause you special emotions, music for registering a marriage, the exit of the bride and groom and the first dance. If you have a favorite singer or group, or DJ, you will need to book their time, in advance, to make sure they are available.
Stag-party and hen-party
Every girl and boy, before the wedding, dreams of having the last time as they should have fun with friends in the status of. Consequently, stag-party and hen-party are arranged. This is one of the pleasant evenings before a busy wedding day when feelings fade into the background, and entertainment, relaxation and good time come to the fore. Therefore, write down and choose the day when it is better to conduct thematic fun. Usually, such meetings with friends take place a week before the wedding and it is better to book the venue in advance as well.
Beautician
A week before the celebration, select a place in your schedule to go to the beautician. A specialist can advise you what procedures can be done to look the best, as befits a bride. Just do this not in the last days, since facial cleansing, for example, takes some time for the skin to return to normal.