We have all had those long days when you can't just wait to get off work and head home to some much-deserved rest and comfort. You have it all planned – get some takeout dinner, head home, warm bath, put on some Netflix, and 'veg' out in front of the TV. Besides, it is the weekend, and you deserve some pampering after a bustling week, with little rest and so much work.
There is just one detail you left out in your master plan, and it is staring right at you as you open your front door – your home is in an absolute mess! It's been a busy week, so you have left a lot of chores unattended to, and now it has become a severe case.
To make matters worse, you remember you are going to be hosting a family dinner over the weekend, and so you would need to get your house in top shape, and there's no chance you would even be attempting to get all this work done by yourself. What do you do?
Hiring house cleaning services might be an added cost, but in these situations, the advantages far outweigh the cost of the services. With a professional cleaning company, you can be well assured that your house will be given the right facelift in times of emergency, and the great part of it all is that you don't have to lift a finger!
When considering hiring a cleaning service either for apartments or offices, you must decide whether you would hire someone from a cleaning company or an independent cleaner. Aside from the high price list, most people prefer to deal with cleaning companies because of their reliability, accountability, and security.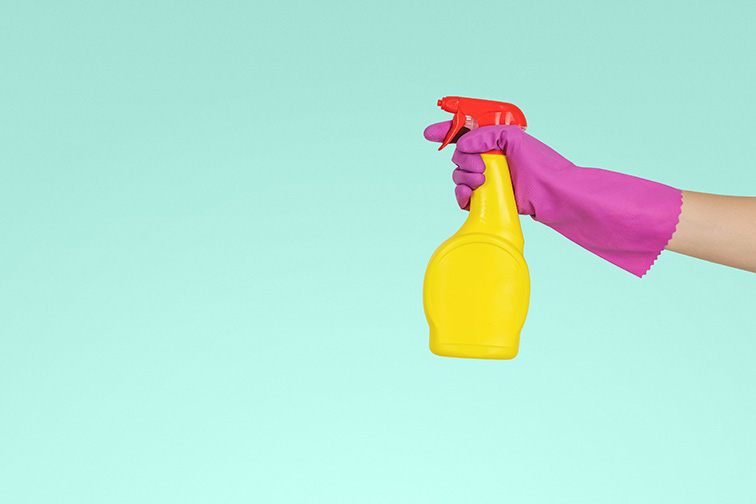 If you are working on a budget and would prefer something cheaper, several websites make it possible for you to locate individual cleaners around you for quick hiring. Before you engage any individual cleaner from any website, make sure you check out the reviews on such a website, so you don't hire wrongly. Also, it is imperative to have a full description of the place you would like to be cleaned as this would make it easier for you to be charged by the cleaning company.
Below we list the top reasons why you should always choose to hire cleaning services for all your cleaning needs.
1. It saves you time
For most people who work for long hours, it would be challenging to find the time to do that general home cleaning to keep your house and equipment in pristine condition. There are also tight places to clean and tough to remove stains that require special attention. This is where a house cleaner comes in and takes the burden off your shoulders. With special techniques and the right cleaning tools, professional cleaners can get your house in top shape in no time. Many cleaning companies operate a 24-hour service and also express cleaning so that you can call in for a cleaner at any time of the day. If your time means a lot to you, then hiring cleaning services is worth every penny!
2. Helps you reduce fatigue and stress
Cleaning is rarely anybody's favorite thing to do, except you are a professional cleaner. Without the right tools and equipment, cleaning can be a very challenging task that can be energy-consuming. Spending hours cleaning when you are tired can have far-reaching consequences on your health, so it is in your best interest to leave the cleaning to the experts.
A professional cleaner knows valuable tricks and tips that not only saves time but require less energy to get the job done. These tricks enable them to be able to clean your home in less time than if you were to do it yourself. So while your cleaner is at work, you can spend your weekend getting that much-needed rest.
3. Keep your home in pristine condition
With the right cleaning company, you can have a cleaning arrangement that runs bi-weekly or monthly. Having this sort of agreement would help keep your home in top shape while coming at no stress to you. This sort of arrangement is specially designed for a residential space, but for offices, it would be better to have a daily or weekly schedule due to the rush of activities. Having this type of arrangement ensures that your home or office never falls into a deplorable state.
4. Makes your living space healthy and Allergy-free
Regular professional cleaning of your home and offices keeps it healthy and safe. Dust is a common allergen that affects both young and adults. It irritates the eyes, nose, and throat, but these effects can be effectively tackled through regular cleaning.
It can be almost impossible to dedicate time to keep the dust away when you have a hectic working schedule. A cleaner who comes in weekly or bi-weekly can help you keep your homes clean and healthy at all times. You should spend the money keeping your home cleaner than in the hospitals treating an allergic reaction.
5. Impress your guests
Hiring a professional cleaning service to prepare for special occasions can help you turn on the style and impress guests. Also, having a regular cleaning program with a professional cleaning service enables you to avoid any embarrassment when you have surprise visits from family or friends.
Now you have seen all the benefits you can enjoy from hiring a professional to clean your home. You must have an idea of how much it will cost you to do regular cleaning of your home.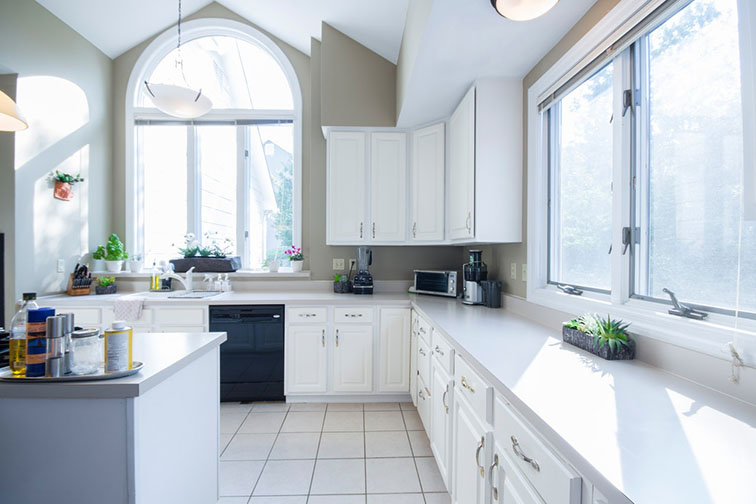 How Cleaning Services Charge
Several factors determine the rate that is charged by cleaning companies for cleaning your home. The average hourly rate charged for house cleaning services is between $25-50 per hour, and this may rise over 490 per hour depending on a number of factors like the cleaning to be done and demand in that area.
Below are some factors that will most likely influence your house cleaning prices.
The type of cleaning to be done; whether standard cleaning or deep cleaning.
The state of your house or office – the dirtier the house, the more cleaning that will be required and the higher the price.
Location of your home or office – the further the distance the cleaner has to travel to get to your home, the higher the cost. That is why it is crucial to hire a cleaning service closer to you.
The size of the place to be cleaned – this is another critical factor for knowing how house cleaning services charge. House cleaning rates are regularly determined by either square footage or by using the number of bedrooms and bathrooms in the home.
Demand in your area – the demand in your area also influences the price charged by cleaning services. For example, how house cleaning services in New York charge will be higher than a place like Oklahoma, due to the high demand in New York.
Frequency of Cleaning – the more you clean, the less you are charged by the cleaning companies because the house will require less cleaning with subsequent visits.
Experience and reputation – cleaning companies who have a long-standing reputation tend to charge a premium for their cleaning services.
It is very important to be able to locate the professional cleaning service that best suits your needs, and that is in proximity to your home or office, to aid more efficient service delivery. Today the services provided by cleaning companies are becoming more necessary for businesses and homes all over the world due to the benefits their services offer to clients. The high demand for professional cleaners is also influenced by the busy working schedules of individuals and also as a result of more people spend hours in the workplace and, as such, do not have the time or energy to do the house cleaning by themselves.
Recent statistics have shown that the professional cleaning business is rapidly growing across the world, and more people are recognizing the benefits of hiring professional cleaning services.
According to statistics gotten from the Allied Market Research, the global cleaning services industry is projected to reach 74 billion dollars by 2022. The report also indicates that the market will grow at a rate of 6.6% every year from 2016 to 2022.
Below we look at the impact and growth of house cleaning services in top-notch cities and countries around the world.
How many cleaning companies in Australia
Today the cleaning industry business in Australia is worth a whopping $12 billion, and the industry is rapidly growing due to the influx of new cleaning companies. There are currently over 30,000 commercial cleaning companies in Australia. These businesses also provide employment to about 157,864 people, and it has been forecasted that the cleaning industry will be a key employer of labor in Australia in the coming years.
How many cleaning companies in Dubai
Dubai is one of the greatest tourist cities in the world, and as a result, there is a steady flow of people in and out of the city. Due to its status as one of the top tourist cities, there is a growing demand for professional cleaning services for the different hotels, stores, and rental apartments in the city. There are several cleaning companies in Dubai. Still, statistics have shown that due to more properties being developed in key commercial areas, the demand for the services of cleaning companies in Dubai will significantly increase. The market is a growing market and is an excellent choice for anyone looking to go into the cleaning business.
How many cleaning companies in London
London is one of the biggest and busiest cities in the world, with a very vibrant cleaning industry. Some of the best cleaning companies can be found in London, and they provide a range of services to their customers. There are thousands of cleaning businesses in London, and new cleaning companies emerge every day to give competition to the already existing companies.
How many cleaning companies in Qatar
The commercial cleaning industry in Qatar is rapidly growing and therefore provides an excellent venture for newcomers who are looking to invest in the business. There are several commercial cleaning services in Qatar that provide a wide range of services. The number of companies continues to grow every day, and this makes it difficult to know the exact amount of cleaning companies present in Qatar.
How many cleaning companies in the UK
The United Kingdom has a thriving cleaning industry, which is also very competitive. There are over 32,000 cleaning companies in the UK, and the industry is estimated to be worth over £5.6 billion.
The importance of the cleaning industry is further shown in the fact that cleaning companies employ over 450,000 people. Furthermore, the cleaning market is rarely affected by an economic downturn, as it is seen as a necessity. This makes it a very viable business, and this is why more companies are being introduced into the market consistently.
How many cleaning services in the USA
The United States has the most significant cleaning industry in the world, with over 3.24 million people employed by companies that provide cleaning services. In 2015, it was estimated that there are over 875,000 cleaning companies in America, and the value of the industry was pegged at an incredible $51 billion. It is estimated that the industry will continue to grow at a rate of 6% annually from 2015 to 2020.
The cleaning industry is vital to any modern society because the busier people get with work, the more they will need the services of professional cleaners. This is why the business is experiencing rapid growth and patronage in major cities all over the world. The value of the industry in the United States ($51 billion), shows how much cleaning services make yearly and how often cleaning services get jobs not just in the United States but also around the world.