We track requests for new capabilities and keep working on the new functionality so that you can get more with Bookly every day!
In today's update, we release new features that meet the most popular requirements and help you manage your booking system easier and more effectively.
Check out the functionality included in the Bookly PRO version 5.4.
Set up categories and services for every booking form
Now when you set up the look of the Services form, you can choose which categories and services you wish to display to your clients. This way, you can create service-specific forms that you will use on separate web pages.
In the Appearance section > Services form > Categories step, click on the area with the category title. In the Categories list on the right, choose Custom. Then select which categories you'd like to make viewable for your customers.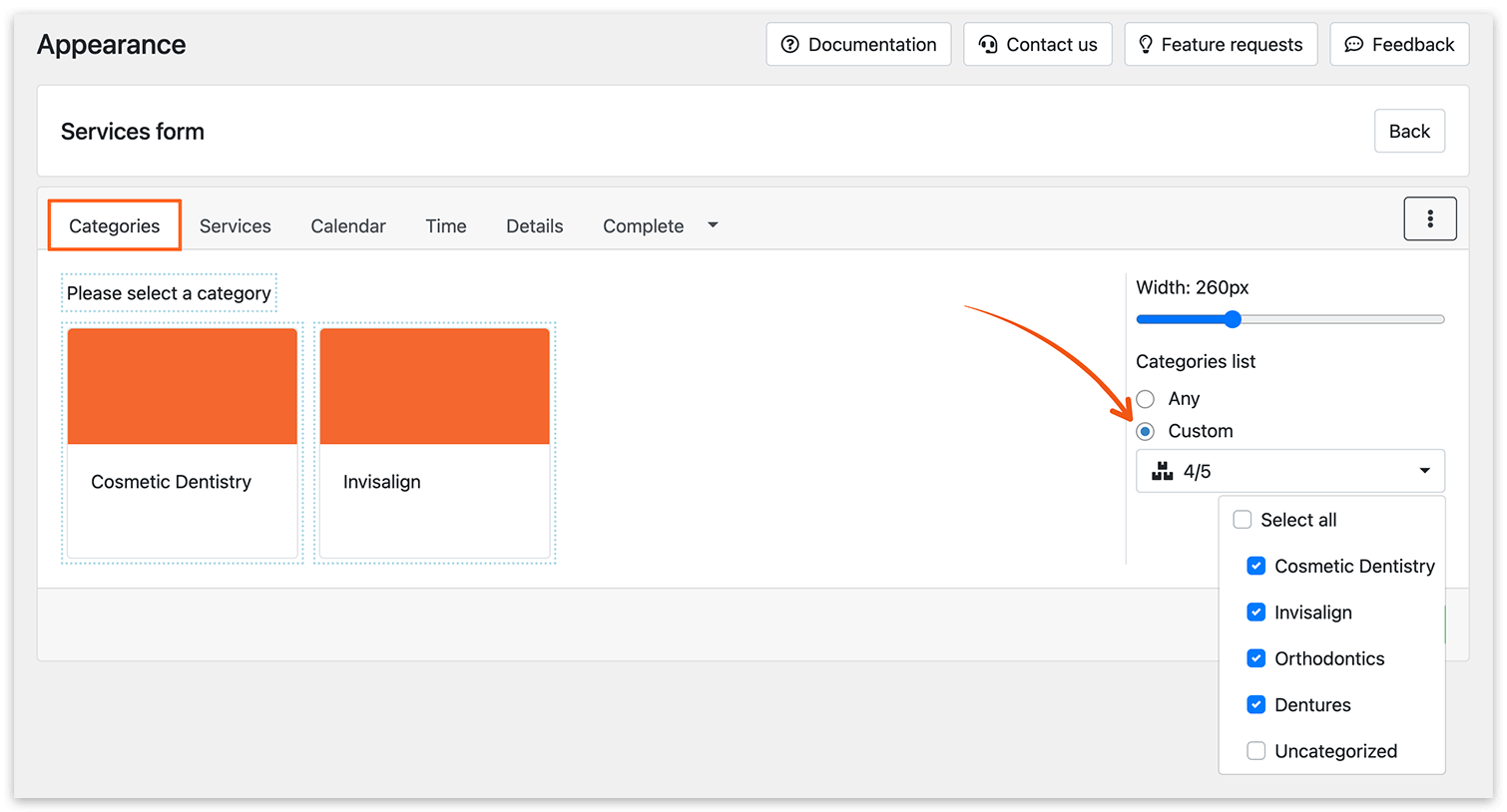 The same settings are available on the Services step.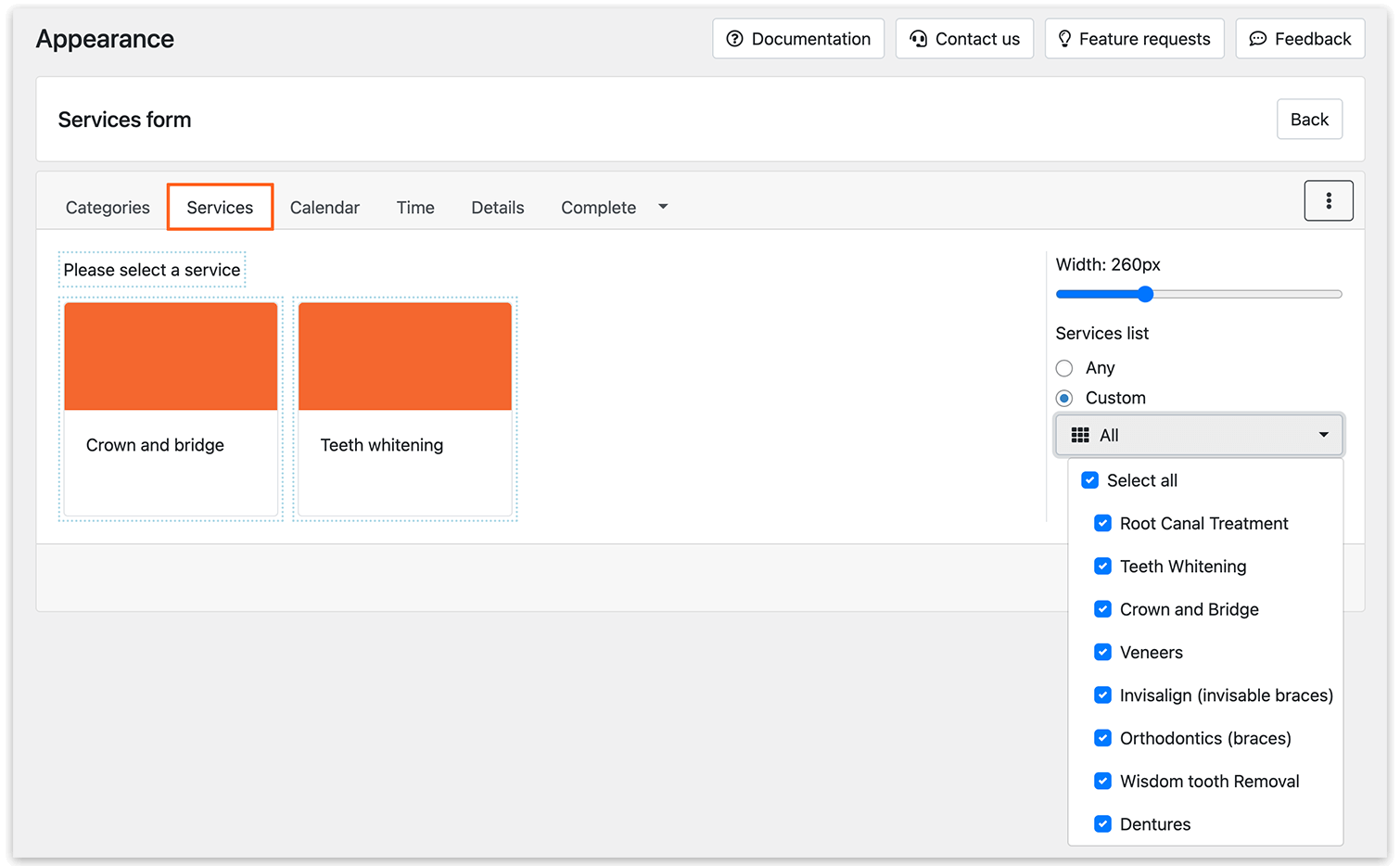 If you'd like to make a form where you can sell a single service, you can hide the categories and services steps (click Settings in the upper right corner) and then define one service in the Custom drop-down, as described above.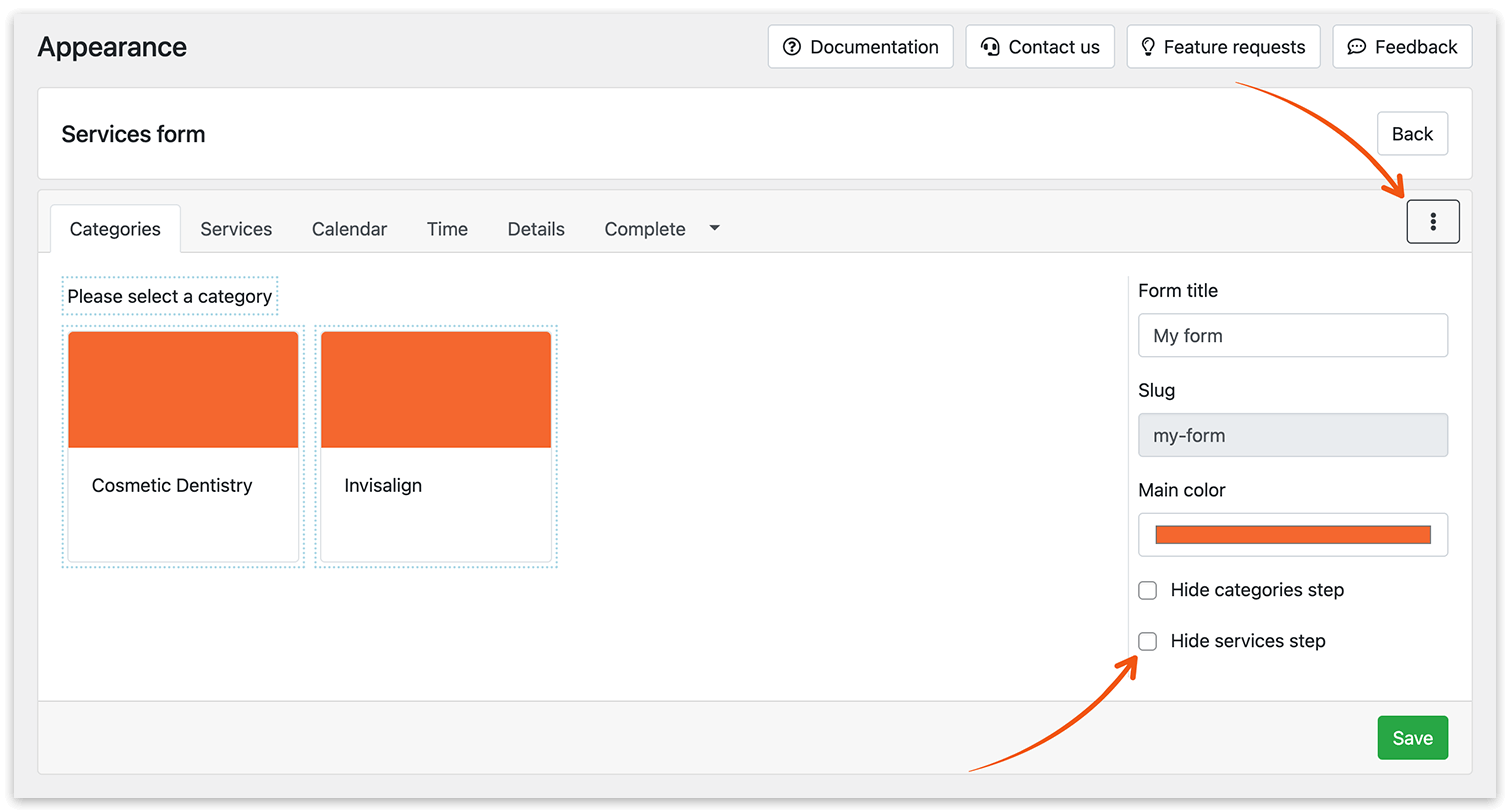 Customize appearance of Cancellation form
In Bookly PRO v5.3, we released the new Appearance section that allows you to create custom designs of your forms.
Now you can set up the design of the cancellation form as you wish. In the Appearance section, click Cancellation form > Add new form.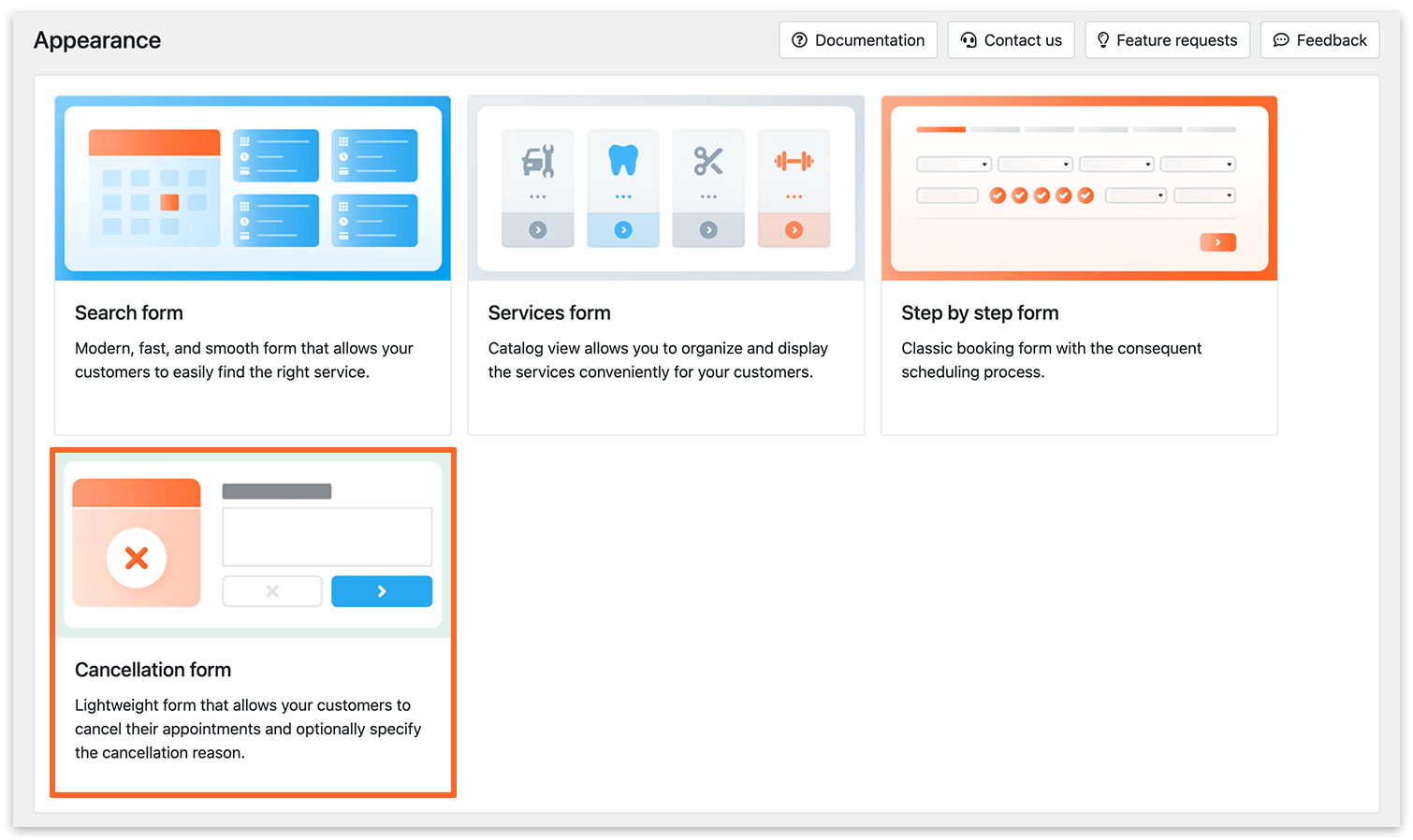 To rename the fields and edit texts, click on the desired area and update a pre-defined template on the right side.



You can enable a cancellation reason input box, select the color, change the slug of the form, and use your custom CSS.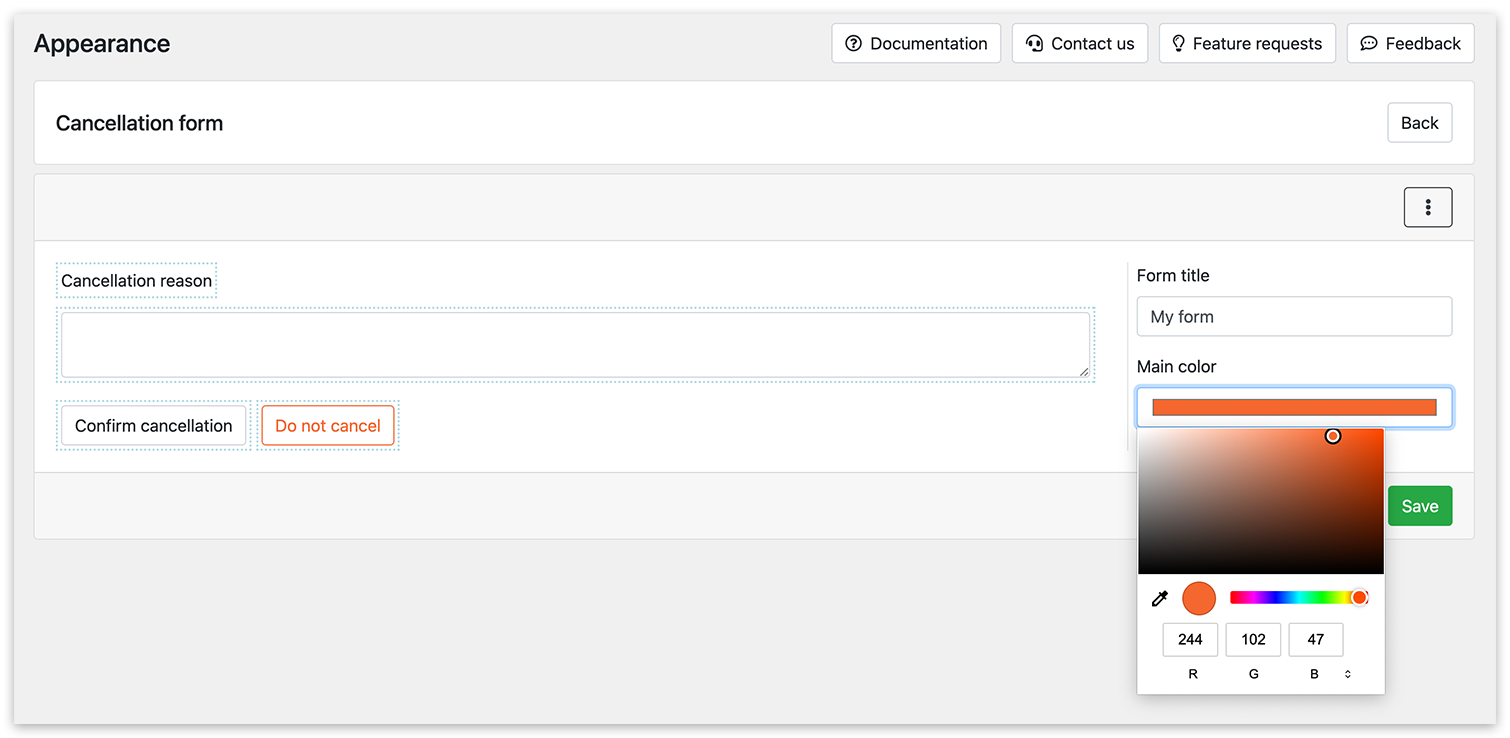 Find out more about the cancellation process for your clients in Bookly PRO here.
Hide times input for recurring appointments
If you use Bookly Recurring Appointments (Add-on), you can now disable the "how many times" field on the Repeat step. Your clients will only have the option to specify the date until which they want to repeat an appointment and the repeat interval.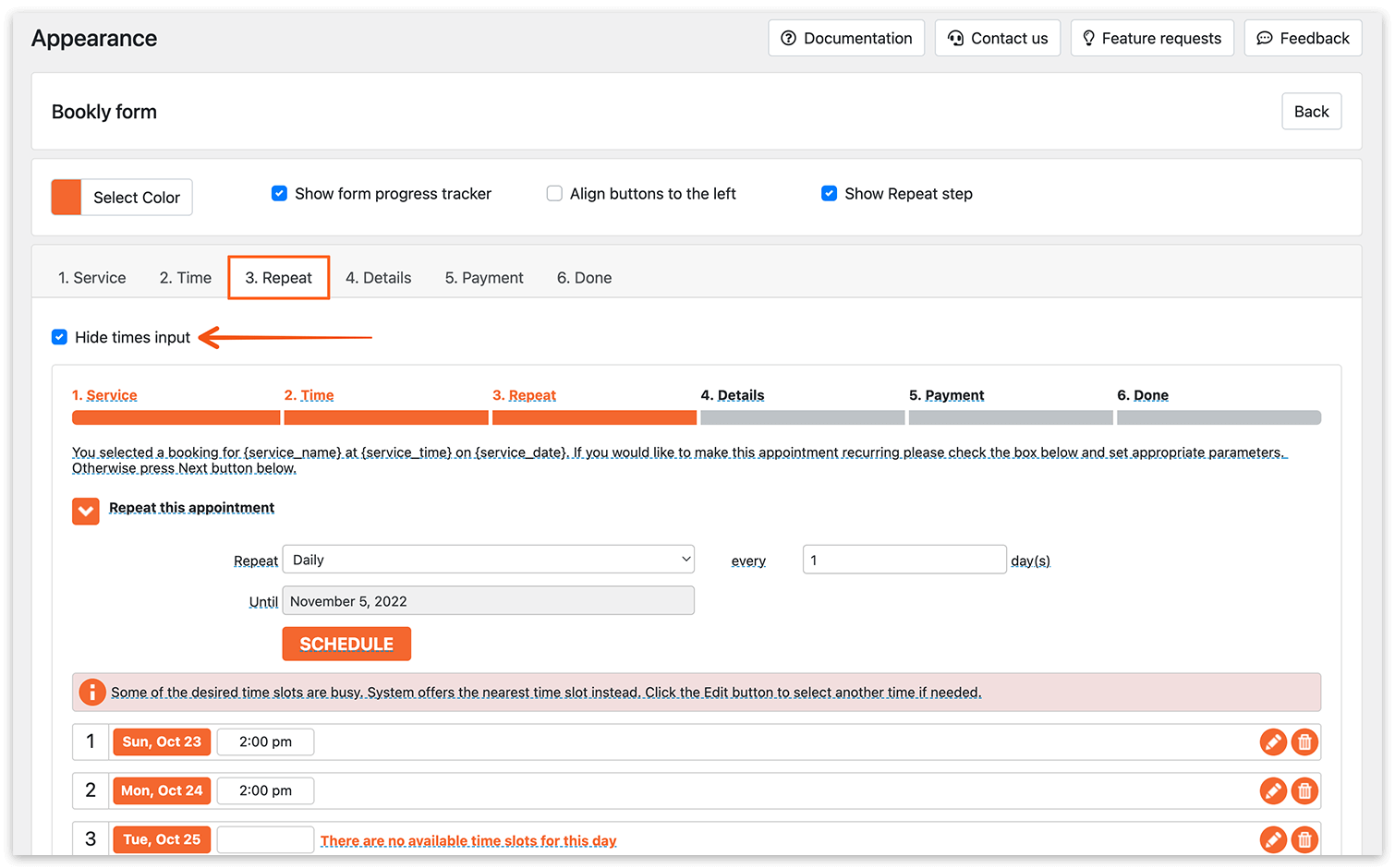 You can see a full list of the changes and bug fixes in our changelog.
Make sure to update Bookly core (free) plugin together with Bookly Pro (Add-on) and other Bookly items.
We have already started to work on the next release for you, and in the meantime, we'd love to hear your feedback because meeting your expectations is important to us!
If you enjoy Bookly continued updates, please rate us 5 stars on WordPress or CodeCanyon.