At Bookly, we strive to ensure a smooth and seamless user experience. That's why we regularly make updates to implement highly requested features and enhance the functionality of our products.
Today's update includes several popular feature requests that will upgrade the booking system on your website.
Here are the new features and improvements included in Bookly PRO version 6.0.
Show only first available time slot for every day
You can customize the way Bookly displays available time slots to your clients. By enabling the Show only the first timeslot in each day option, all available time slots for a staff member will be hidden except for the first nearest free time in their schedule every day. This feature will reduce unwanted gaps between appointments and will help you optimize your Bookly calendar schedule.


Go to the Appearance section in Bookly, select the Step by step booking form, switch to the Time tab, and check the box next to the Show only the first timeslot in each day option.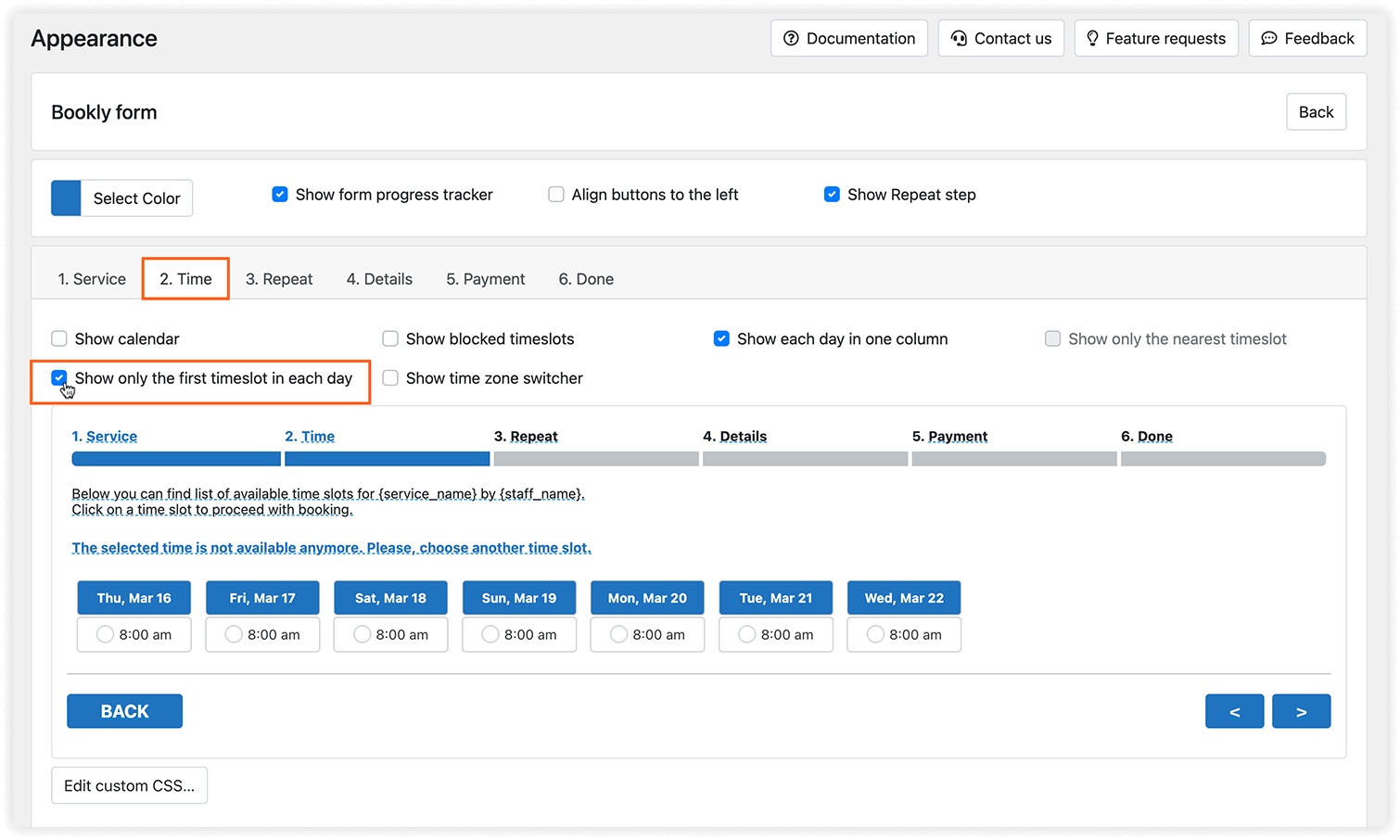 We have also included this feature in our new modern booking forms. In the Search, Services, or Staff forms, clients select a date for their visit first, so the closest available time will be displayed to them in a popup window after they choose their preferred service and staff member.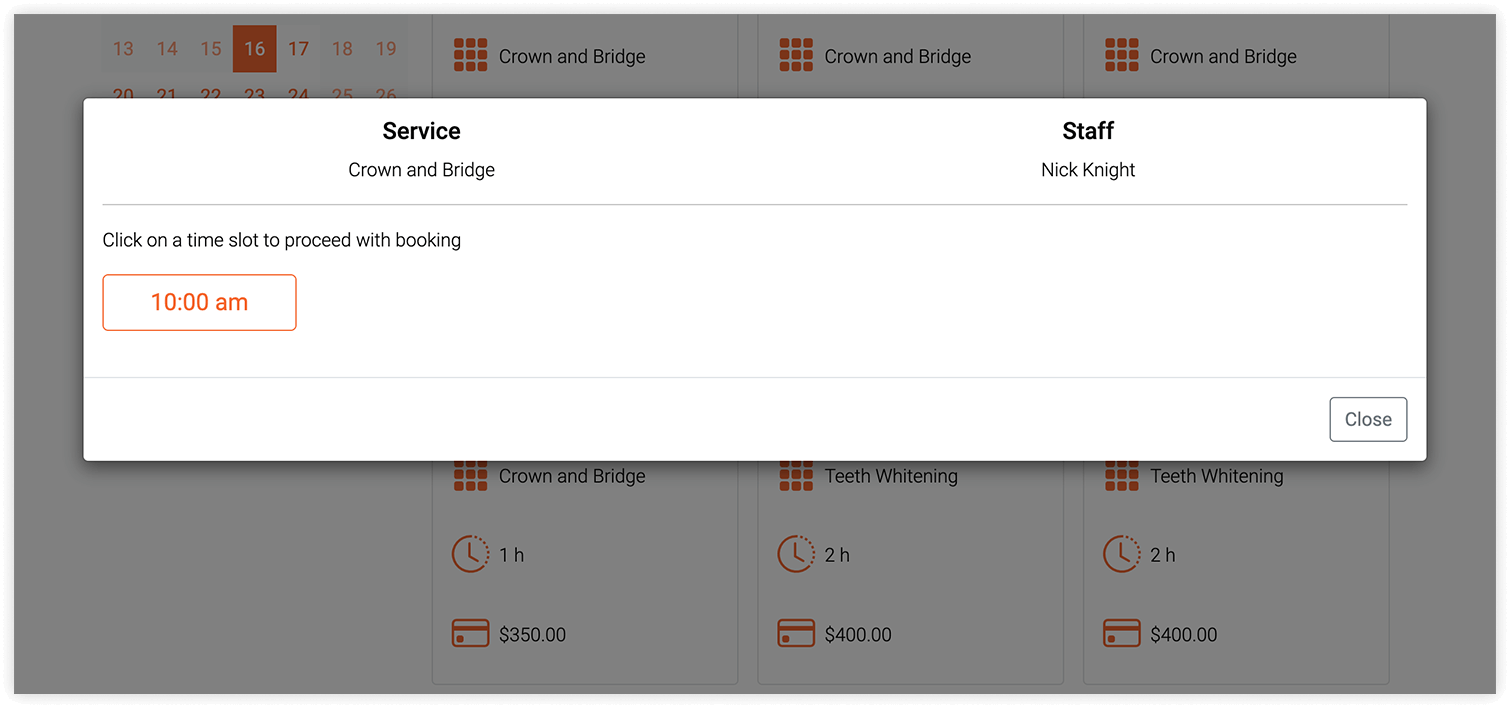 Go to the Appearance section in Bookly, select one of the new booking forms, switch to the Time tab, and tick the Show only first available timeslot option on the right.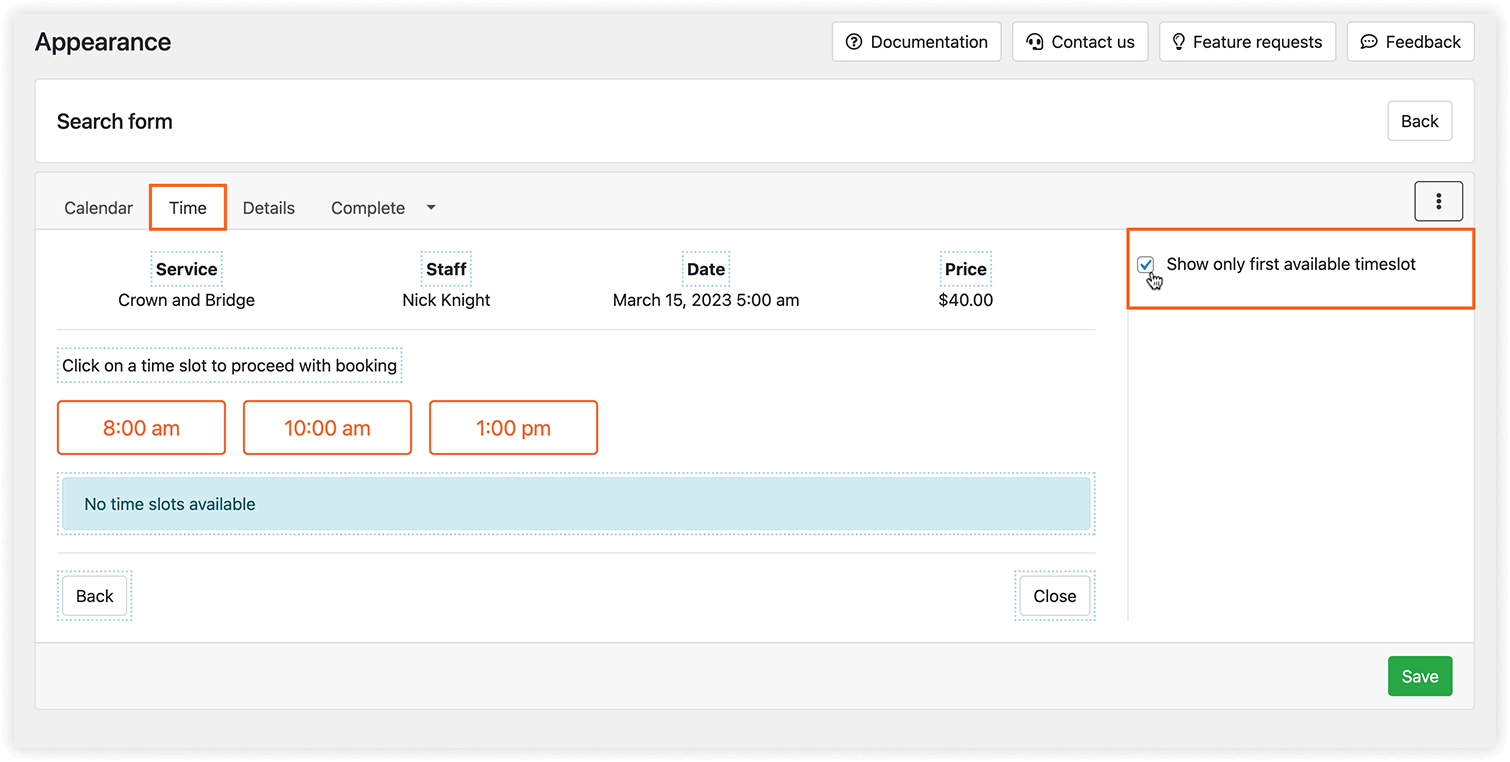 Edit manual adjustments in the payment details
This feature allows you to correct payment records in Bookly if necessary. Now you can modify and even delete any changes or misprints if necessary.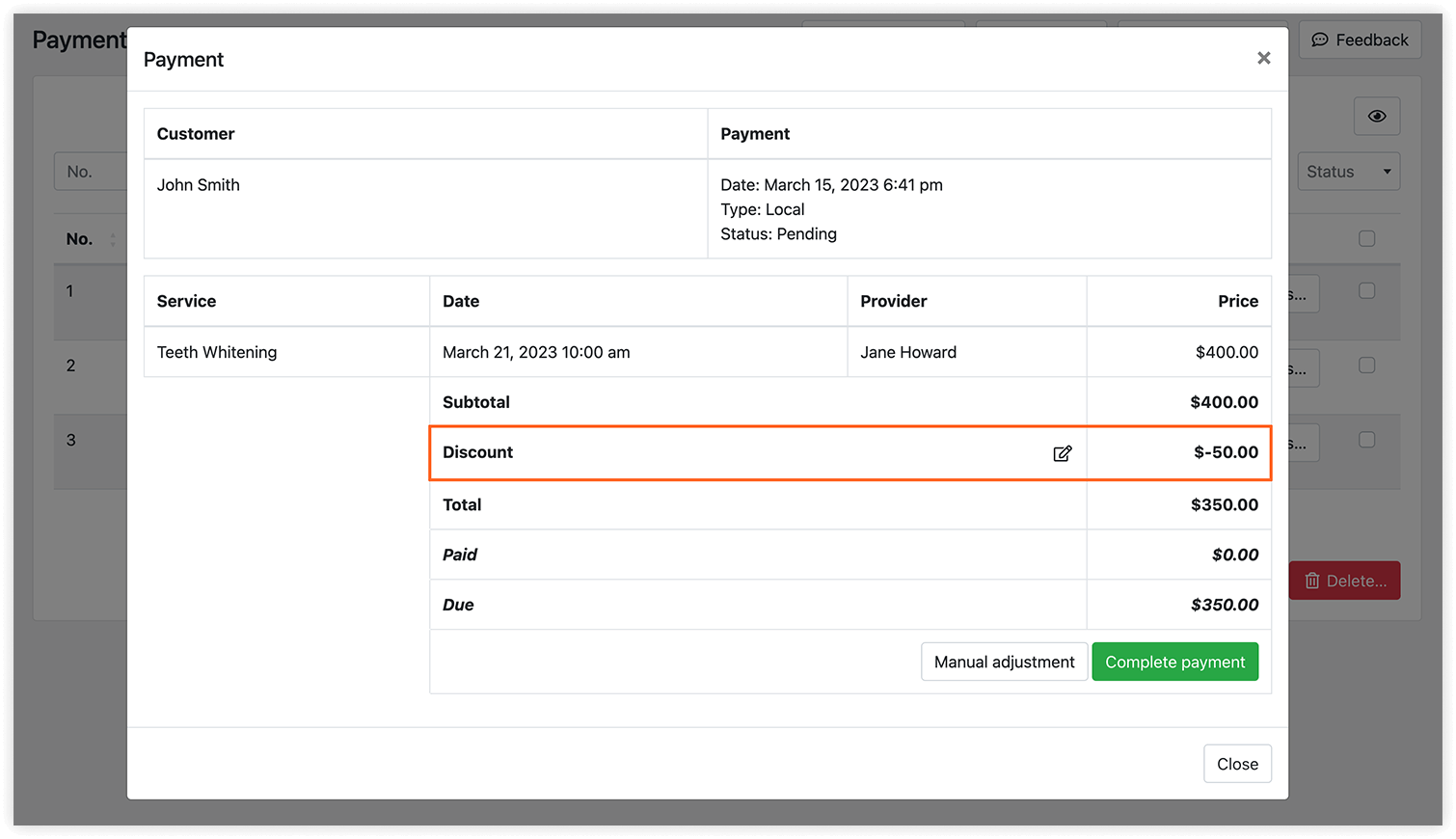 Also, you can display manual adjustments in your invoices. Enable this option in Settings > Invoices.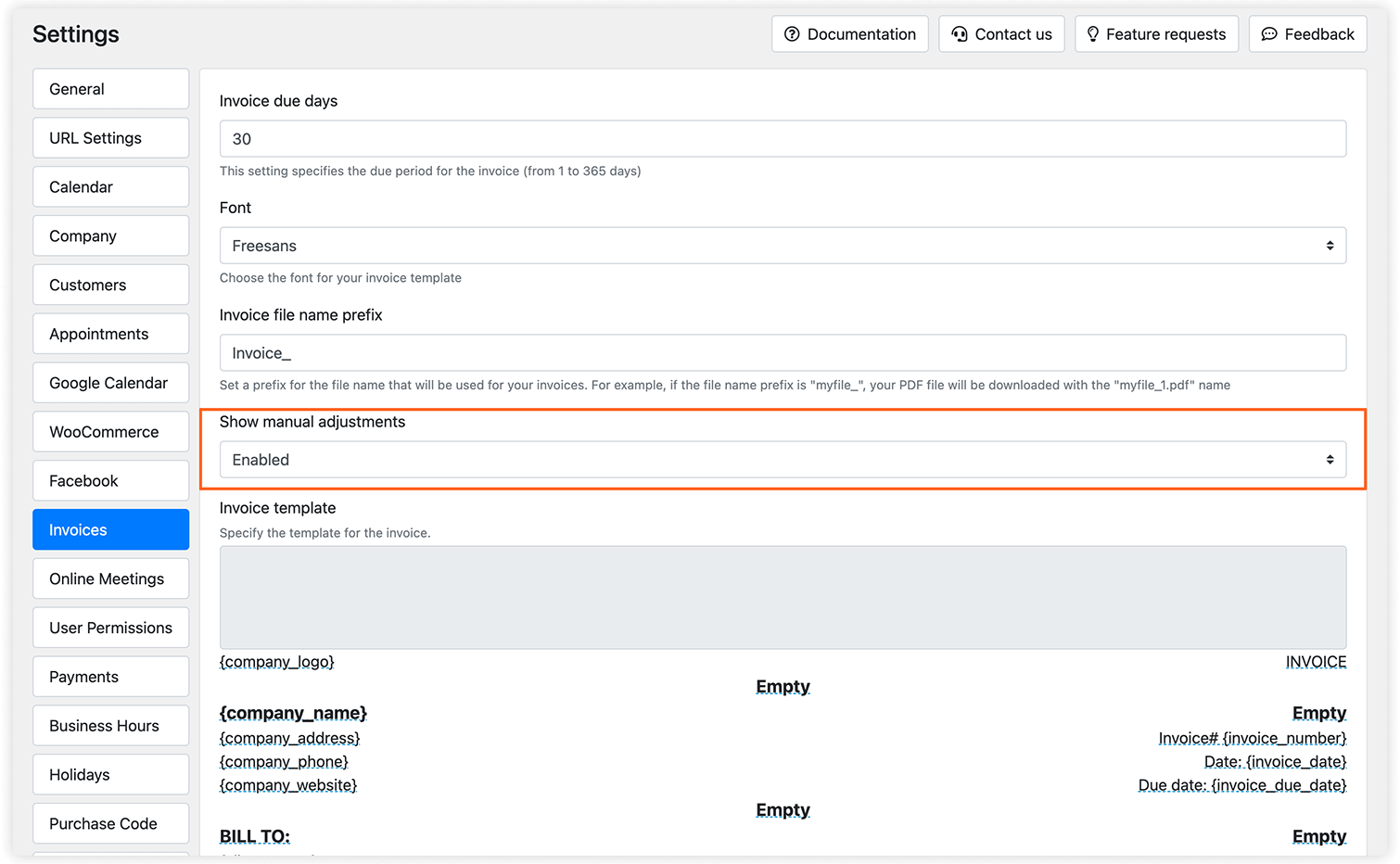 Customer address fields in the new modern forms
We are constantly improving the new Bookly booking forms to ensure compatibility with all Bookly items. In this update, we have added the ability to display address fields at the Details step in the modern forms.
Enable the Show Address option when you customize the appearance of your form and select which fields should be visible to your clients on the front end.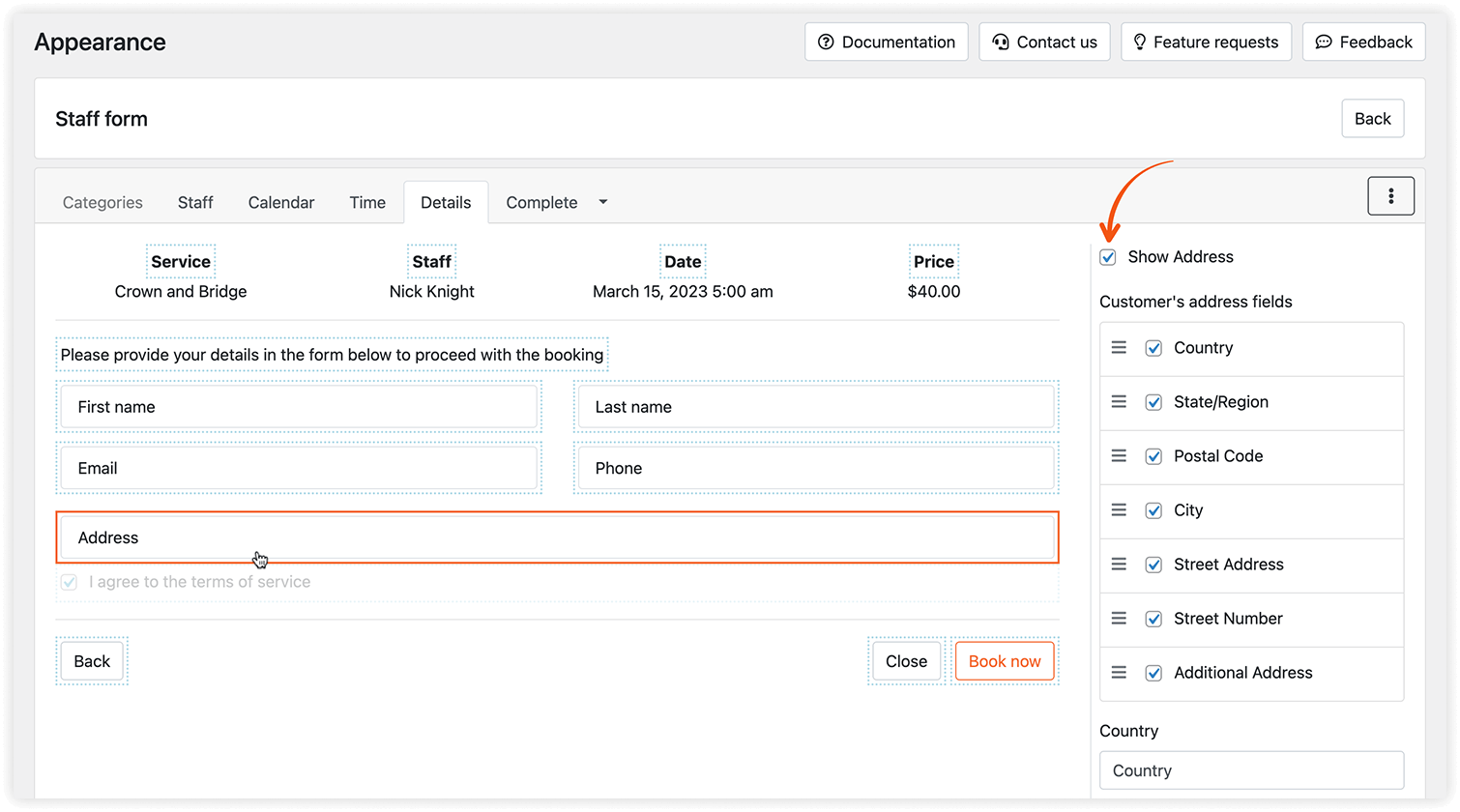 PayPal Payments and Waiting List in the modern Bookly booking forms
We enhance the Search, Services, and Staff booking forms in each release, and this time we have made the Bookly PayPal Payments Standard (Add-on) and the Bookly Waiting List (Add-on) compatible with these forms. This means you can now benefit from the secure checkout and waiting list feature in all Bookly booking forms.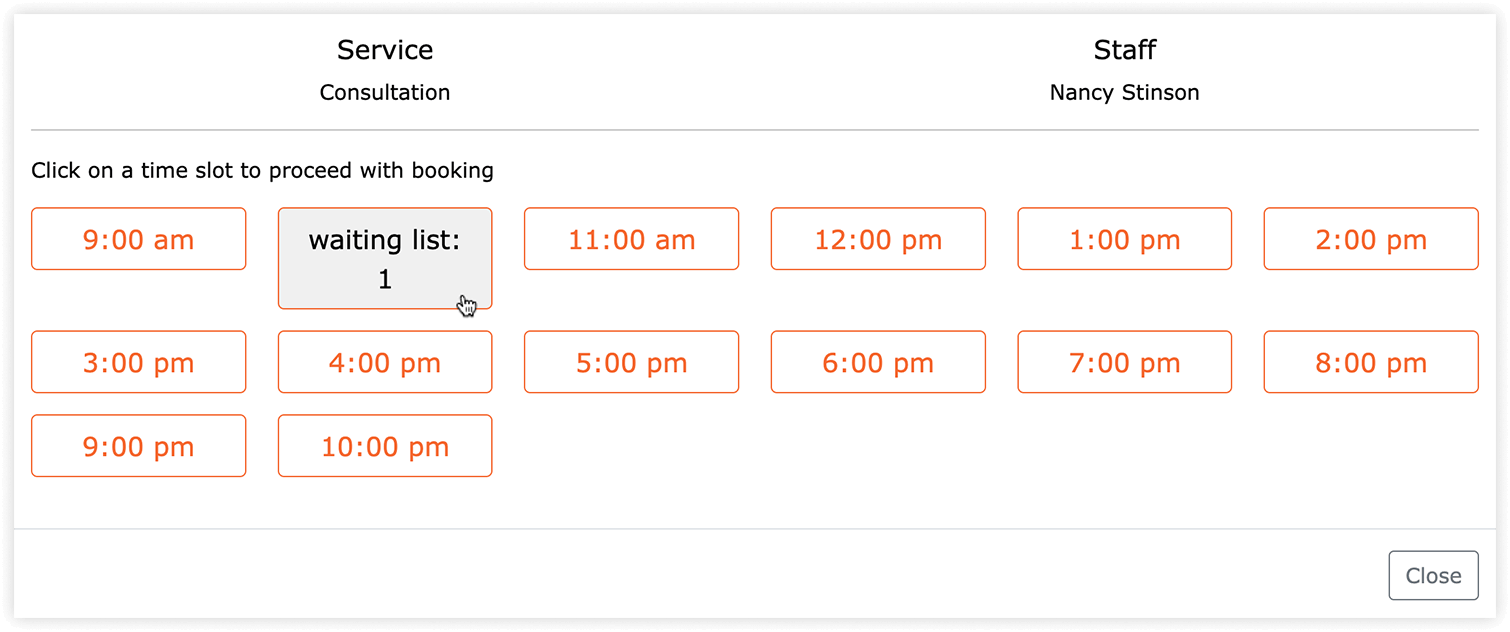 Test your voice notification template
If you use the voice notifications feature, now you can make a test call to any number by clicking on the Test voice notifications button at the bottom of the page.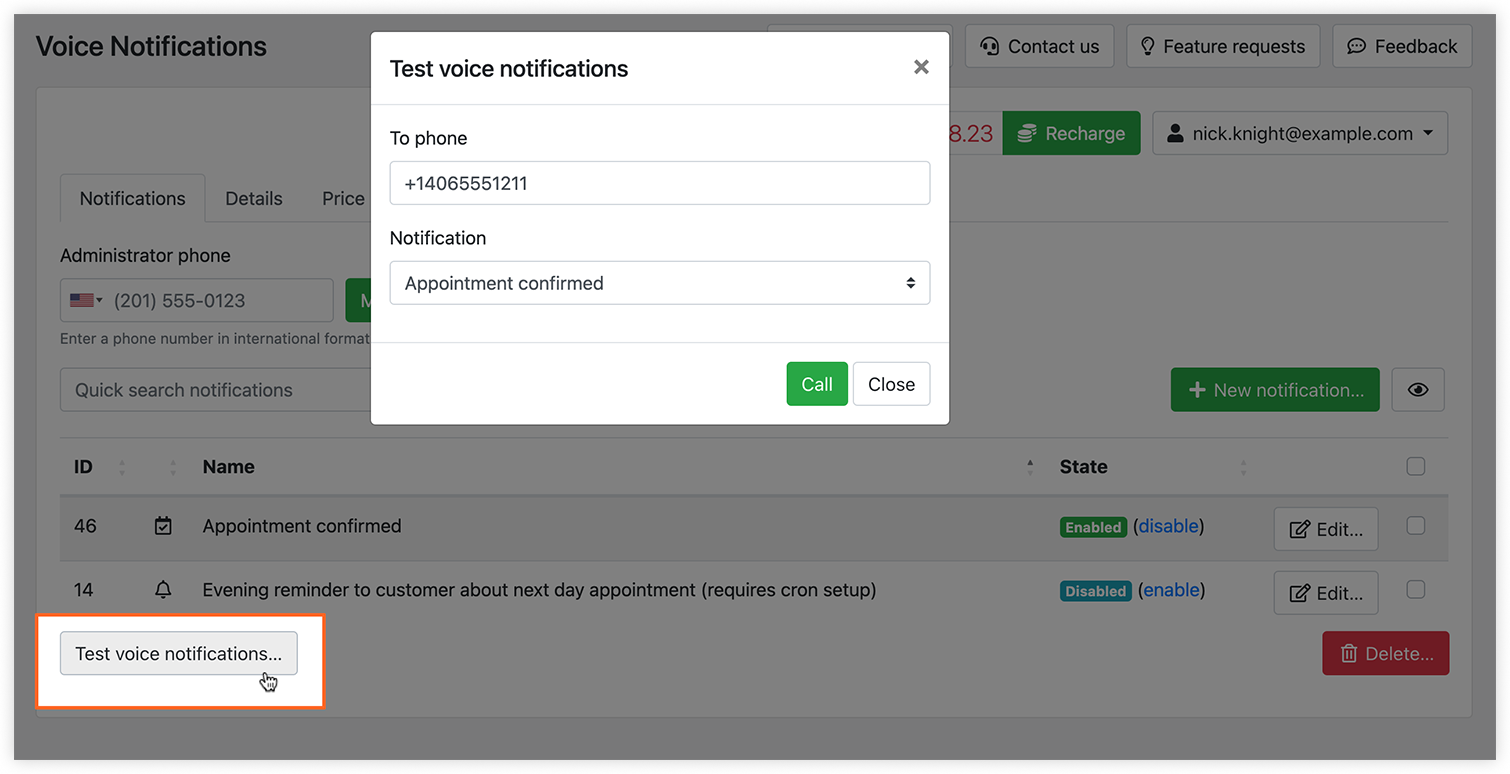 You can see a complete list of the changes and bug fixes in our changelog.
Make sure to update Bookly core (free) plugin together with Bookly Pro (Add-on) and other Bookly items.
As usual, we love hearing your feedback because meeting your expectations is important to us!
We hope you enjoy continued updates in Bookly and will be grateful if you rate us 5 stars on WordPress or CodeCanyon.