A busy hairdressing salon can be a challenging environment to manage. You have appointments to take, a service to deliver and hairdressers to organize. And that is on top of all other administrative tasks that come with running a business.
Bringing in online booking system is one way to take control of that environment. Enabling clients to schedule an appointment online and automatically synchronize with your employees' schedules can relieve a huge logistical burden.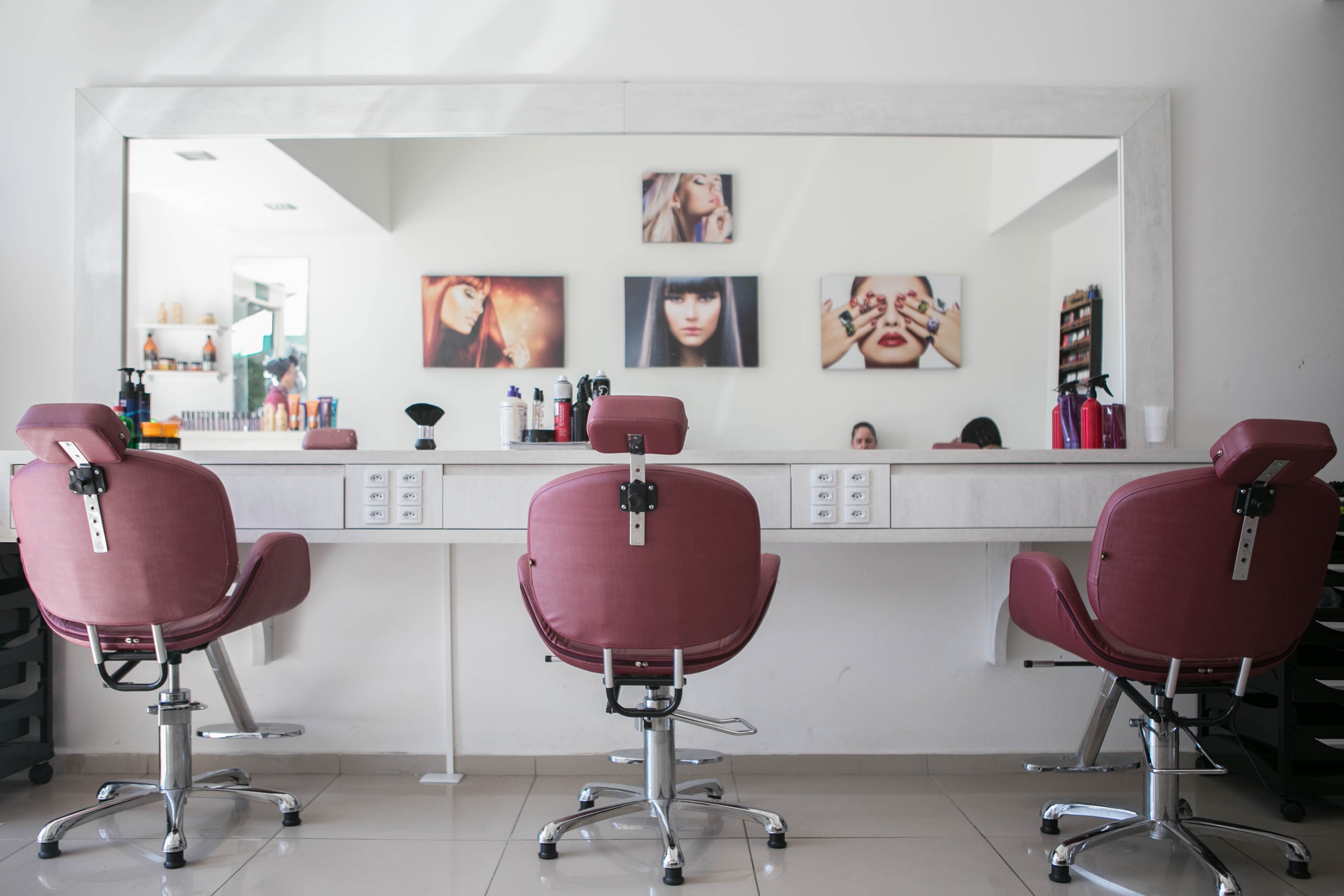 So why don't more hairdressing salons integrate an online reservation system? One of the most common reasons is that it is perceived as too technically challenging. And the truth is that many online booking systems do require significant technical knowledge to setup and run – but not all.
Here we will look at why integrating an online booking system can be a game changer for how you manage your hairdressing salon. We will also show why setting up this system doesn't need to be difficult.
The benefits of an online booking system for hairdressing salons
The core benefits of adding an online booking system are as follows:
Reduced phone calls and emails
Taking calls and answering emails is inefficient. If someone emails to make a hairdressing appointment, and the slot that they want is unavailable, you may need to correspond several times in order to find a suitable date and time. If the customer calls in, then either one of the hairdressers will need to answer the call, or you will need to have a full-time front of desk person. Having an online booking system avoids this problem. Instead, the customer can book their hairdressing appointment whenever they like.
Fewer missed appointments
Missed appointments create two problems for a hairdressing salon. First, there is the lost revenue from the appointment that was missed. Secondly, the hairdresser that was going to work that appointment slot may now be idle. With Bookly you can help to reduce those missed appointments through SMS and email notifications. You can schedule automated notifications which will be sent to the client to remind them about their upcoming hairdressing appointment. You can even send them a notification at a set period after their hairdressing appointment to encourage them to come in for a follow-up. Timed correctly this can be sent around the time that a customer is noticing that they are likely to need another haircut.
Take payments
Taking payments during the booking process is often more convenient for the customer and helps to improve your hairdressing salons cash flow. Having locked in this payment also ensures that the customer won't miss their appointment. You can encourage customers to make payment during the booking process by offering them a discount for doing so.
Provide clients with appointment details
Customers may forget the time and date that they have made their appointment for. This means that they either have to call or email the salon in order to get the details. Bookly lets you avoid this by providing each customer with their own unique login details where they can access details of their appointment.
Manage employees schedules
When an appointment is taken, there needs to be a hairdresser who will be available in order to provide the service. Bookly enables you to enter your employees' availability into the calendar. A customer will only be able to make an appointment when a hairdresser is available. Customers often want to have the same hairdresser each time that they come in. You can let customers know when specific hairdressers are available. When an appointment has been made the hairdresser who is assigned, will be notified with the details and it will be added to their calendar.
How to setup an online booking system for your hairdressing salon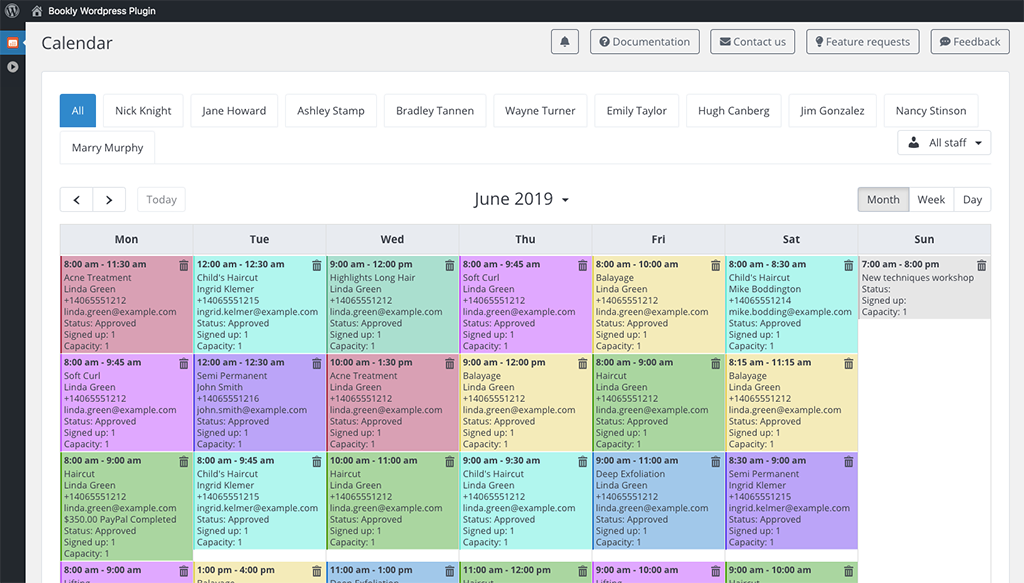 The technical barrier to setting up an online booking system is smaller than ever before. In order to use Bookly you will need to be using the WordPress CMS as the base of your website. WordPress is the world's most popular CMS and so there is a good chance that your salon website already uses it. If you don't currently use WordPress, consider switching to it.
The next step is to install the Bookly plugin. You can find step by step instructions for where to get the Bookly plugin and how to add it to your WordPress website here. Once added to your website, you need to select the services you want to offer, add in your staffs' schedules and customize your form. The whole process takes about ten to fifteen minutes and doesn't require any technical knowledge.
Online booking systems are perfect for a hairdressing salon. Clients love them because it makes it faster and easier to book an appointment with the hairdresser that they want. Employees' schedules are easier to manage because appointments are automatically added to their calendar. And for the owner it reduces the cost and time required to take appointments.