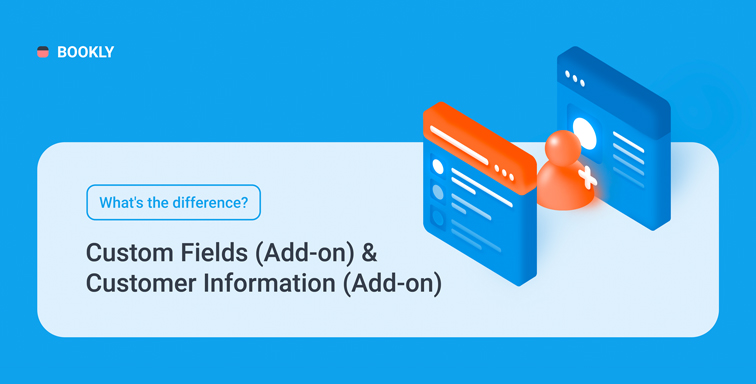 What's the difference between Custom Fields (Add-on) & Customer Information (Add-on)
Add-ons for Bookly have been created to add more advanced functionality to the default configuration of your Bookly PRO. If you have doubts about which extension is best for you, here's a quick overview of the Custom Fields (Add-on) and Customer Information (Add-on) for Bookly.
Bookly Custom Fields (Add-on)
This add-on allows you to create different types of custom questions that the clients would need to fill out before the booking confirmation. You can make the fields required or optional, and bind them to the specific services only.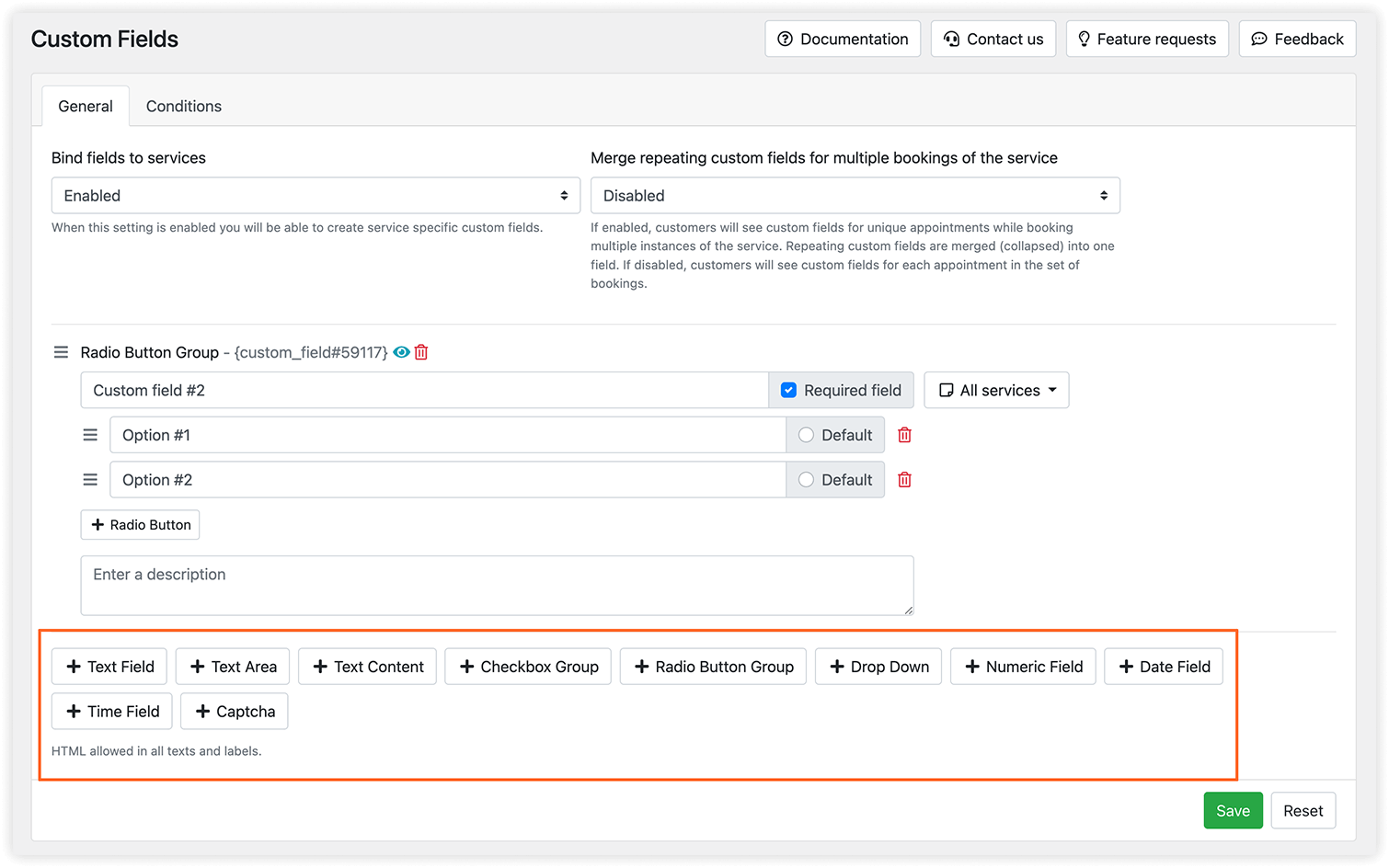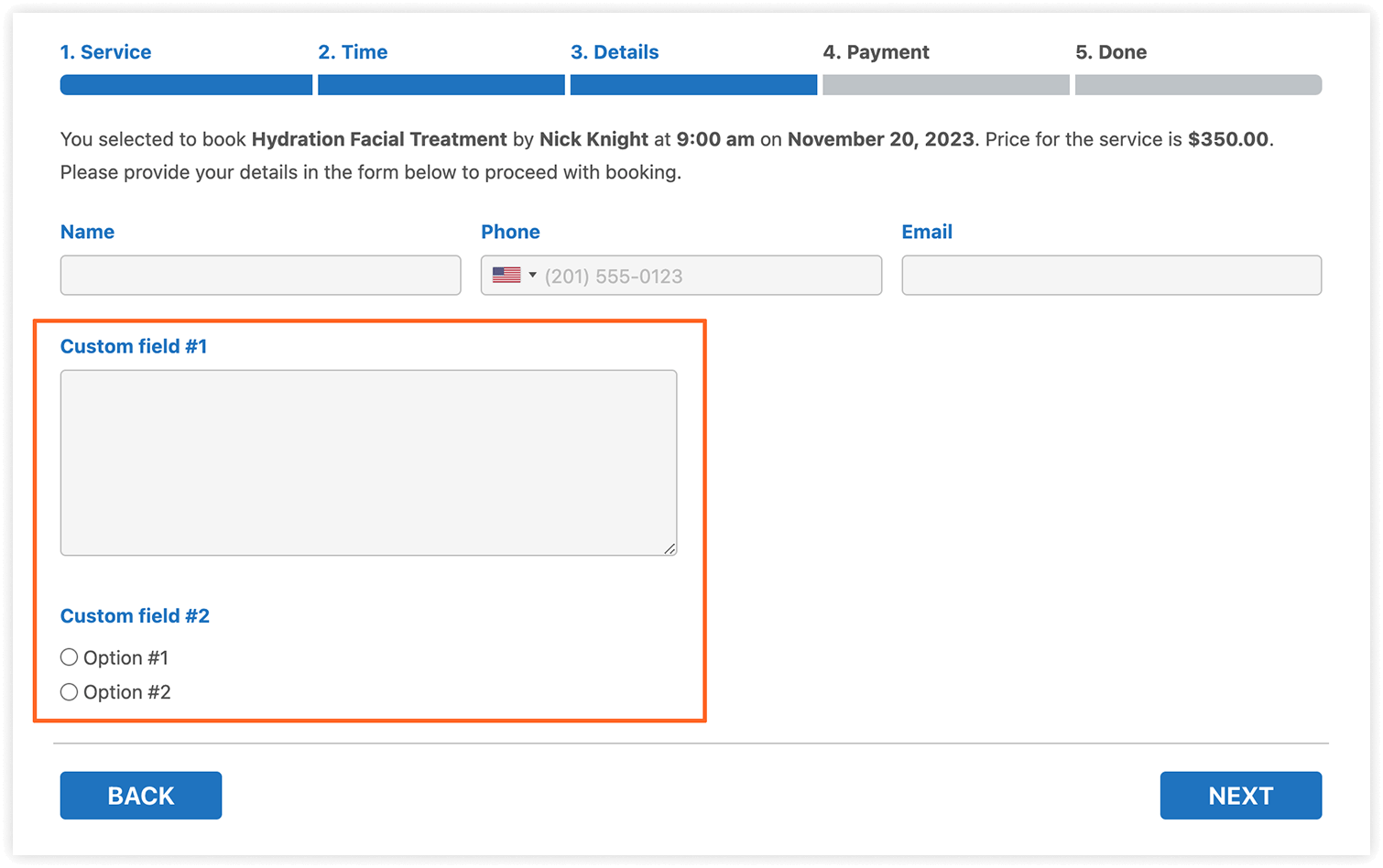 The reservation details will be added to the appointment details and can be edited if necessary.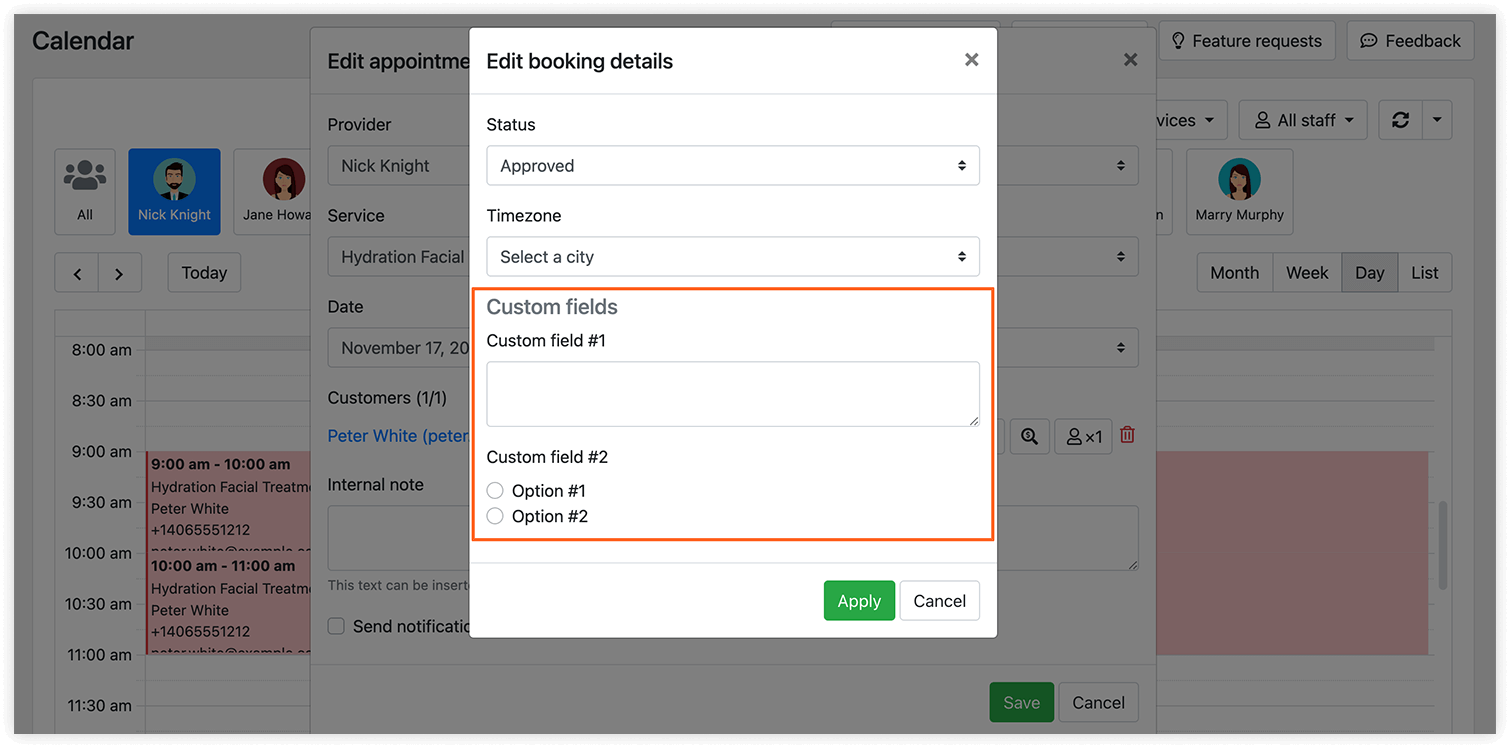 Some types of custom questions can be used for conditional fields, so a specific custom field will be displayed only when a certain value is selected (or isn't selected) in another custom field.
Bookly Customer Information (Add-on)
While the Custom Fields (Add-on) adds more information to the appointment, the Customer Information (Add-on) allows you to collect additional information about the customer.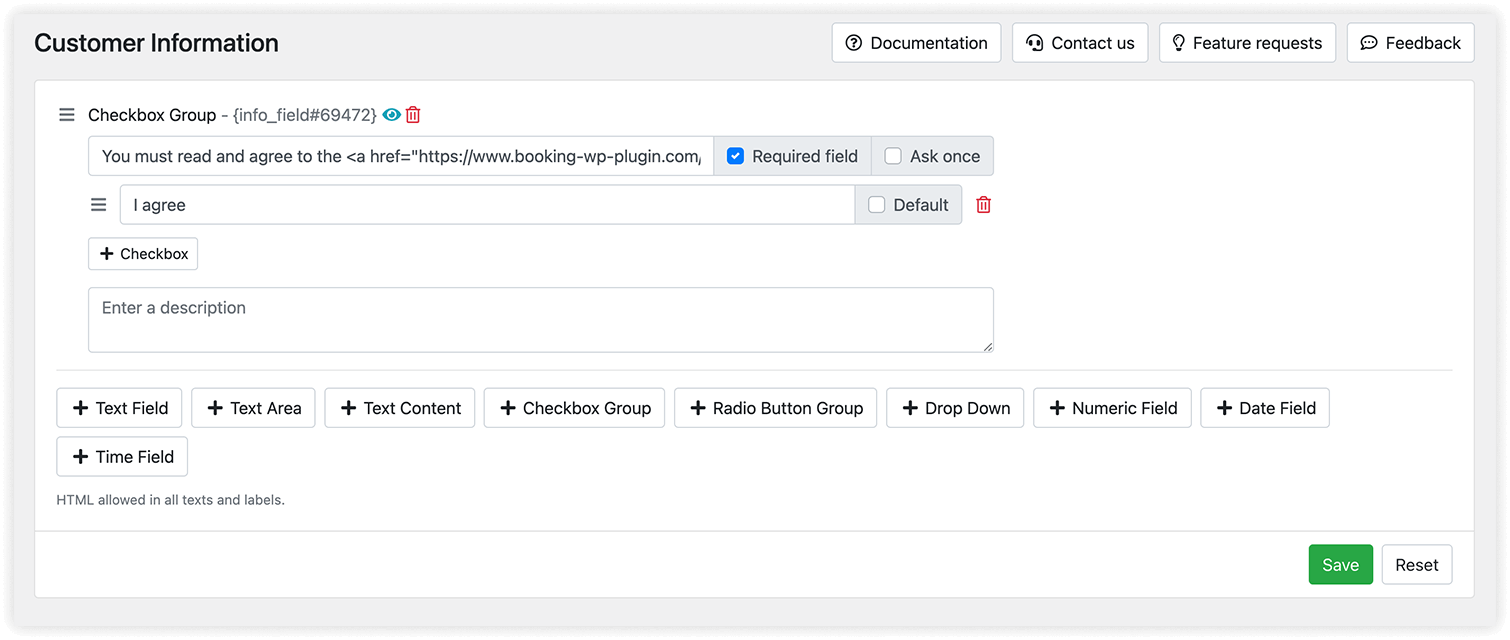 Specific questions are also displayed at the Details step in a booking form, but these details are saved in a customer's profile.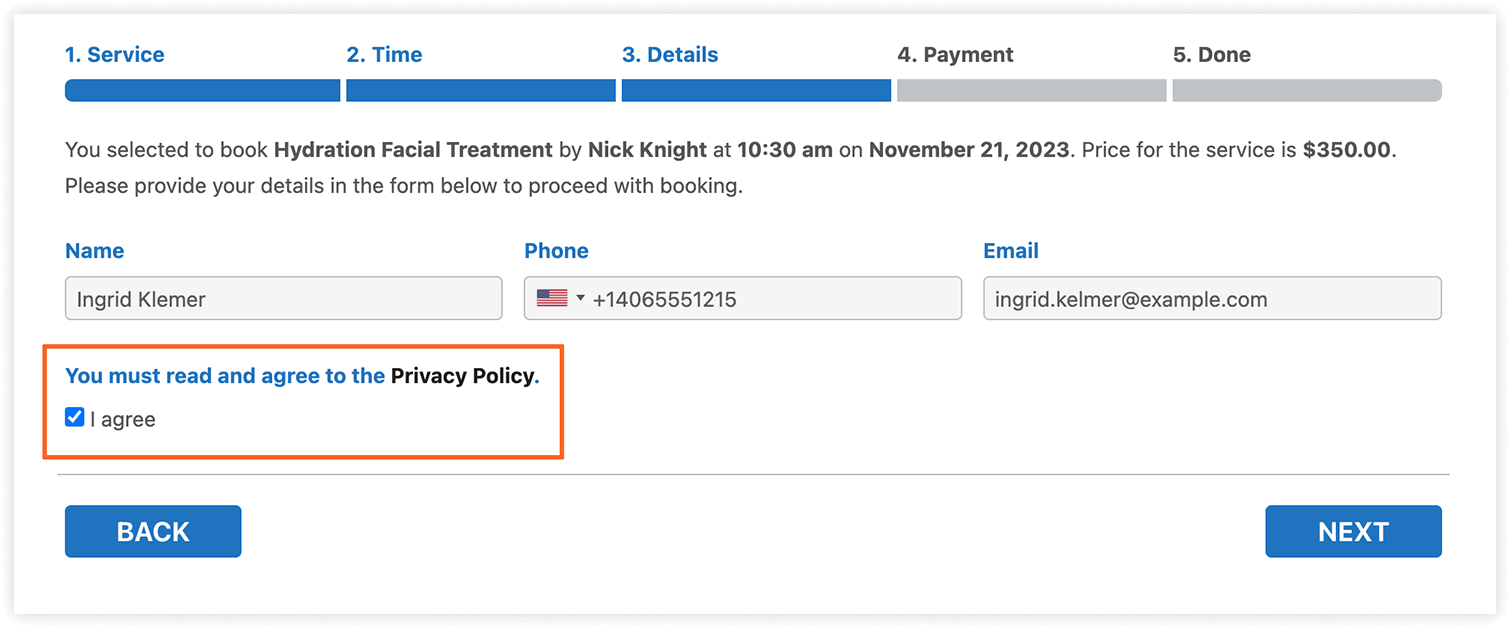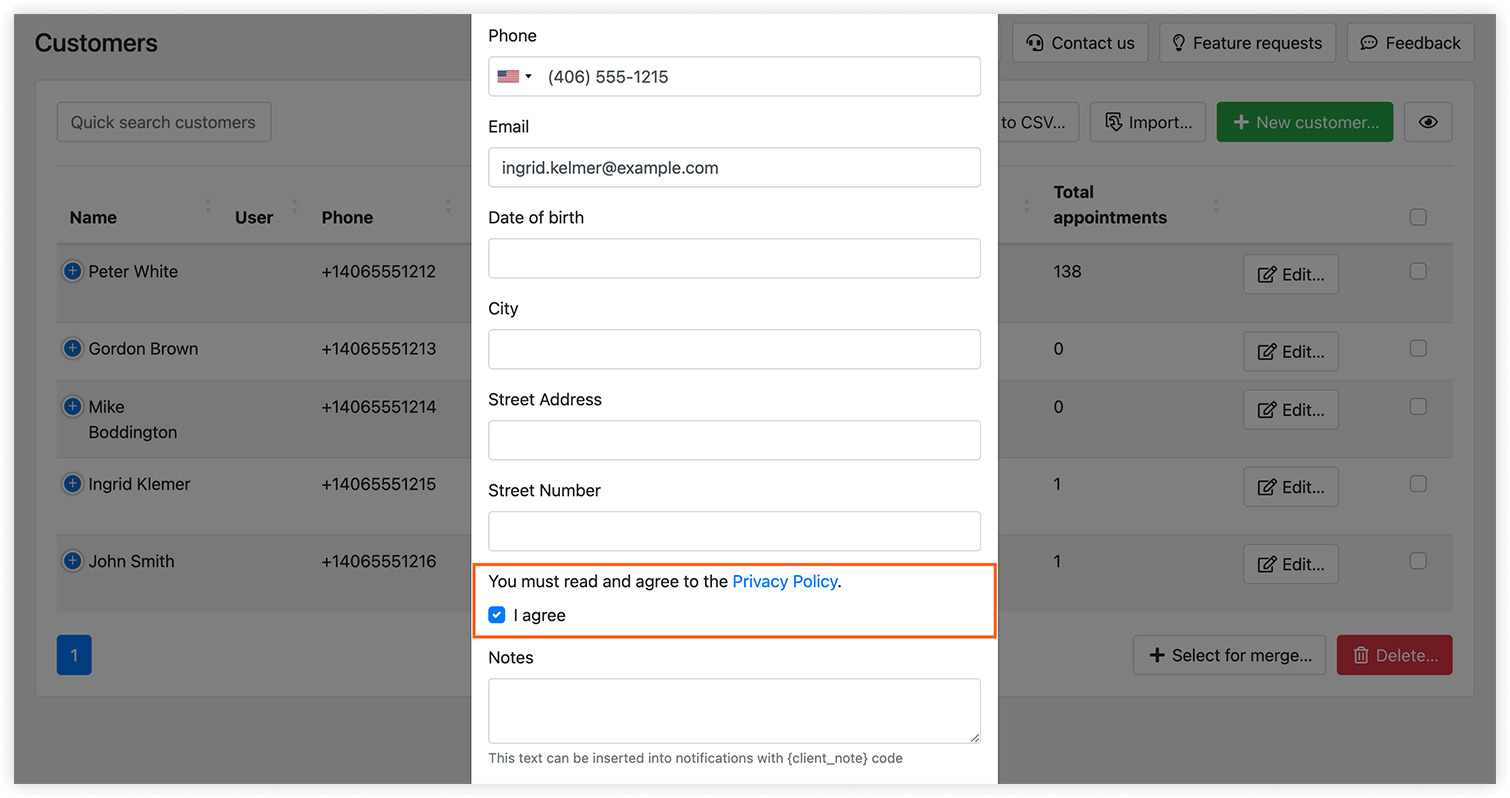 With your own custom fields in Bookly, you can collect and store all required data from your customers. Both add-ons allow you to create additional fields that are displayed at the Details step of the booking process. The main difference is that information from these fields will be added to either appointment details in the Bookly Calendar or client profile in the Customers section.
You can try and see the difference between the two add-ons on our demos.
If you need help with Bookly settings or have any questions, you can always reach out to us via this form. We will be happy to assist you!