The acupuncture industry has thrived over the past three decades creating new opportunities for practitioners. This is particularly true for acupuncture businesses which have embraced technology that helps them market and grow their practice.
In the United States the number of acupuncture users has steadily increased. In one study by the National Health Survey (NHIS) it was found that over a five-year period the number of acupuncture users increased by 50% from approximately two million to three million. The number of people working in the acupuncture industry has also increased. In 2015 there were 34,481 licensed acupuncturists in the United States, according to a study from McLean Centre for Complementary and Alternative Medicine. That's up from 20,750 licensed acupuncturists in 2003.
Acupuncture tends to predominant in certain parts of the country. In fact, 50% of all licensed acupuncturists can be found in just three states: California, New York and Florida. Studying for acupuncture accreditations is also widely available. There are currently 62 institutions offering masters programs and 10 institutions offering doctoral programs in acupuncture. Of these just over half of the institutions are on the West Coast.
Trends driving growth in the acupuncture industry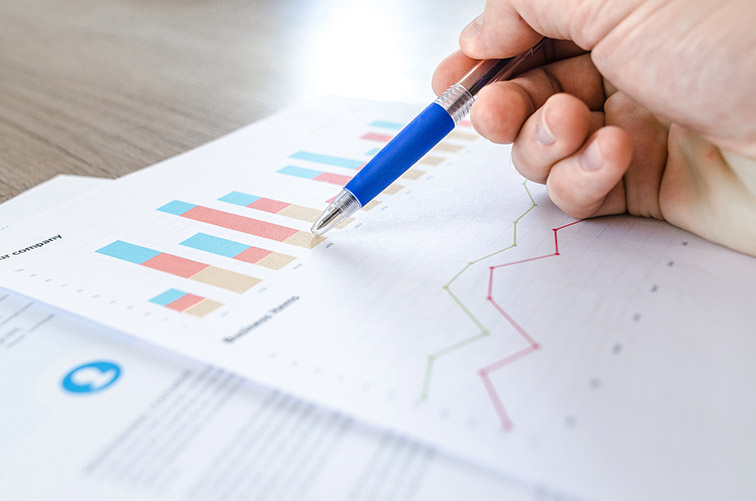 There are a number of factors contributing to the rise in use of acupuncture as an approach to treatment. Many people who seek acupuncture treatment are faced with medical issues which haven't responded to traditional western medicine. These are typically chronic issues where acupuncture is viewed as a viable alternative. This is reflected in the average age of acupuncture patients at 51.9 years of age. Patients were also significantly more likely to be female than male, with 65% being the former.
The use of acupuncture is also driven by a wider trend towards the use of complementary and alternative medicine. Usage of complementary and alternative medicine increased significantly during the 1990s and has remained relatively steady since then. Acupuncture itself started to become more widely known during the 1970s in the United States.
Other trend contributing to the rise of acupuncture as a treatment option, is widening coverage under insurance. And the fact that it is viewed as a relatively low cost and invasive alternative to traditional western approaches. The role that acupuncture plays of promoting in overall wellness is also likely a contributing factor for its popularity.
How to start an acupuncture business successfully
Before you start your acupuncture business you will need to decide what segment of the market you want to serve. You will also need to consider whether you want to offer out-patient, as well as in clinic treatment. Finally, there are specific training and licensing requirements you will need to undertake.
Identifying your target market
Many acupuncture clinics will serve a broad cross section of the population. However, you may decide that you want to focus on a more tightly defined niche. This could be sports therapy, addiction treatment or fertility. In more competitive and larger cities having a more clearly defined offering can help differentiate your business. Patients looking for help with the sports related issues are more likely to consult with a specialist in this field, compared to a general practice.
Out-patient care vs in clinic treatment
With an aging population and many patients facing mobility issues, there can be real advantages to offering out-patient care, where you visit the clients home to deliver treatment. This can be an in addition to offering treatment at your clinic. You may decide that you focus only on out-patient care, which will reduce your overhead costs.
Training and licensing requirements for acupuncturists
Acupuncturists are considered to be primary care physicians in many states within the United States. Specific licensing requirements will vary according to state law for those states. In general, in order to practice as an acupuncturist, you must be approved by the state licensing board in the state with which you want to practice. The licensing board will have its own requirements along with a licensing exam.
In terms of educational requirements, acupuncturists need to graduate from an accredited school of Traditional Chinese Medicine or Internal Medicine. People looking to enter the profession should look for a school that offers a minimum of 3,000 hours of education. In order to graduate it will typically take a period of between three to four year, which will include an internship program. Following graduation there may also be masters or doctoral level programs available.
Key challenges for acupuncturist businesses
One of the key challenges facing acupuncturists is increasing the number of return customers. According to the NHIS study, 25% of all patients will only visit an acupuncturist once. 43.8% will visit between 2 to 5 times. Only 14.6% of users visited an acupuncturist more than 10 times.
The fact that users typically only require the services of an acupuncturist for a relatively small number of visits can be viewed as a positive. Users cured of their health issues may no longer see a need to return. This coincides with the research which said that 87.1% were visiting the acupuncturist to treat a specific medical problem. What's more, 47% said that this was due to the fact that existing medical treatments did not work for their issue.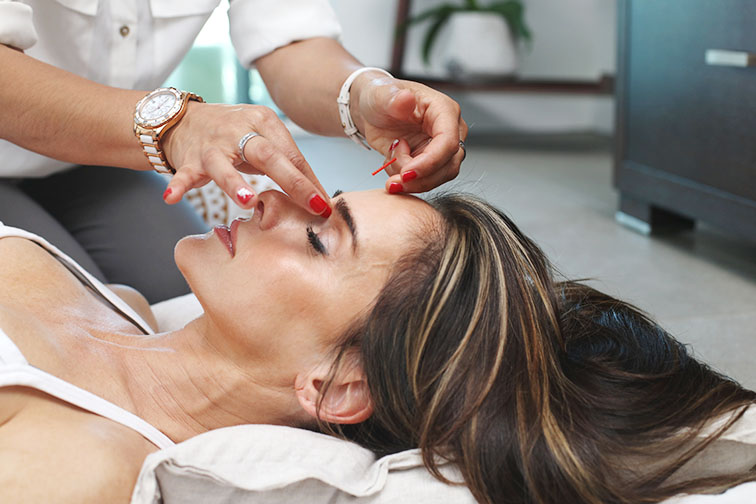 What is more problematic is that many acupuncturists are arguably not conveying the full value of acupuncture for promoting overall physical well-being. 42.3% of users said they thought that acupuncture would be useful for improving over wellness and 24% for increasing energy. These later groups are likely to be those who are more long-term visitors of an acupuncture clinic.
In order to increase the average value of customers, it's important for practitioners to convert more of the one-off users seeking specific health treatments and educate them about the long-term value of acupuncture.
How to promote your acupuncture businesses
Online marketing is an integral element in attracting customers to an acupuncturist business. Here we will look at the best online marketing channels to promote acupuncturist business. To identify the specific marketing channels which are most effective for your acupuncturist business, it is best to test a range of methods with small tests. Using a limited budget and timeframe it is possible to assess multiple marketing channels to identify those which provide the best return on investment. Once a profitable marketing channel has been identified budget for that channel can be increased.
Video marketing
In one study it was found that companies which used video marketing received as much as 66% more leads than those don't. Video is often a particularly effective way to promote acupuncture business. Clients considering acupuncture typically have questions about the treatments that they will receive. They also want to see the person who is delivering those services. Video can help to achieve both of these objectives.
Thanks to the rise of online video platforms, and in particular YouTube, it is now relatively easy for small businesses to host video and reach an audience. In addition, the quality of cameras has improved markedly while the cost has fallen. Many smartphones now come with cameras which are able to produce professional quality video.
Search Engine Optimisation (SEO)
61% of people will search online before deciding to make a purchase. For this reason it is important that your website appears prominently in the search engine for search queries related to your acupuncture business. By many estimates the top three results for any search query receive half of the total searches. The methods used to rank highly in the search engines, in particular Google, are known as Search Engine Optimisation (SEO).
While SEO is a complex subject, one of the best places to get started is through content marketing. 72% of online marketers say that content marketing is in fact their best strategy when it comes to SEO. What does content marketing mean in practice? It is creating content that answers the questions of your prospective client. By providing better and more comprehensive answers to these questions, you have a better chance of appearing prominently in the search engine for these types of queries.
One very useful free tool that you can use to identify the types of search queries your prospective customer has is UberSuggest. Using UberSuggest you can enter common ways someone might search for acupuncture services or common questions that they would ask. UberSuggest will then present related phrases that you can target, along with the number of people who search using those phrases each month and how difficult it would be to rank highly in Google for them.
If you are using WordPress as a content management system (CMS) for your website, then consider adding in the YoastSEO plugin. This provides detailed guidance on how to optimise the content on your website for the search engines. By combining these two free tools, UberSuggest to help guide your keyword selection and YoastSEO to optimise that content, you can have a well-executed SEO strategy that you can use to outrank your competitors in the search engine.
Google Ads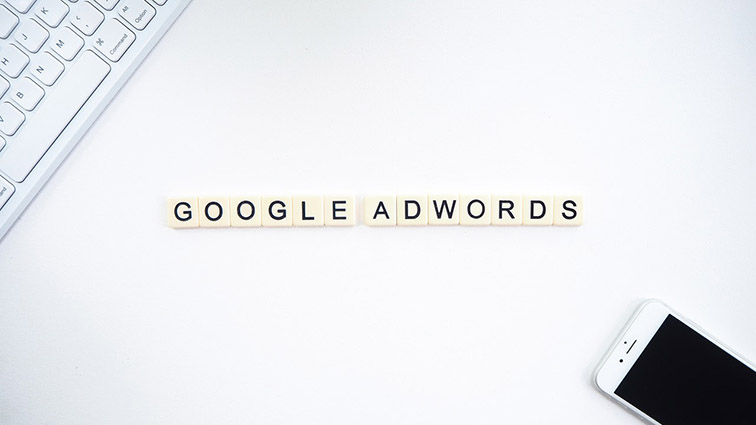 Google Ads is the search engine giants own advertising platform. Using paid advertising has a number of benefits over other lead generation strategies. Firstly, paid advertising is fast. You start running your advertising campaign and you can be generating leads that same day. In comparison, other marketing strategies such as SEO and video marketing, may take considerably longer to see a return on your investment and time and money. Secondly, paid advertising is generally easier to scale. If you can identify a profitable paid advertising campaign, then increasing the budget is usually sufficient to generate more leads. Thirdly, paid advertising is relatively easy to track the results. Leads can be attributed back to specific ad campaign, making it easier to identify where money should be spent.
If you are considering paid advertising as an option, then Google Ads is an excellent place to start. Google Ads enables you to have your ads appear when users enter specific search query. For example, you may want your ad to appear whenever anyone types in "Acupuncturist San Diego". You would then bid on that keyword "Acupuncturist San Diego". Google Ads provides a certain number of ads to appear for any particular keyword. If you have outbid your competitors for that keyword, then your ads will appear.
When starting your paid advertising campaign, it is a good idea to set aside a small fixed budget. Experiment with targeting different keywords and varying your ad copy. During this experimenting phase you may not break even, but as you identify profitable ads, you can increase your budget for these, and cut off your losers.
Optimising your acupuncture website for appointments
As the primary means that prospective clients will find, and choose either to buy acupuncturist services, it is important that it is properly optimised for conversions. Here we will look at two of the key aspects of creating a website that will drive more bookings.
Google Analytics
Google Analytics is the navigation system for your acupuncturist website. Google Analytics is a free tool, which provides detailed data about where visitors to your website come from and what they do once they arrive. Using this information, you can identify potential opportunities to improve your website and issues that you might want to fix.
One very useful report within Google Analytics is called behaviour flow. This shows how users navigate through the website including what pages they visit and where they leave the website. Using this report, pages can be identified where uses commonly leave the website before completing a booking form. These pages can be improved to reduce the number of drop-offs.
Goals can also be established. These help you to track specific objectives that help to drive the success of the acupuncture business. Tracking the number of booking completions could be one such goal. This information can be used to establish which marketing channels are driving the most appointments.
Booking process
One of the most integral parts of your sales funnel will be the booking process. This is a key stage in taking someone who is interested in acupuncture to becoming a client. When a prospective patient fills in an online form, they are highly likely to convert into a client. A booking process which is not user friendly will significantly lower your conversion rate. When designing your booking process there are some aspects to consider including:
Booking forms – Users of acupuncture want to be able to make an appointment at their own convenience. Email or calling during working hours is often inconvenient. A flexible, online booking option which allows users to select specific appointment times will help to increase conversions. Ideally a potential client should be able to view the availability calendar for the acupuncturist provider(s), so that they can choose a time which best meets their needs.
Mobile optimisation – The majority of users will be accessing the website through a mobile device. It is important therefore that the booking form is properly optimised for mobile use. Booking forms that are primarily designed for desktop may have fields that are difficult to input and buttons which are too small to select. A good booking form will be fully responsive, so that it presents a mobile friendly version of the form.
Customised fields – Booking forms should be tailored to the specific service that is being offered. A good booking form will obtain all of the relevant information, without requiring unnecessary details. From the acupuncturists perspective there should be sufficient information to assess what will be the best approach for treatment. The booking software used should allow for flexibility in terms of the fields and steps which are included in the booking process.
Notifications – Once a booking has been made the client needs to have the relevant information about their appointment available. Notifications, delivered either by email or SMS, serve a dual purpose of reminding the patient of their appointment data / time and providing them with easy access to this information. This will help to reduce the number of "no-shows" for the acupuncture clinic.
Bookly is a WordPress booking plugin that includes all of the above functionality. If you are using WordPress for your acupuncturist website, it is the smart choice for delivering a streamlined and high-converting process.
Conclusion
The acupuncture industry in a whole has grown as the value of the treatment approach has become more widely recognised. Challenges still exist in increasing the number of repeat clientele and conveying the overall value of acupuncture as a total wellness system. Acupuncture clinics which embrace new technology and online marketing practices are well positioned to prosper as the industry continues to expand.