Benjamin Franklin once remarked that "the best investment is in the tools of one's own trade." But marketers are faced with a unique, if somewhat fortunate, challenge. With so many marketing tools online, how to select those which will can really help transform a business?
This guide aims to help answer that question. Here we detail some of the best in class marketing tools for small business. These range from SEO to design to analytics to marketing management tools. What they have in common is that they can each make a substantial difference to any small business. What's more, where possible we have aimed to highlight marketing tools which are either free or have low cost option.
Before deep diving into the best digital marketing tools, let's take a look at the major trends which will define online marketing for 2019 and beyond.
#1 AI & machine learning
Analysts at Gartner predicted that by 2020 AI will be included in most new software products and services.
Artificial intelligence (AI), and more specifically machine learning, will become pervasive in marketing software and services. Machine learning leverages huge data sets that would be impossible for a human marketer. This enables marketing software to identify trends that may otherwise go unnoticed. It also allows businesses to respond faster and with greater personalisation to the needs of their clients. Through personalisation businesses can present targeted offers at the point in time when customers are most likely to choose to purchase. Machine learning can optimise advertising spend, allocating budget to the channels and advertisements which will produce the highest return on investment.
#2 Voice Search
By 2022 Voice search is predicted to be a $40 billion channel according to OC&C Strategy consultants.
If existing trends persist then voice search could soon be the dominant way, we look for new products and services. According to SEO service Wordstream by 2020 half of all searches online will be conducted by voice. Tech giants have been rolling out a range of smart speakers including Google Home, Microsoft Cortona and Amazon Alexa. As voice becomes predominant digital marketers will need to adapt their SEO strategies. In particular SEO will need to a greater voice on natural language to cater to the requirements of this search. In addition, long tail search queries are also more likely to become important. This is because users are more likely to be specific in their search queries when using voice.
#3 Email personalisation
Emails triggered by a user action have a 76% higher open rate compared to average according to an Epsilon study.
Broad based email marketing is becoming less effective. The future of email marketing will be with greater personalisation. In a survey from SmartHQ it was found that 51% of consumers said that email was the best marketing channel to reach them. But even more important was the finding that 72% of respondents said that they would only respond to email that had a personalised marketing message. This is supported by research of marketers, 40% of who said that email was their most effective marketing channel. Personalisation in email marketing can come in a number of different forms, from segmentation based on demographic information through to email being triggered based on a specific action.
#4 Micro moments
People use the phrase "near me" 15 times more frequently compared to 2013 according to TimbDesign12.
Smartphones have transformed the way consumers find information about relevant business and their products. As the statistics above illustrates, consumers increasingly, use "near me" mobile searches to identify business in their vicinity which can meet their needs. This creates an opportunity for businesses to insert themselves into the customers product selection process. Geo targeted searches are not the only type of "micro moment" that businesses can capitalise on. Micro moments can also include the space in times when customers are trying to compare buying alternatives or find out more information about a particular type of product. The key is that these moments typically only lasts for a relatively short space of time. Marketers need to adapt their strategy in order to ensure that their products or services are included at these moments. In the case of "near me" type searches this could include ensuring that the business online presence is properly optimised for local search.
#5 Augmented reality
67% of media planners want to use augmented reality in their digital marketing campaigns.
Augmented and virtual reality may be one of the more hyped technologies of the past few years, but their impact will still be significant. Augmented reality in particular looks like it will play a key role in the way that clients are marketed to. Already the value of the augmented reality market has reached $3.5 billion. Augmented reality ties in with a broader trend which is greater personalisation. Ecommerce fashion retailers have been early adopters of AR technology allowing customers to "try on" clothes virtually. This helps to bridge one of the gaps between the instore experience of trying clothes and buying them online. Augmented reality will also change the instore experience of shopping. Using a smartphone additionally information can be overlaid over the physical product. This means that customers can see information that is relevant to them, without presenting unnecessary information to other buyers.
To capitalise on those trends and ensure the future success of your small business you need the right tools. Here are our recommendations for the best digital marketing tools to grow your business.
Google Analytics
Google Analytics can provide you with a very granular picture of how visitors are finding your website, how they interact with that site and future opportunities for you to exploit.
60% of websites use Google Analytics as primary tracking tool, while 2% use conversion events.
Key features of Google Analytics
Audience – Google Analytics audience is a good place to start when analysing the traffic to your website. From the audience view you can easily see top level metrics about the traffic coming to your website over a selected time frame. This includes the source of that traffic whether that is organic, direct, social or otherwise. You can view the total number of pages that are viewed, how long the average user stays on your website, the average number of pages they visit and more.
Behaviour – Behavioural tools allow you to see what users do once they have arrived on your website. User flow lets you look at how people navigate through your website. You can see which pages they visit, and what they visit next. Importantly you can see where they are dropping off. This is useful for identifying where there are parts of your website which could do with further improvement.
Event tracking – This functionality allows you to track specific "events" that occur on your website. Examples might include whether a video is played, a contact form is completed, or particular button is clicked. Essentially any interaction on your website can be tracked as an event. Event tracking is a great way of measuring the effectiveness of particular marketing funnels on your website.
Real time – One very useful feature of Google Analytics is real time analysis. This allows you to see what is happening on your website right now. Included among this analysis is where traffic is coming from and what pages are being visited. You can also see if specific events are being triggered by this traffic.
Paid advertising – Google analytics integrates with Google AdWords making it easy to see how AdWords are performing on your website. You can see which paid keywords are delivering traffic to your website and what that traffic does when it arrives. Combined goal tracking it is an excellent way to keep track of the profitability of your paid advertising campaigns.
Goals – Google analytics goals enable you to measure data against targets that will make a measurable impact on your business. Goals analytics can be used to measure the number of a particular product that are sold, whether a particular marketing funnel is completed, the number of times a form is submitted.
Cost of Google Analytics
Google Analytics is available for free.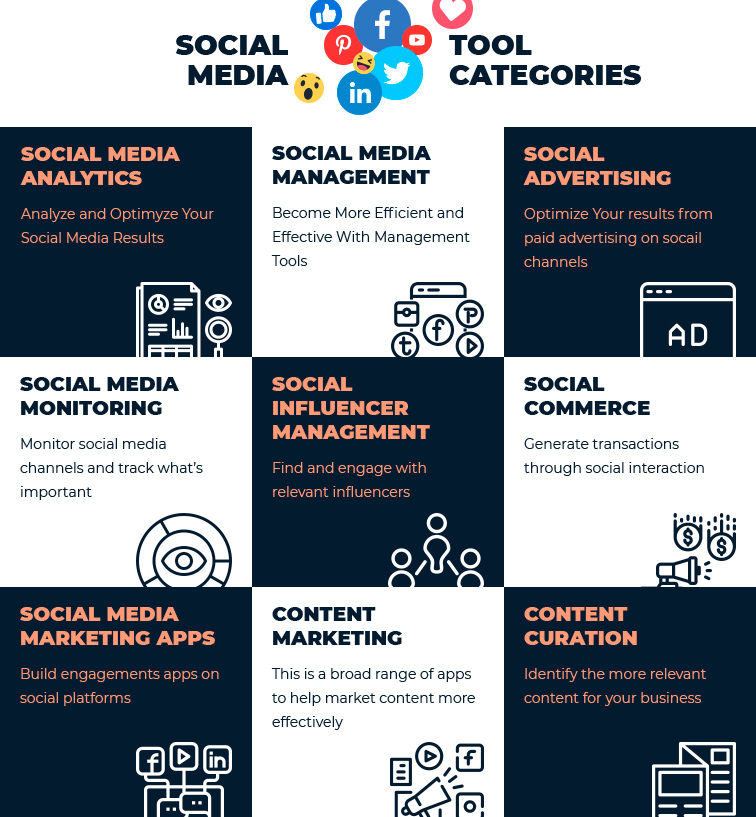 UberSuggest
Uber marketer Neil Patel changed the game for SEO research when he purchased and revamped UberSuggest. For marketers needing a cost-effective way to perform keyword and search competitiveness analysis UberSuggest is a great place to start.
Key features of UberSuggest
Domain analysis – UberSuggest can be used to perform domain analysis of both your own website and competitors. Using domain analysis, you can see metrics including the number of organic keywords the website is ranking for and the amount of organic traffic it is receiving. UberSuggest also provides backlink data including the total number of backlinks pointing towards the website and the amount of referring domains. UberSuggest has its own domain scoring number to measure the relative likelihood of ranking against competing websites.
Keyword analysis – UberSuggest enables you to perform keyword analysis on specific search words and phrases. When a keyword is entered UberSuggest will provide related keywords. These include the search traffic volume and the difficulty in ranking for that keyword. Keyword analysis can also be used to look at the keywords a particular website is ranking for. This shows the position in the SERPs the website is ranking for that keyword and the estimated number of visitors it delivers.
SERP analysis – UberSuggest can be used to examine the competition of specific SERP results. This shows the SEO title and URL of the pages that are currently ranking for a particular keyword. You can see the estimated number of visitors those pages are delivering and the search difficulty to outrank them.
Cost of UberSuggest
UberSuggest is a free tool.
YoastSEO plugin
WordPress takes care of 80-90% of SEO mechanics. Yoast SEO is a powerful tool that covers the other 10-20%, and your SEO worries are behind you.
YoastSEO is a WordPress plugin that provides an extremely useful guide to ensure that your correctly optimising content on your website to target keywords. YoastSEO also comes with plenty of other useful tools to improve the rankings of your website in the search engine results.
Key features of YoastSEO
Meta title and description – YoastSEO makes it easy to create your own keyword targeted meta-title and meta-description.
Keyword optimisation – Enter a target keyword or key phrase and YoastSEO will analyse the page to provide feedback on how well optimised it is. YoastSEO present specific feedback about how the page can be better optimised including keyword density, distribution and image tags.
Readability – Google is increasing focused on ensuring that websites are providing a great quality experience. And thanks to machine learning they are becoming ever better at assessing the quality of the content on a website. To help improve the readability of content on the website, YoastSEO performs and analysis and calculates the pages Flesch Reading Ease score.
Cost of YoastSEO plugin
YoastSEO provides a powerful free version of the plugin. There is also a premium version of the plugin which costs $69 for one website. YoastSEO premium comes with more advanced features including social previews, internal linking suggestions and a redirect manager.
Ahrefs
Ahrefs knows more than 15 trillion links. Crawling daily about 4 billion web pages!
Ahrefs is a comprehensive suites of SEO tools. It combines everything need to audit your own website and that of your competitors. It includes a particular powerful keyword search engine, categorizing an immense number of available keywords.
Key features of Ahrefs
Large keyword database – Ahrefs states that they have the largest keyword database on the market. On average Ahrefs claims that there are 257% more related keywords for each search.
Traffic estimation – Using the Keywords Explorer tool you can see the top search results for any keyword. This includes the number of backlinks and domains that page has. There is also a traffic estimation of for how much organic traffic that page is receiving.
Link intersection – Ahrefs' link intersect tool allows you to enter multiple websites and see which links they share in common. This is useful when examining competitors backlinks. By identifying which links each website has in common it is possible to identify potential link building opportunities.
New backlinks – New backlinks identifies recent backlinks both to our own website and to your competitors. This can be useful for identifying new backlink opportunities. Unlike historical backlinks, these new backlinks are ones that can be identified right now.
Cost of Ahrefs
Ahrefs offers a 7-day trial for only $7. After the 7-day trial you have three tiers of pricing options. Lite allows for 1 user and 5 project, costs $99 per month. Standard allows for 1 user and 10 projects, costs $179 per month. Advanced allows for 3 users and 25 projects, costs $399 per month.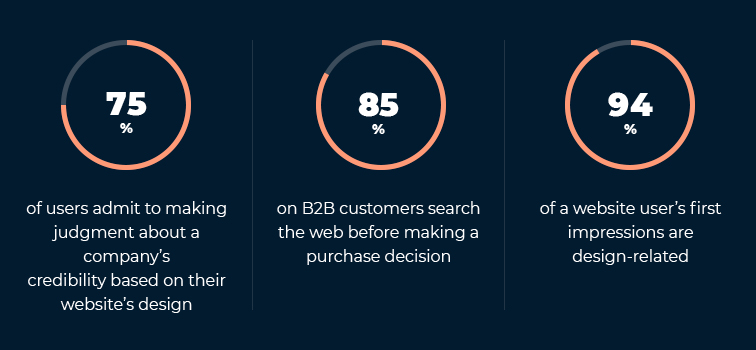 Google Search Console
Google search console is another useful, free digital marketing management tool. Google Search Console is providing in-depth analysis of your website, current search engine rankings and future SEO opportunities.
Features of Google Search Console
Submit site maps – Google Search Console is where you can submit a sitemap to Google. Submitting a sitemap helps guide Google's web crawlers through your website and ensure that properly index your content.
Keyword rankings – Use Google Search Console to see which keywords are bringing visitors to your website. You can also identify how many "clicks" those keywords are delivering.
Track keyword position – Track your position ranking over time for particular keywords. Identify where you are gaining and falling in the Google search results.
Receive alerts – Google search console will deliver alerts concerning any current issues with your website. This allows you to address any problems early and keep your website Google friendly
Cost of Google Search Console
Google search console is a free tool.
Canva
Canva is an intuitive, web-based graphic design platform. The platform uses a drag and drop interface that is faster and easier to get started with than many other similar design tools.
Features of Canva
Image cropping & scaling – Images that not be the correct size for your website or social channels can be quickly cropped. Canva also provides fast and easy image rescaling.
Overlay images with text – Canva includes a range of typography that can be overlaid graphics and photographs. Using the grid functionality text can be placed so as to not upset the images composition.
Adjust transparency – Canva enables you to adjust the opacity and transparency of your design. This enables you to create unique looking designs and customise the existing templates.
Predesigned templates – Canva provides an extensive range of templates for almost any type of marketing asset you would like to use for your business. These templates can be quickly customised; including changing images, text and layout.
Icons and graphics library – Included with the planform is a large selection of icons and graphics. Using the drop and drag editor these can be placed within your composition.
Image enhancement – Canva provides different tools to enhance images. This allows you to take an average looking photo and turn into something much more eye catching. This includes the ability to adjust the brightness, contrast and saturation.
Build wireframes – Using Canva you can quickly design wireframes for website projects. Canva's library has a good selection of common website design elements including widgets and sidebars. Using the drop and drag editor these can be easily added to the wireframe.
Cost of Canva
The free version of Canva includes all of the core functionality and libraries you need in order to create design assets. Canva also offers a premium subscription with Canva Pro for $12.95 per month. This gives you access to a range of additional features and libraries. Included with Canva Pro is access to millions of more photos at $1 per photo, 800 templates, unlimited storage for digital assets and custom fonts.
BuzzSumo
BuzzSumo is a curation and social media analytics tools designed for marketers. BuzzSumo simplifies identifying the best performing content in a specific niche. Using BuzzSumo you can enter a particular topic, domain or author and see the best performing content.
Features of BuzzSumo
View most shared content – This report lets marketers view the content that has most frequently shared on Twitter, Facebook and LinkedIn. Marketers can also see an aggregate score across all social media channels.
Real time monitoring – Real time monitoring allows marketers to keep track of brands, keyword and competitors. This includes setting up daily or weekly alerts.
Trending topics – Buzzsumos' trends report allows marketers to view which topics are trending across all social media channels. This report can be filtered by a particular time frame or topic.
Twitter influencers – Marketers planning an influencer campaign can take advantage of BuzzSumo's twitter influencer tool. This displays the most influential users on Twitter for a given topic area. Along with seeing metrics like follower numbers, reply and retweet ratios are also available. By targeting Twitter influencers with large followings and high retweet ratio marketing campaigns reach can be expanded.
Cost of BuzzSumo
Most of the core features of BuzzSumo are available for free. BuzzSumo offers a range of premium plans ranging from $39 to $499+ per month.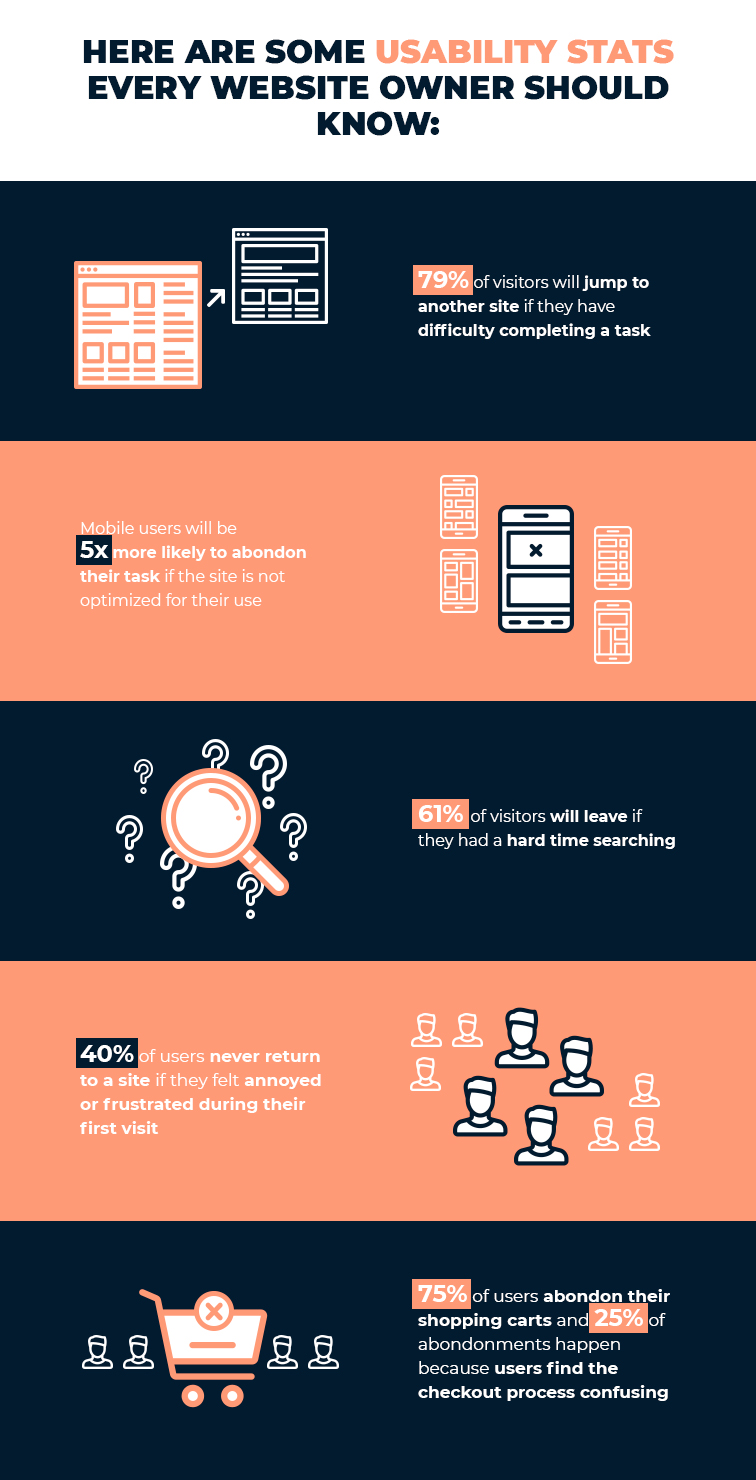 Hootsuite
Hootsuite is a social media management too. The platform enables marketers to manage and monitor multiple social media channels through a single dashboard.
Features of Hootsuite
Manage a range of social media channels – Hootsuite lets marketers to manage an extensive selection of social media channels. This includes Facebook, Twitter, Instagram, LinkedIn, WordPress blogs and more. Hootsuite also allows for managing multiple different social media channels on the same network. This can be useful for marketers who may be managing more than one Facebook page or Twitter account.
Email reports – Using the email reporting function an email with PDF attachment can be sent automatically each week. These reports include a range of data covering the number of clicks each day, the top referrers, most popular links and the geographical location of the people sharing your content.
Preschedule content – One of the challenges with maintaining a consistent social presence is the time involved. Hootsuite simplifies this by enabling you to preschedule content. This allows you to batch upload social updates and then have them distributed over the coming week or month.
Monitor social conversations – Hootsuite allows you to setup streams which monitor a particular topic or keyword. You can see which other users are posting content related to this topic. This makes it easy to filter through multiple social channels through a single dashboard and quickly identify the conversations you want to join.
Cost of Hootsuite
There is a free version of Hootsuite which includes all of the core functionality. This allows you to connect up to 3 social profiles. Hootsuite also offers premium pricing packages which include a Professional tier for $25 per month which allows for 10 social profiles and 1 user. And a team tier for $99 per month with 20 social profiles and up to 3 users.
Hello Bar
Hello Bar, enable you to create customised messages for visitors to your website. Hello Bar, offers a range of popups and slide-ins to convey your marketing message.
Features of HelloBar
User metrics – Hello Bar provides detailed metrics. These includes the number of times your popups have been viewed, the number of clicks and conversion rates. Hello Bar popups can be filtered to quickly identify your best performing marketing messages.
Templates – Hello Bar provides a wide selection of popup template designs. These templates can be completely customised to suit the requirements of your marketing message. This includes text content, fonts, images and the layout.
Link to any page or website – Hello Bar can be used to send traffic to any webpage on or off your website. Hello Bar popups enable you to send traffic to key landing pages on your website. You can also use Hello Bar to send traffic to external pages such as a YouTube video or event registration page.
A/B testing – Using the A/B testing feature you can split two marketing messages against one another. This is a useful way to identify which popup attracts the most attention and clicks.
Cost of Hello Bar
Hello Bar, has a free version and a two premium package options. The free version allows for up to 5,000 views per month, 10 popups and the basic design features. The Growth package is $29 per month. This package includes up to 5,000 views per month, unlimited popups and advanced design features. The Elite package is $99 per month. This includes up to 500,000 views per month, unlimited popups and premium design features.
Moz
Moz is an all in one SEO suite. Moz provides a full range of on page and off page SEO tools. This include site audits, keyword explorer, ranking tracker, link building opportunity and custom reporting.
Features of Moz
Site audit – This feature lets you audit the website to identify any potential issues. A Moz audit will cover important on page SEO factor such as broken links, missing meta tags and more. By identifying any technical issues with your website, you can improve your websites performing in the search engine rankings.
Keyword explorer – Moz keyword explorer tools enables strategic targeting of high value keywords. The keyword explorer shows the amount of search volume for a particular keyword and difficulty metrics to rank for that keyword. Keyword lists can be saved for ease of reference at a later date.
Ranking tracker – The ranking tracker lets you track both your own websites and your competitors rankings over time. Rankings can be tracked both on a local and a national level.
Page optimisation – Moz details where you have opportunities to optimise content on your website to rank for particular keywords. This allows you to focus your resources on actions that are most likely to deliver more search engine traffic to your website.
Identify link opportunities – Moz simplifies identifying high quality link building opportunities. Moz has its own metrics to measure the relative value of links. These include domain authority, page authority and a spam score. You can also use this tool to identify where your competitors are obtaining their links from.
Custom reporting – Moz custom report allow you to quickly create customised PDF reports. These reports can be constructed using a drop and drag interface. These reports can be scheduled to be delivered d at set intervals to employees or clients.
Cost of Moz
Moz offers a range of pricing packages with tiers from $99 per month through to $599 per month.
MailChimp
Mailchimp is a flexible email marketing platform that you can use to schedule and automate your email campaigns. Mailchimp provides a drop and drag editor and a selection of templates to simplify building marketing emails.
Features of Mailchimp
CRM – Mailchimp comes with its own integrated Customer Relationship Management (CRM) tools. Using the CRM, you are able to integrate all of the contact information you have about your audience, so that you can use segments immediately. This includes delivering automated messages that will vary depending on the segment that they belong to.
Tags – Tags are labels that can be placed on contacts in your list. Tags are customisable and can be built using the landing pages contacts visit, using imported data or through manual input. Once a tag has been setup it will be immediately available to add to additional contacts through the audience dashboard.
Segmentation – Segmentation works in a similar way to tools. It allows you to divide up your audience so that they receive messages which are more relevant to them. According to MailChimp statistics, segmented campaigns receive a 23% higher open rate and a 49% higher click through rate, compared to campaigns that are unsegmented.
Automations – Automations allows you to deliver an email or series of email to contacts depending on either their actions or their characteristics. As an example, you may want to send a series of automated emails to audience members who download a specific report. You may want to send a different series of automated emails to groups of people who are in a particular country.
A/B testing – A/B testing allows you to split test aspects of your email. These A/B test can be set to automatically deliver two different versions of a subject line for example. The winner from this A/B test can then be send to other contacts. Using A/B helps to improve over time the conversion rates of your email marketing.
Cost of MailChimp
MailChimp has a free plan which allows you to mail up to 2,000 subscribers and 12,000 emails sent. Their pricing depends on the number of subscribers in your account and the number of emails you are sending. For $10 a month you are able to send an unlimited number of emails up to 500 subscribers. From there the cost increases by $5 per month for each additional 500 subscribers. Mailchimp also offers a pay-as-you-go option for $0.03 per email.
Google Ads
Google Ads allows you to advertise your product and services across Google and their partner websites. Using keyword targeting your advertisements can be placed directly next to search results of people look for information about those products and services.
Features of Google Ads
Keyword targeting – Google Ads allows it users to target potential customers by keywords. These are words and phrases that people when they are searching online. This enables a very targeted form of advertising, placing against people who have self-identified what they are looking for.
Keyword planner – Even if you don't intend to run any Google Ads it may be worthwhile registering an account to gain access to keyword planner. The keyword planner is Google's own tool that you can use to identify potential keywords to target. While keyword planner is designed primarily for the use by Google Ads advertisers, it can also be used to help plan your SEO campaigns.
Google display network – In addition to access to Google's massive audience through search, users of Google Ads also can leverage the Google display network. This Google Display Network is a huge network of websites that allow the search engine giant to run their ads on. In total it is estimated that this network reaches 90% of all users on the internet.
Cost of Google Ads
Registering for Google Ads free. Google Ads charges for advertising on its platform using an auction system. The cost of individual keywords will therefore vary depending on the other users who are bidding on it.
Data Scraper
Data Scraper is a chrome browser extension that enables easy web scraping. Using the extension, you can extract data from any HTML web page and then import it into an Excel spreadsheet.
Features of Data Scraper
Convert data into tables – Data Scraper uses a CSS Selector, jQuery and Xpath into order to identify data on a page. This is then converted into a table which is available for download as a spreadsheet.
UTF-8 support – Data Scraper has UTF-8 support which means that data in non-English languages can also be extracted and turned into a table for download.
Anonymity – Data Scraper resides in your browser meaning that all information is scraped stays only on your computer. This means there is no way of the website knowing that you have scraped their website.
Cost of Data Scraper
Data Scraper provides a free starter subscription plan which includes 500 pages of web scraping credits per month.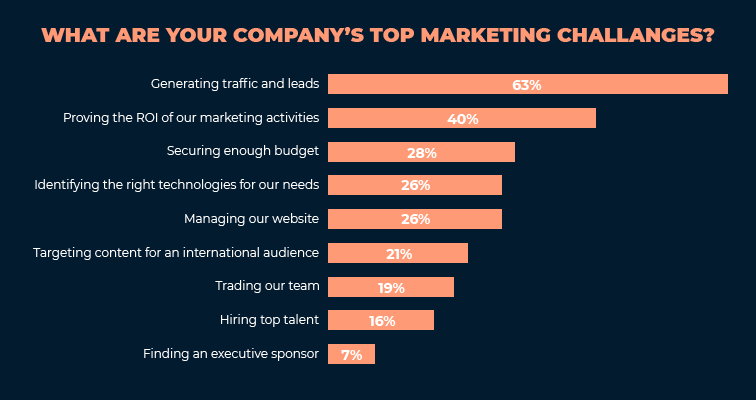 Google Data Studio
Google Data Studio is a free business intelligence and data visualisation tool. Data Studio allows you to integrate disparate sources of data and compile them into visual, interactive dashboard reports.
Features of Data Studio
Connects with multiple Google platforms – Google Data Studio is supported by 250 data connectors. This allows you to easily move data from a range of Google and third-party platforms into Data Studio. Among these data sources are Google Analytics, Bing Ads, MailChimp Analytics, Adobe Analytics and much more. Google Sheets is also among the connectors meaning any data that can be placed in Google Sheets can be displayed visually.
Templates – Google Data Studio comes with a range of templates. This means you don't have to start scratch when trying to create visual reports. Many of these templates are built by the Data Studio team, but there is also user contributed templates available.
Schedule reports – Scheduled reports allow you to keep stakeholders up to date with the most important information about the business. These reports can be emailed according to whichever schedule you prefer, whether that is on a daily, weekly or monthly basis.
Cost of Data Studio
Data Studio is a free product.
PushEngage
PushEngage enables business to create browser push notifications for Firefox and chrome. PushEngage enables micro-targeted engagement with the ability to segment audiences and deliver custom notifications.
Features of PushEngage
Autoresponder – The PushEngage autoresponder feature allows you to create automatic push notifications. These can be delivered as a drip campaign over a period of time.
Segmentation – The segmentation feature allows you to segment subscribers based on varying criteria. You can then send specific notifications depending on these factors to improve the click through rate.
Trigger notifications – Trigger can be setup to send notifications based on specific actions by users on the website.
Multi-site setup – Push notifications for multiple websites can be managed through a single dashboard.
Cost of PushEngage
PushEngage offers a range of pricing plans from free through to enterprise level. The free package allows for 2,500 subscribers and 120 notifications per month. Next is the Business level package with up to 5,000 subscribers and unlimited notifications per month. The premium package is for up to 10,000 subscribers and unlimited notifications.
Bookly
Bookly is a booking and scheduling WordPress plugin. Bookly allows you to easily create customised, user friendly booking forms for your website.
Features of Bookly
Responsive design – Bookly is fully optimised for mobile. When Bookly detects that the form is being viewed through a mobile device, it will display a mobile optimised version of the form.
Customisable forms – Form on Bookly are completely customisable. Fields and steps can be added or removed as required. Form colours and fonts can be modified to match the design of your website. Unique forms can be created for each of the different services that your business offers.
Google calendar integration – When an appointment is made, that booking is added to the calendar of the employee or contractor who will deliver the service. Bookly calendar integrates with Google calendar with either a one way or two-way sync.
Automatic or manual booking approval – Appointments can be set to be approved either manually or automatically. Setting up automatic approval can streamline your booking process. Alternatively choose manual approval to retain greater control over which clients can make an appointment.
SMS / email notifications – Bookly helps to reduce "no-show" appointments and provide clients with the booking information they need with automated SMS and email notifications. These notifications can be setup to be delivered at predetermined times leading up to the booking. The appointments can include all of the key details about the appointment, including the date, time and location. These notifications can be completely tailored to reflect the branding of your business.
Payments and deposits – Bookly integrate with more than a dozen payment gateways. This allows you to take either part or full payment which the client is making their booking appointment. Alternatively, a deposit can be taken with the remainder of the payment to be received when the client arrives for their appointment. All payments are searchable and filterable through the admin dashboard, making it easy to quickly identify the current state of the appointment.
Client accounts – Bookly makes it easy for client to access their appointment information and history. You can choose to allow clients to each of their own unique website logins. Inside of their account will be access to all of the information about their upcoming appointments. From their account they can manage their own appointments, reducing the amount of administration time required.
Add extras – Service Extras (Add-on) allows you to offer additional time, services or products during the booking process. This might include products that will complement the service that is being delivered. It may also include additional time for that appointment.
Recurring bookings – With the recurring bookings feature clients are able to make appointments on a recurring basis. The client simply selects the time and date for their initial appointments. They then choose at which interval they want subsequent appointments to reoccur. The system then automatically allocates an appointment slot on recurring basis which most closely matches the requirements of the client.
Offer coupons – Bookly allows you to create coupons to boost sales and reward loyal clients. Coupon codes can be created which customers can then use during the booking process in order to receive their discount.
Waiting lists – Waiting lists allow you to maximize your businesses schedule while delivering better customer service. Clients who want to book in a popular appointment slot can be allocated to a waiting list. If someone cancels their appointment for that slot, the next client on the waiting is automatically allocated to the newly available space.
Cost of Bookly Pro
Bookly offers both a free and premium version of the booking plugin. The free version of the plugin includes many of the core features and is available through the WordPress plugin directory. The premium version of the plugin can be bought via the Codecanyon marketplace for a one-off fee of $89.00. There are also dozens of paid add-ons for Bookly which offer increased features.
Conclusion
The combined effect of the digital marketing tools listed here can have a huge impact on your business. Most of the tools are free to try or use. Taking the time to master them and integrate them into your business is one of the smartest investments you can make.