Educational counseling is an important part of almost all educational institutions in developed countries. It helps to prepare and equip students for the challenges that lie ahead. Unfortunately, many people undermine the benefits that come from receiving counseling from a professional educational counselor. The truth is, most students may not know how important counseling is until they begin to face challenges in the school system. When you receive proper guidance from a counselor, you are better able to deal with challenges as well as make sound academic and career decisions.
But what is counseling services?
Counseling is a talking therapy that involves speaking with a professional therapist and receiving guidance on proper ways to cope with the issues you are currently facing and may face in the future. Educational counseling or school counseling services are designed to identify the educational needs of students, facilitate student achievement, provide support measures to improve learning results, aid personal development and provide adequate career orientation.
Students need to receive counseling at every stage of their educational journey. Counseling provided in elementary, middle and high schools can go a long way in influencing a child's educational goals. But those who especially need counseling are youths moving on to college and those pursuing a higher degree in their chosen field. This is because the challenges that a person experiences when seeking admission to a university is unique. With the help of an educational counselor, however, you can make it through the entire process.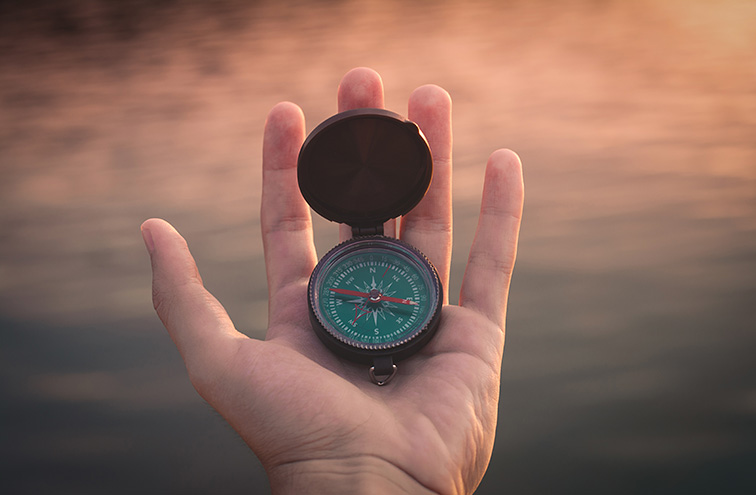 If you are a counselor that talks with and provide in-person advisory services to students seeking admission into higher institutions you may want to make your services more accessible to those who might need it. You need to look for ways to promote your brand in an industry that is quite competitive. Truth be told, there are lots of educational counselors out there who are working hard to build their client base. So what can you do to put your brand out there? One of the most important things you can do is to find effective ways of marketing your services. You need to know the right tools used for counseling services and where to advertise counseling services.
Marketing here goes beyond advertising your services. It involves strategy, pricing, communication, location of your business, innovation, guarantees, goals and objectives, positioning, policies and procedures for counseling services and much more. Marketing is anything that influences the choices of your clients both prospective and existing. Advertising is just one method by which you communicate your services to your target audience. Here are some ideas on how to market counseling services.
1. Build an Online Presence
In this time and age where everything and anything can be found on the internet, you need to develop your presence on the internet. An educational counselor without an online presence will likely find it difficult to attract new clients and may eventually lose existing clients to counselors who have established themselves on the internet. Apart from the fact that having an online presence is the in-thing for almost all businesses, it also makes things easy for clients and even those who want to recommend your services to others. Most times, people want to check you out on the internet before doing business with you. They want to read reviews about you and see what others think of your services. If they cannot find you on the internet, they will go somewhere else.
The first thing to do if you wish to develop an internet presence and increase brand visibility is to create a website for your business. Your website will provide most if not all the information that prospective clients need to do business with you. The website must, however, be well designed and easy to navigate. Your website speaks volumes about you and is, in fact, the first impression that potential clients will have of you. It should contain details of the services you offer, your qualifications, and your contact information. Your website can also be used to provide counseling services online.
Don't make the mistake of thinking that everyone likes a one-on-one meeting. Some people actually prefer to receive counseling online especially when they live far away from where your office is located or when they have a very busy schedule. With your website, you can reach clients in different locations. Be sure that many clients will be happy to receive counseling at a time and place that is convenient for them. Your clients will be satisfied with your services and you will reach more people and expand your business when you have a website and offer online counseling. At the end of the day, it's a win-win situation for everyone.
2. Connect with Other Counselors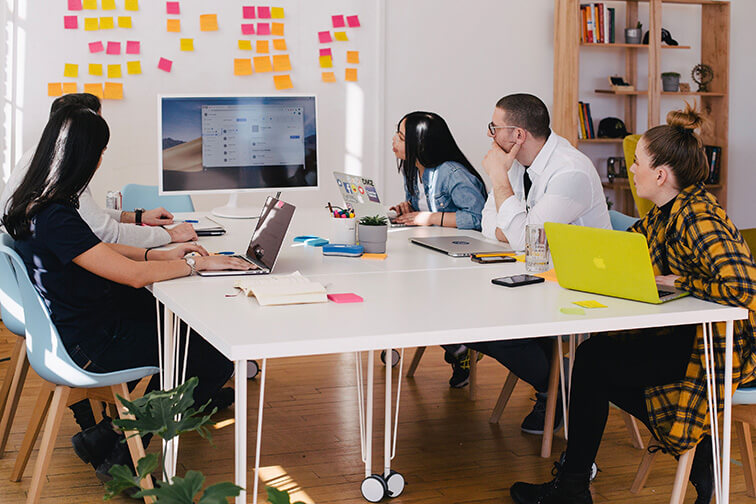 Networking is quite important when seeking exposure in the counseling industry. Don't see yourself as an island of your own. You will at some point or the other need help from other counselors in your field or other fields. A good way to network is to join professional organizations in your area and even outside your area. These organizations do not necessarily have to be one that deals with educational counseling, you can join other professional counseling groups. The idea is to meet with other professionals and build contacts. You stand a better chance of getting referrals and recommendations when you connect with other counselors and corresponding services.
It is important that you also recommend the services of others and give them referrals if you want them to do the same for you. You should endeavor to attend seminars, conferences and other professional counseling gatherings that are organized in your area. Who knows, you just might meet another counselor whose client needs the services you offer. Working with other professionals helps you to learn effective ways to build your brand.
3. Referrals from Family, Friends and Existing Clients
Word of mouth is one of the most effective ways to market your services and grow your clientele. It is cheap and does not involve a lot of work on your part. When people that are close to you or have benefited from your services put in a good word for you, they help prospective clients to trust your brand. Referrals can go a long way in boosting your public image and help you generate new business. However, your family and friends will not refer people to you if you do not tell them exactly what you do as well as the benefits of your services. You need to explain what your business is all about and let them know that you desire to expand your business and reach more people.
You can ask them to write down the names of those that they think will be interested in hearing about your services. You can ask them to contact these people or you can simply do it yourself. But you need to ensure that you live up to expectations when your family and friends give you a referral. Make sure that you provide excellent service so that your new clients do not feel disappointed. Your clients can only recommend you when they are impressed by the quality of your service.
Don't forget to show gratitude to all those who give you a referral. A simple thank you can go a long way. They will be moved to talk to more people about your services when they know that you appreciate their efforts.
4. Post Adverts in Colleges/Universities
If you are looking for where to advertise counseling services, the university and college is a good place to start. Since you deal with students, it is important that you go to the environment where they are found and advertise your services there. While your target audience may not exactly be those who already have admission, you may be able to reach those seeking admission through their friends and family who are on the campus where you place your advert.
Again many people go in and out of university campuses and not all of them are undergraduates. Some may come for a visit while others may be looking to start a program. Whatever the case, putting up adverts on bulletin boards and other high-traffic areas in universities is a great way to gain the kind of exposure that your business requires.
5. Organize Seminars
If you are working with a tight budget, you may want to consider this marketing idea when you are more financially buoyant. However, when you organize seminars and speak at these events, you increase brand awareness.
You must, however, ensure that you advertise the seminar so that many people can come. You may want to consider choosing an interest arousing theme for the seminar. If the topic you choose is boring, you may not get the attention of many people and the attendance will be poor.
You need as many people as possible to hear you talk and interact with you. You should, however, involve other professionals in related fields. Don't do the talking alone. Your audience will get tired of listening to only you throughout the event. After the seminar, hand out your cards so that people can reach you for further inquiries. When you invite other counselors to your seminar, you give them a reason to remember you when holding their own event.
6. Have a Social Media Presence
No business owner should underestimate the power of social media. In fact, if you claim that your business exists for the youths and you do not have a social media presence, you will have a hard time growing your client base. Young people all over the world are quite active on most of the popular social network sites. Some of them spend the better part of their day going through news feeds, watching videos and chatting on these sites.
Now think of how many people you will be able to reach when you are active on platforms like Facebook, Instagram, and Twitter that most people access each day. These platforms can be used in different ways to promote your educational counseling practice and boost your reputation. A business Facebook page allows you to pass on information to your followers and potential followers in the form of blogs, videos, and updates. To reach a much wider audience, you can promote your post via Facebook Ads. On Instagram and Twitter, however, you can only share images, quick quotes, links, and thoughts. This is not to say that they do not yield good results like Facebook.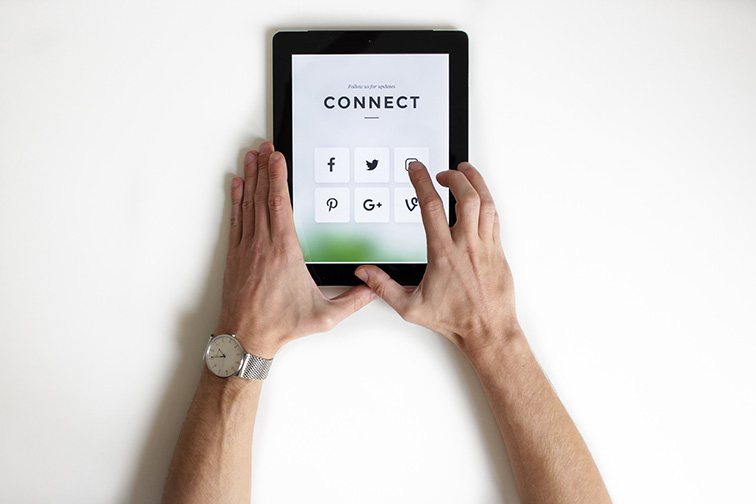 Sharing photos of yourself and the happy clients you have worked as well as using hashtags can attract people to your services. You need to know that social media can be a bit overwhelming if you are just starting, especially when it comes to updating your page. It is advisable to start with one platform that you are comfortable with and build your follower base to a reasonable extent there before moving to other platforms.
By this time, you would have become more proficient with creating, adding and managing content. You will eventually need to link each of your social media accounts so that when you post on one platform, the post will automatically be shared across other platforms where you have a presence.
7. Start a Blog
Blogging is another fantastic way to boost your online visibility. Having a blog that is frequently updated with value-adding content will help to attract new clients. You can write on education-related topics such as the requirements for admission into international universities, graduate scholarship program near me, and many more captivating topics.
You build your professional reputation when you post relevant content on your blog. If you do not feel up to the task of managing your own blog, you can request to be a guest blogger on the site of other counselors in your field.
8. Vlog
Prospective clients often want to develop a certain level of trust in a counselor before they request for their service. If they feel comfortable with your method of counseling, they will reach out to you. In a bid to help new clients become familiar with your method, you may start offering a trial session for all your new clients. You must know that if you do this, chances are you will end up wasting valuable time as some of them will not come back if they do not like your counseling method.
You can, however, make things easy for you and your clients by setting up a YouTube channel and uploading vlogs to your site. This way those interested in your school counseling services can get to know your demeanor before they meet with you in person.
Conclusion
Educational counseling is here to stay. Since people will always need it, it is pertinent that you put your best foot forward when marketing your brand. Besides those listed in this article, there are many other marketing strategies you can explore. Remember that your goal is to grow your business. Your career is likely to succeed when you find the right tools used for counseling services and employ effective marketing strategies.