Do you get overwhelmed every single time you have to schedule a business meeting? Do you get confused trying to sort your clients' email addresses just to get them informed about the next meeting? Have you been considering hiring more people to handle appointments? Do you wish there was a better, more comfortable, and faster way to schedule appointments, notify, and regularly remind your clients? Well, the answer is BOOKLY – the number one event appointment scheduling software.
Bookly allows you to create your own online events booking system using WordPress. Things are going so fast this present age that you can't afford to waste any time on redundant tasks. This booking plugin for events gives you an edge over your competitors in ways you couldn't possibly imagine. That being said, before you can start enjoying these topnotch benefits, you might want to know more about it.
This short article is just to give you enough details on what Bookly has to offer your business meetings. You must have been hearing different information everywhere on the internet about online booking software. However, before you proceed, you should know Bookly is not just any event appointment scheduling software; it is far better in a lot of ways!
If you are running a business that is majorly dependent on providing various services through appointments, then you need a reliable system to manage your event appointment booking process. Bookly provides very friendly interfaces for both employees and clients, saving time, money, and stress for everyone. Let us see why this first-rate online event appointment booking software will give you an unforgettable business meeting experience.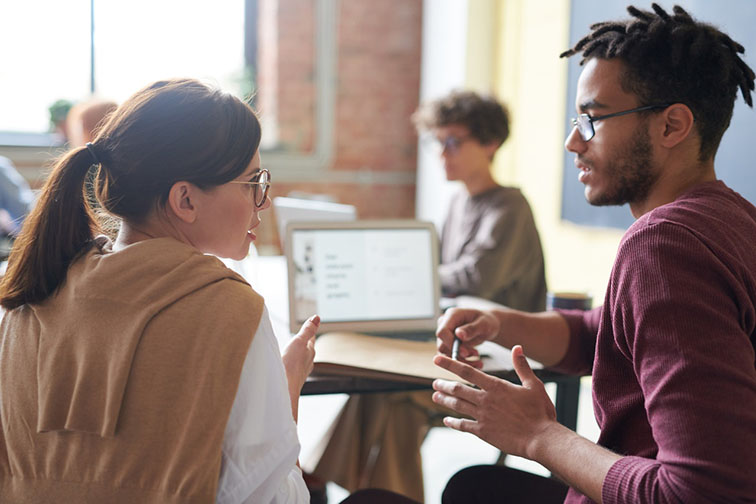 Creating your website and installing the plugin
Before we start discussing the features, functions, and benefits of Bookly, let's make sure we are on the same page and your site is ready. Although, if you've been running your business online for some time now, you should already have an active website. Notwithstanding, we'll briefly discuss how you can set up your site with WordPress and install your Bookly plugin in no time.
Creating your website
There are many ways to create a website, but for this article, we'll be talking on how to create your website with WordPress. WordPress websites account for 65% of all websites in the world. WordPress provides you with many customizable tools to get your business running on the internet. It's faster and easier to use WordPress than starting a website from scratch. You can either hire a professional to build your website or learn how to build it yourself (it's super easy!). The basic processes involved in building your own website are as follow:
Choose any domain name or URL for your business website (be careful when selecting a name; it determines how visitors or clients see your website);
Register your domain name or URL with a hosting service of your choice;
Link your domain name to your WebHost;
Install WordPress. You can visit this page for more information;
Select a fitting theme for your business website;
Start your website configuration;
Create and add new contents.
With proper guidance from the internet, getting your WordPress website running should be a walk in the park.
Installing Bookly plugin
When your website is active, it's time to start thinking of how to improve its efficiency to promote your business and make it run smoothly. There are several kinds of plugins made for business purposes. This is where Bookly comes in – an event appointment scheduling software just for you! Now let's go through how to get this plugin installed on your WordPress.
Automatic installation of the Bookly free version
To automatically install Bookly plugin, make sure you are logged in to your admin panel on WordPress. Find your way to the Plugins menu and click on "Add New". Click on the search field and search for Bookly. Once found, simply click on "Install Now" and leave WordPress to do the rest.
Installation of the Bookly Pro version
If you want to upgrade to the paid version of Bookly for getting access to advanced features, follow the steps below:
Visit www.booking-wp-plugin.com and click on "Buy Bookly Pro" at the top right corner.
Complete secure checkout at CodeCanyon site and download the plugin.
Extract the downloaded zip file and log in WordPress Admin Panel.
Go to the plugins menu, then click on "Add New" and upload the extracted file.
Click "Install Now", and then proceed to activate it after installation.
You'll notice two new Bookly plugins added to your plugins list: the basic free version and the Pro version.
In Bookly menu, go to "Settings", then "Purchase Code", and then input your purchase code.
If you have trouble finding your purchase code, visit this webpage.
Benefits of using Bookly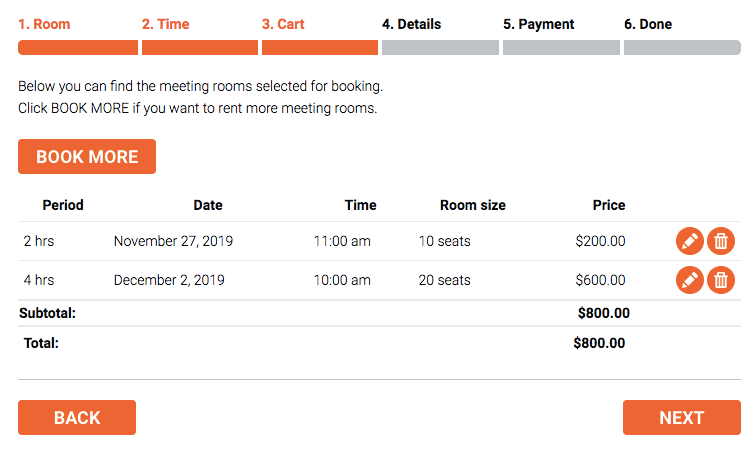 There are so many benefits of using Bookly for your business meetings. It could vary depending on your type of business. Nevertheless, Bookly covers you in every area you could ever need an event appointment scheduling software. Now let's see some of these benefits and the ways you can incorporate them in your business meetings.
Clients can book from your website
It feels perfect to start with this benefit. It's like one of the primary reasons for using an event online booking system anyway. Using Bookly means all your clients can start booking their appointments using your website with ease and convenience. It makes your business meetings more flexible and versatile. To make it more user-friendly and faster, you can also insert a Bookly widget on your homepage, or you may attach an appointment booking button icon to your business email to allow your clients to effortlessly request appointments on whenever your team members are available.
24 hours of accessibility
Bookly also guarantees that your customers can make their event scheduling round-the-clock. Booking an appointment by phone communication usually demands that your clients call during open hours, and not all clients find this mode of booking convenient, majorly because they are always too busy during those hours.
Well, with Bookly in charge, those days are over. Moreover, we are in the jet age, and most people have a preference for carrying out their activities, transactions, and appointments online. This online event scheduling system enables your business to run beyond the normal office hours. The time your receptionist spends talking with a client over the phone to book an appointment can be redirected to do other tasks that add value to your business. Also, this software makes it easier for your clients to book appointments anytime they like in just a short time. While saving time, it also increases mobility; two birds with a stone. With Bookly, time ceases to be a factor.
Eliminate appointment slipups
To err is human, right? Well, you don't have to "err" with Bookly working for you. You can count on Bookly to schedule your business meetings perfectly, no glitch, no downtime. Without proper planning and handling, scheduling appointments can be tricky and confusing. The amazing thing about Bookly booking system is that it is organized and automated.
Gain clients' trust
A lot of clients hate it when their time is being wasted or not respected. You can't afford to keep missing appointments. It's detrimental to the success and progress of your business. With the topnotch events appointment booking system offered by Bookly, you don't have to worry much about looking unprofessional or losing clients due to being late for or missing appointments. If you are having a hard time meeting up with your business appointments, then Bookly is your best option. You can easily track your appointments and worry less about your employees forgetting about an appointment. Especially if you're into sales business, it is very crucial to get it right with your customers.
Improve time management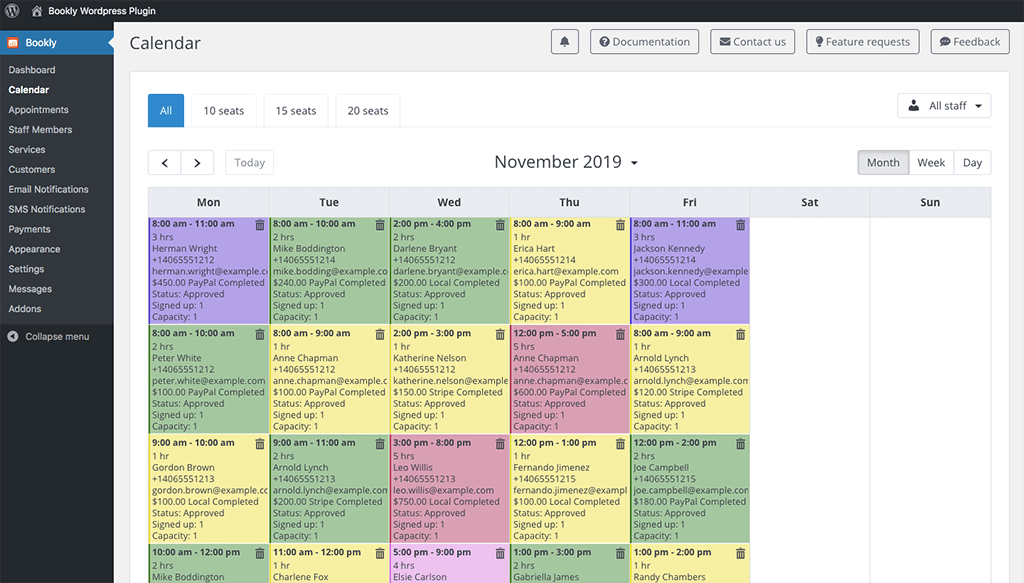 You have a lot of clients and you can't keep up with the large number of appointments coming in every day? Chill, we've got you covered. That is another area of specialization of Bookly: to reduce workload. The event appointment reservation feature keeps your business organized, which gives you enough time and saves effort. You can easily and conveniently synchronize your schedules according to your wage file or budget. Your team can easily reserve appointments from their system.
Monitor your progress
A business can't have a consistent growth without being properly monitored. Bookly makes it easier for you to keep track of your business progress. With the calendar feature, you can know the number of days you need to be active and the number of days you are free in a month. When you have too many events lining up, you don't have to sit down and waste time adjusting your schedules randomly. Using Bookly calendar, you can tick the right dates for all your appointments.
Increase your revenue
With Bookly online event appointment booking software, you can generate a lot more revenue. Bookly is an automated system, therefore it helps your team to focus more on how to generate revenue through the servicing of more clients on a daily basis. Moreover, it flows well with e-payment gateways. Your company will also get paid faster because of the accelerated billing process.
Enhance your team efficiency
If your employees are always burdened with a lot of daily tasks and the weight of it is reducing efficiency and productivity, it doesn't mean you have to hire more people to attend to your appointments, it just means it's high time they started using Bookly. You can avoid the error of double-booking appointments and also avoid frustrating your clients. Additionally, you can easily schedule, reschedule, confirm, or cancel your event appointments with your clients without wasting so much time.
Minimize failed or un-attended appointments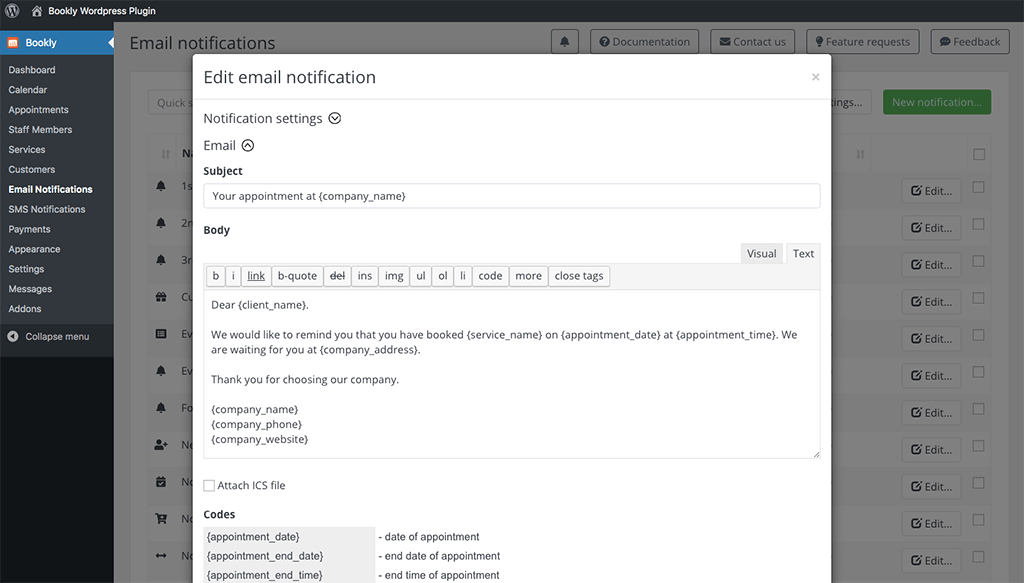 In every business, reminders are essential to keep clients engaged. Bookly online event appointment booking system comes with a feature that keeps track of upcoming appointments and spontaneously sends reminders to clients through text or email to refresh their appointment awareness. This assists in minimizing un-attended appointments and enables your employees to utilize their time on something better.
Made for all
Now, to make sure that not only the clients enjoy the flexibility of this online event appointment software, we've added some amazing and beneficial features for business owners and their employees to enjoy. As a business owner, you will be enabled to use Bookly to alter and revamp your staff lists, set hours, and define your services and billing. Simply put, you will be able to provide information updates for both your employees and clients easily and flexibly.
Platform compatibility
You don't need to give your clients instructions on the type of device they need to use to access your website for bookings. Bookly automatically adjusts to different platforms, either desktop or mobile. This makes it more user-friendly for both your employees and clients. They can use Bookly anywhere anytime.
Apart from all the benefits and advantages stated above, there are other mind-blowing features present in Bookly. You will continue to discover them as you go. It is totally open, flexible, and can also work ideally as a form of a customized solution. If you're still skeptical about the whole software, try out the available demo. It's definitely worth more than its price. Your business meetings can't be any safer with Bookly!