Many businesses receive a whole lot of phone calls and emails on a daily basis to engage with their customers. As a customer, you are more likely to get a reservation in advance to access different forms of services. Getting reservations in your favorite restaurants, booking an appointment with the doctor, or a personal session with a trainer at the local gym as well as a university appointment are some of the services you can get a booking for well in advance.
There is no doubt that the functionalities of a WordPress website are greatly enhanced with the aid of the countless number of plugins in existence. The booking plugin is one such amazing plugin. In times past, making reservations include looking up the phone number of the provider of service, calling and taking notes of the date and time of your reservation. Well, that is not the case anymore as booking plugins are changing the ways of making reservations. You would not need a piece of paper anymore.
Many businesses are taking full advantage of the use of the booking plugin on their WordPress website. Universities as well can make good use of this service to interact more and engage students, visitors and persons with inquiries on the services they provide.
In fact, this article discusses three reasons why the WordPress booking plugin is essential for top universities. It also suggests a great booking plugin for seamless booking functions. In addition, it goes further to highlight steps to create a website on WordPress and install the necessary plugins at your comfort.
Why WordPress plugin for booking is very important for top universities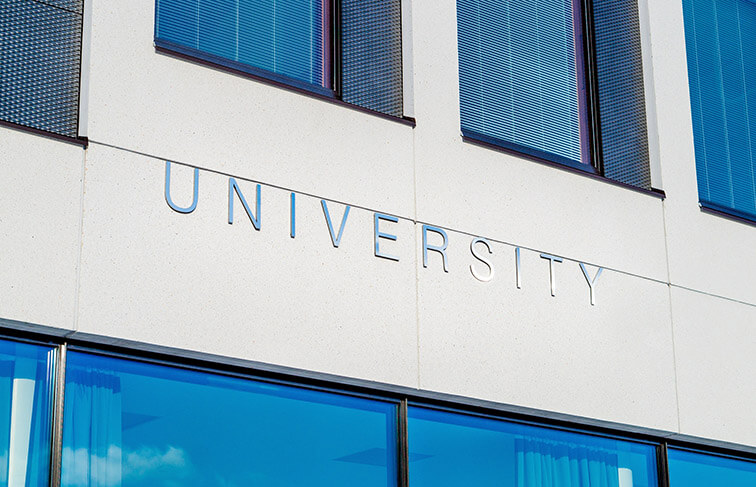 There a quite a number of reasons why universities around the world must make good use of the booking plugins available on the Internet. Firstly, it should be noted that a great deal of time is lost in creating appointments, answering phone calls and responding to emails. Such administrative tasks are not just time consuming, but also laborious and not as productive as they should be. The following outlined reasons are exactly why WordPress booking plugins would make a good match for top universities around the world.
1. Automating Employee Schedule
A whole lot of work lies within a booking system. In fact, some businesses rely on several of its employees to carry out these tasks. Others designate such tasks to a person as a full-time role. It is very common to allocate an employee to a particular booking to ease the process. With the online booking plugin, the need to allocate an employee to a particular task is eliminated. A general calendar is made available to the university that allows the entry of when a particular employee is available. The system notifies the employee of new bookings and adds it to their existing schedule. The shared calendar also assists several employees in tracking the delivery time of a particular service. This is very vital to a university having lots of sections, department, and staff. It enables each department to track and meet up with their appointments without contacting the main office.
2. Eliminates Manual processes
The WordPress booking plugin is a fully automated process that eliminates the need for an employee to handle such tasks manually. There is no doubt that a fully automated system increases the productivity of the administrative arm of the institution, yet it is more convenient for the client as well. Bookings can now be made at any time of the day, with the aid of any device at their disposal, this is in constraint to a manual system where arrangements can be made only during working hours.
3. Obtaining relevant information
There are certain relevant information provided by clients in any service-based business. This is so important in the university setup where a lot of forms, manuals, and documents are exchanged between the school and its clients. The possibility of error is increased using a manual system where an employee has to upload details obtained from the client. This is in contrast to the automated WordPress booking plugin that allows clients to complete their own details. This includes the filling of relevant documents and questionnaires as well as stocking them in a single place for easy access. The booking process is more streamlined as all the details are kept together, providing the school with a constant format.
Creating a website on WordPress, installing the necessary plugins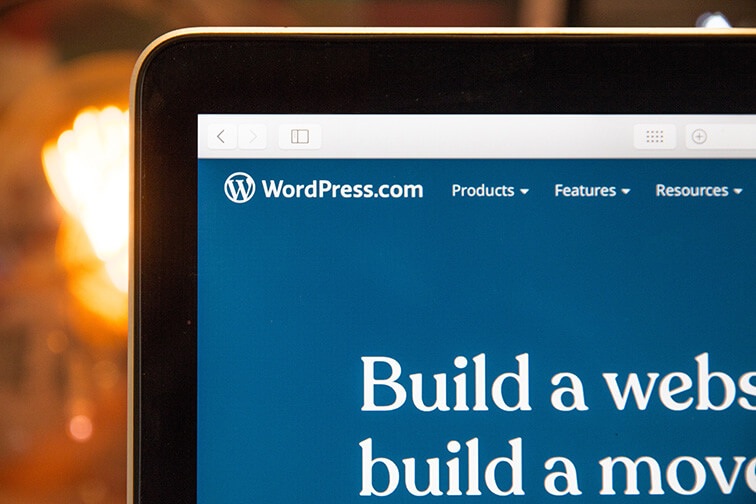 First, you would have to take note of the business in question to help customize the form. Still, there are some common things to look for in a WordPress booking plugin:
Appointment booking forms should accept client requests at different time slots fitted into the working hours of your business.
The plugin must be mobile friendly to enable access from multiple devices.
A WordPress database, Google calendar or any other similar app is the home storage of a good form.
A customizable calendar that will fit on any part of the website.
Options for receiving payments.
Customizable fields as well as dropdowns to enable clients search, view & edit their bookings.
There is a need to automatically notify your clients on the acceptance or refusal of their application. Therefore, looking out for a plugin that does this as well will come in handy.
Bearing these in mind, you need to move to the next step. You will be easily forgiven for viewing a booking plugin as a simple calendar with a form. Well, this is not really the case, as the type of business in question will determine your choice for a plugin.
WordPress is renowned for its great flexibility as it allows the addition of multiple functionalities. There are a thousand plugins available to you for use on your website. To gain access to such amazing booking features available to WordPress websites, here is exactly what you need to know to create your site:
• Research
Before adding any plugin to your website, you must properly research what the plugin is all about. This is because a plugin can either improve, break your website or increase its vulnerability to security threats. Some would not even do the job as expected of them. In addition, your research should also include finding out if your hosting company allows the addition of the plugin you have in mind.
• Access your WordPress dashboard
Log in to the dashboard of your WordPress site and click on the "plugin" tab in the menu found on the left of the screen.
• Add your plugin
Select the "add new" button found on the top. You have two options to do that. You can upload a plugin from the upload tab in case you have already downloaded the .zip copy of the file. You can also use the search tab to access the plugin from the repository if you know the name of the plugin.
• Install
Use the install now button to install your plugin to your WordPress website.
Bookly
Several benefits of university booking plugins were earlier stated. Bookly is one of such plugins that offers outstanding benefits to both clients, employees and the overall business. It is a very modern-looking plugin that is well suited to universities around the world, health and wellness, salon and beauty, fitness and Gyms, and other professional services.
Its sleek front-end and back-end design put it at the very top with few other booking plugins. It offers easy usage as it is highly customizable without any coding skills. Apart from being entirely responsive and customizable, clients and admins both have access to multiple views. It is uniquely armed with a module that enables each employee (university department in this case) to create different availability modes as well as pricing.
Benefits of Using Bookly plugin
Bookly is way more than a scheduling software. It provides both free and paid options that are incredible for any business budget and industry. The paid version allows removal and limitation to staff as well as the installation of more add-ons. Still, there are quite a number of great benefits also available via the paid version.
With the free scheduling and appointment business software, you can set up your website with this plugin without having prior coding experience. The appearance of your booking forms can be customized to match your website's design and your branding. It offers a single interface to manage customer lists, your services as well as send SMS and emails.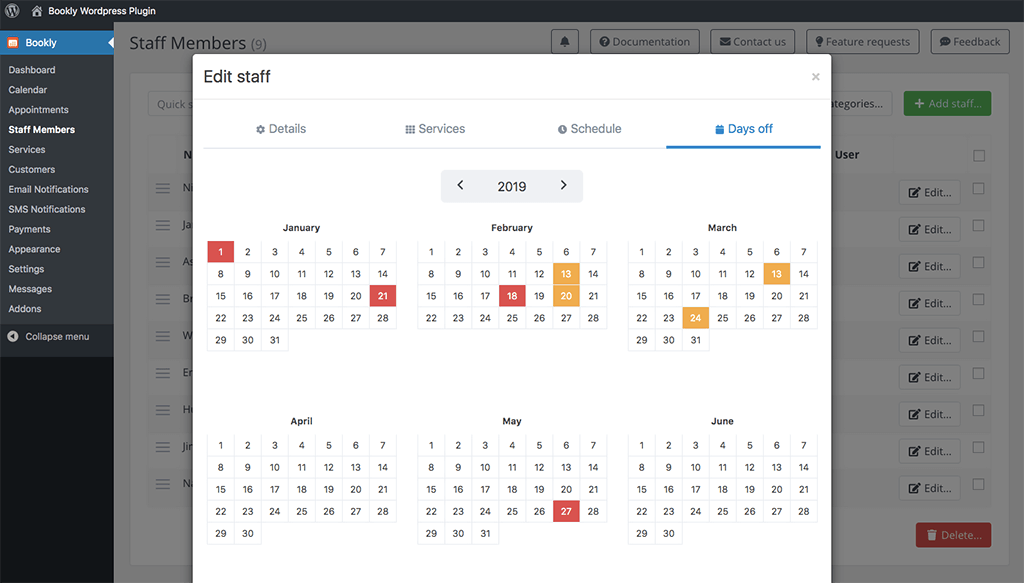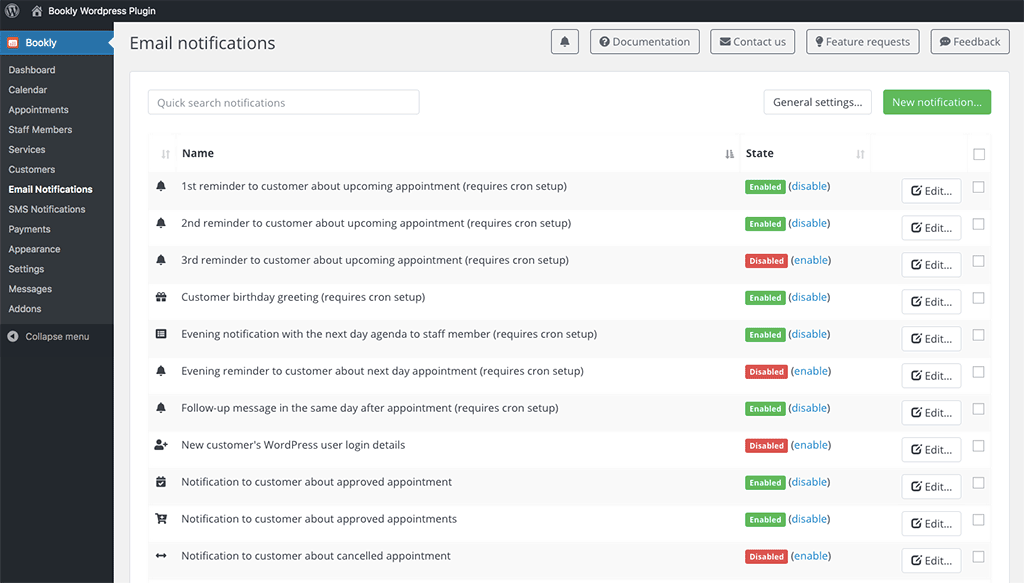 With the aid of the Bookly software, clients can book and schedule appointments without contacting any employee from the firm. It provides access to both mobile devices as well as computers. The category of the service and the employee to undertake the service can also be accessed by the client from the software including the date and time.
Apart from the business and its customers, Bookly offers a number of amazing benefits to the employees of the business, such as:
Eliminate workflow disruption
The time taken to return to a work process after being distracted is greatly underestimated by a large number of persons globally. A research conducted by the University of Irvine revealed that it takes about 23 minutes on average to return to an interrupted task. This gives a good picture of the effect of booking appointments, answering calls and responding to emails. The constant distraction will reduce the productivity of any personnel in the university who is assigned to perform these duties. In fact, responding to only six emails in a working day will result in a loss of two and a half hours in productive time. The employee of the Institution is also deprived of deep work- a state of fully being engaged with the work process at hand. Generally, a University will regain time that is more productive by utilizing an online booking system.
Automation helps in managing the time spent in the workplace. This is the case as a simpler and smaller task can be automated while the employees can handle the major work process. This goes a long way in increasing productivity and the reduction of burnout in the workplace.
Disruption in workflow leads to an increased level of stress to the individual performing administrative tasks. Interrupting the workflow reduces productivity, increases stress, puts more pressure on the person who has to put in more effort to complete tasks and end up in higher frustration. Eventually, the dialogue with clients may take a hit, hence the booking and reservation that should have been made with ease, becomes an even longer process.
Removal of additional duties
Clients will want to keep track of their appointments and will expect feedback from time to time. Employees will be required to manually follow up on such tasks and deliver booking notifications. With Bookly, this process is entirely automated by creating templates to notify clients of their appointment status via email or SMS. The manual procedure of notifying clients is eliminated, making the work-life of employees easier as they can focus on other tasks.
• Activate
After installing your WordPress plugin, activate the plugin. You might be required to insert a purchase code for your plugin. This depends largely on the plugin being used as not all plugins require the purchase code.
• Configure
The configuration of your plugin is determined by the plugin in use. Some plugins add a new menu to your dashboard to enable configuration, while others do come with a link to the settings. If you are not certain on how to configure your plugin, simply carry out a search on Google to help you configure your plugin.
• Front-end view
You need to take a look at the frontend of your website to determine how well the plugin works for you. If it does not meet up to your expectation, you can easily deactivate the plugin from your website or delete it.
The WordPress booking plugin is undisputedly useful. It is not just important to universities alone but businesses in other sectors. This article has gone to great lengths in outlining the numerous benefits that the clients and the employees of these businesses stand to get. It is your responsibility to make good use of it.