It may be difficult to effectively manage your tennis court rental services. Your clients need to know when the tennis facilities and equipment are available for rent. Besides, you have to track the bookings to know when your sports resources are in use and the clients who rented them. An online booking system is an excellent tool for your tennis court rental business.
The online schedule maker will take some tasks off your tight schedule. You can save much time by allowing clients to directly make their bookings online. With improved time management, you can focus on other aspects of your business to ensure its growth. Also, online appointment scheduling can improve customer service. A client can easily schedule an appointment at any time. Your calendar can be fully booked through the web scheduler without you communicating with the clients on phone.
With the Bookly block, an excellent online booking system, you can effectively manage your business and improve sales. However, you need a compatible website such as WordPress for seamless booking of tennis court facilities. This WordPress calendar plugin will take over some tasks from your employees and save you enormous time.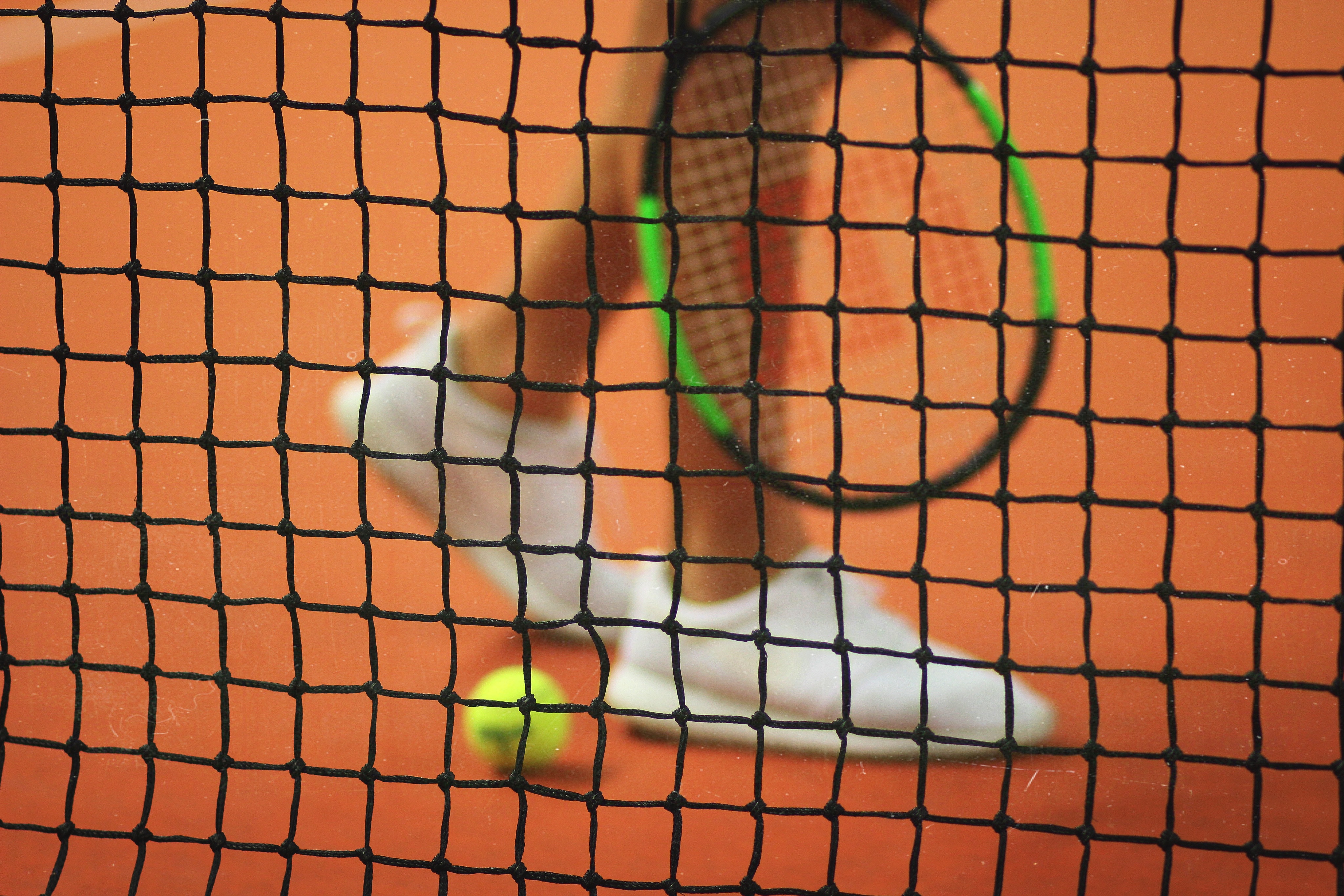 Benefits of Bookly block for tennis court rentals
A scheduling WordPress plugin installed on your website can contribute to the growth of your business. Besides, clients will love to make reservations within minutes instead of spending much time on phone calls.
1. Saves time
The online booking system saves the time you would have spent on the phone communicating with clients who want to schedule an appointment. It allows the customers to make the bookings online without interacting with you.
2. Simplifies booking system
Your clients only need to fill in the online booking form to make their reservations. The online schedule maker informs clients about available tennis courts and equipment. They can book for space on the available court through their smartphones. Besides, they can easily reschedule an appointment using the personal customer account on your website.
3. Availability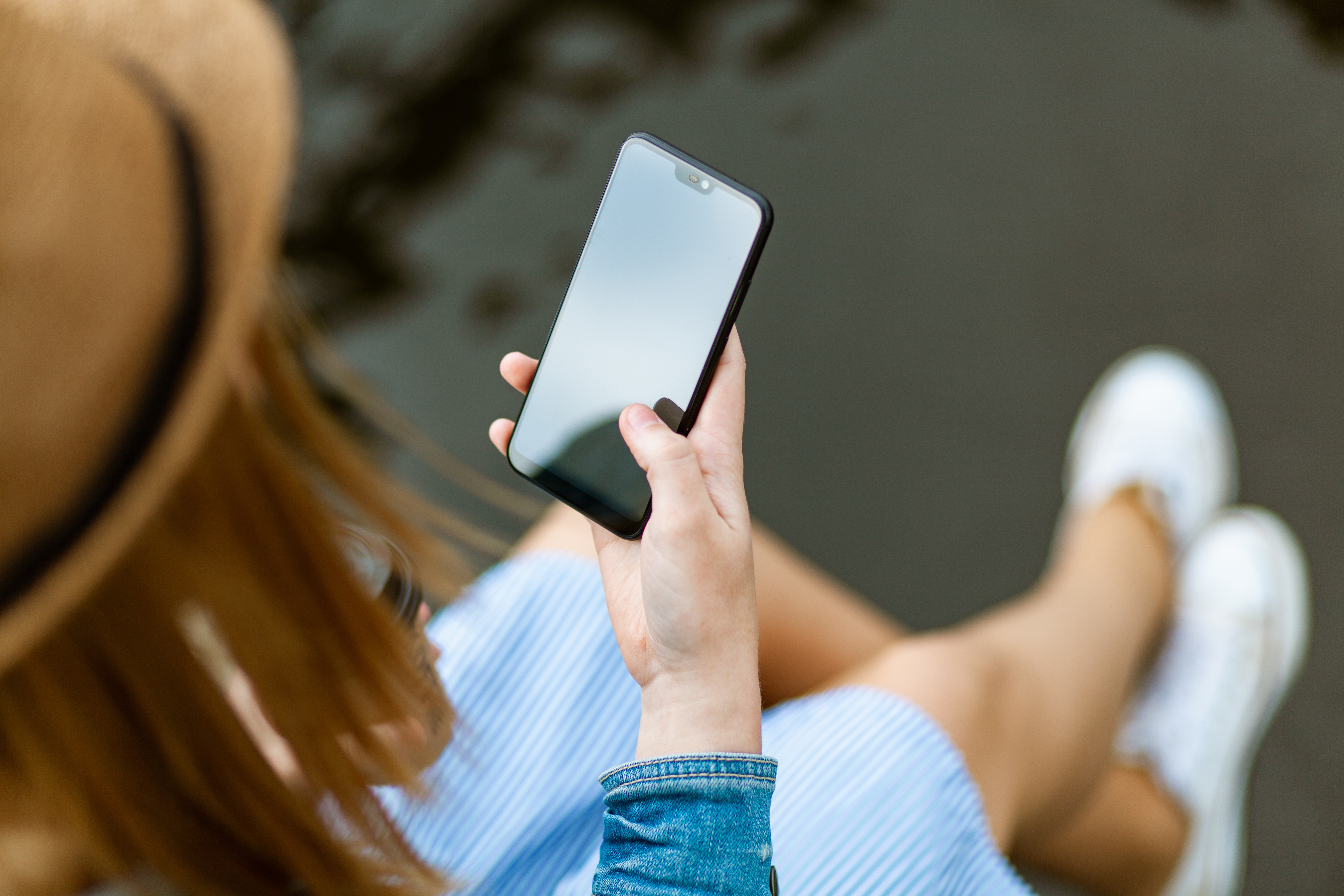 The WordPress calendar plugin allows clients to rent tennis court 24/7. Your clients can make their booking anytime online, even after business hours. With the online scheduling system, you can efficiently control your appointments.
4. Notifications
The online appointment scheduling system sends reminders to clients via SMS or email. The notifications prevent clients who made bookings for training sessions with their instructors from missing out on the lessons. The automated messages can save you from wasting money and time if the clients do not show up for their appointments. Besides, trainees who kept to their reservations are likely to become your longtime clients.
5. Minimizes booking cancellations
Last minute cancellation of a reservation is a loss to your tennis court rental business. Another client might have booked for the court if it has been available. By installing a WordPress calendar plugin, you can prevent clients from canceling their reservations when the appointment time is close.
6. Equipment management
Besides seamless and easy booking of tennis court online, Bookly block can help you track your sports equipment. The booking system will show you the number of items reserved and can help you verify the bookings by sending out confirmation messages. Also, the online schedule maker will help you to provide everything that your client will need when using the booked tennis court. The resources include equipment and locker rooms.
7. Grows your business
Online scheduling contributes to the growth of tennis court rental companies. With an easy to use online scheduling plugin installed on your WordPress website, visitors to your site are likely to book for a tennis court. The booking system transforms your website to a sales tool, enabling it to convert your visitors to customers. Besides, you can get recurrent bookings from existing as they can easily make reservations at their convenient time.
8. Improves your efficiency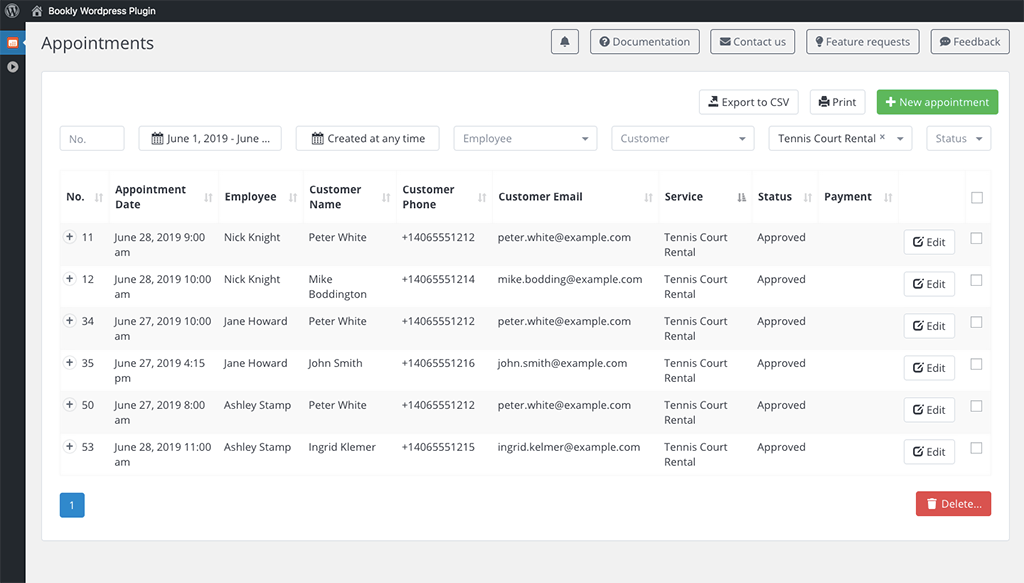 Online appointment scheduling system helps you to effectively manage your appointments. The tool works like an employee who stays online round the clock to satisfy the demands of your clients. With the automated confirmations and reminders through email and SMS, it ensures that clients show up for their reservations. It also informs the client of any rescheduling of bookings.
9. Take payments
In addition to scheduling appointments and booking equipment, Bookly block can accept payments from clients for their reservations. You can request for deposits on your online booking form. During the online booking process, your clients can make payments for their tennis court bookings. You can set booking deposits on your online booking system to help minimize cancellations and secure your sports resources.
The online appointment scheduling system enhances the booking process of your tennis court rental business. Besides, clients can access the booking plugin anytime and from any location.
Installation of Bookly Pro online booking plugin
You need a WordPress website for seamless integration of this plugin. It doesn't need specific skills to set up and manage this online booking system. You may even change your booking form to match your brand and set your preferences for the services you provide. The Bookly block has various features that allow you to schedule appointments and book for tennis equipment online. Clients can also pay for their reservation through the scheduling system during the booking process.
The online schedule maker lessens the workload of your employees. Unlike the offline bookings during the business hours, the online scheduling system is open to clients 24/7. They can complete the booking process in just a few minutes. Besides, your clients can schedule an appointment using their smartphones since the booking system is mobile-friendly.
The online appointment scheduling system automatically synchronizes the scheduled appointments with your online calendar. A glance at your schedule will keep you posted of your appointments. You can accept or reschedule the booking. However, the scheduling system sends out automated messages to confirm the bookings and inform clients of any rescheduled appointment.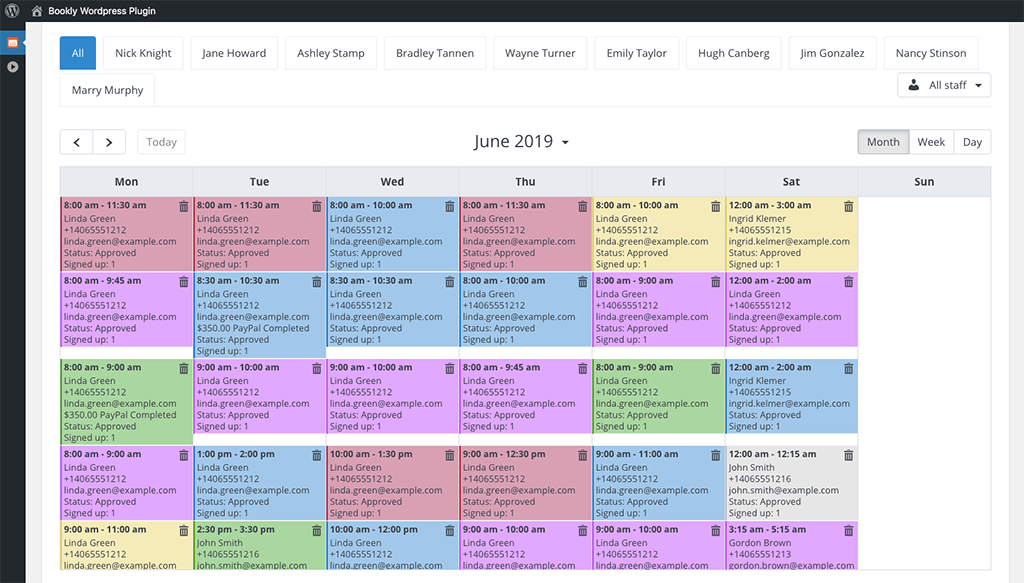 Timely notification of changes in the date or time of the scheduled booking or even cancellations will eliminate customer dissatisfaction. It also sends reminders to prevent "no shows" for the appointments by the customers. Such a situation will lead to a waste of time as another client might have booked that particular slot on the booking system.
Online schedule maker can help you control the bookings for renting your tennis court. Install the Bookly block on your website to allow clients to schedule an appointment at their preferred date and time.