For busy brides, there is no end of things that they need to take care of leading up to their big day. In fact, getting married can seem like a never-ending series of appointments and bookings. While the process is exciting, it can also be stressful. Especially when the bride also has to hold down a full-time job.
As a wedding dress shop owner, you can remove some of that stress by making it as easy as possible to book an appointment. Calling during the day to schedule a time to come in to try on dresses isn't always practical. If you are only taking calls during the day, then there is a good chance that you are missing out on potential appointments.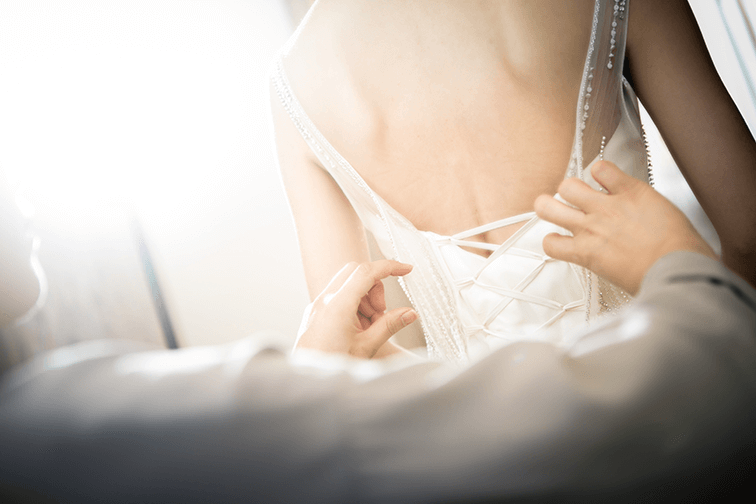 Wedding dress shop owners are often not aware of just how many potential bookings they could have received because they never even have a chance to interact with the customer. That potential client may have called during the evening and not been able to connect. Or maybe they noticed the calling hours and didn't even make a call. The chances are that the booking has now gone to a competitor that made it easier to arrange a booking.
Having an online appointment scheduling system solves this problem. Adding a booking form on your website means that clients can book an appointment at any time of the day. And with a WordPress booking plugin like Bookly the form is mobile-optimized, so they can make that appointment just as conveniently using their phone, as their desktop computer.
Easy installation and setup of WordPress booking plugin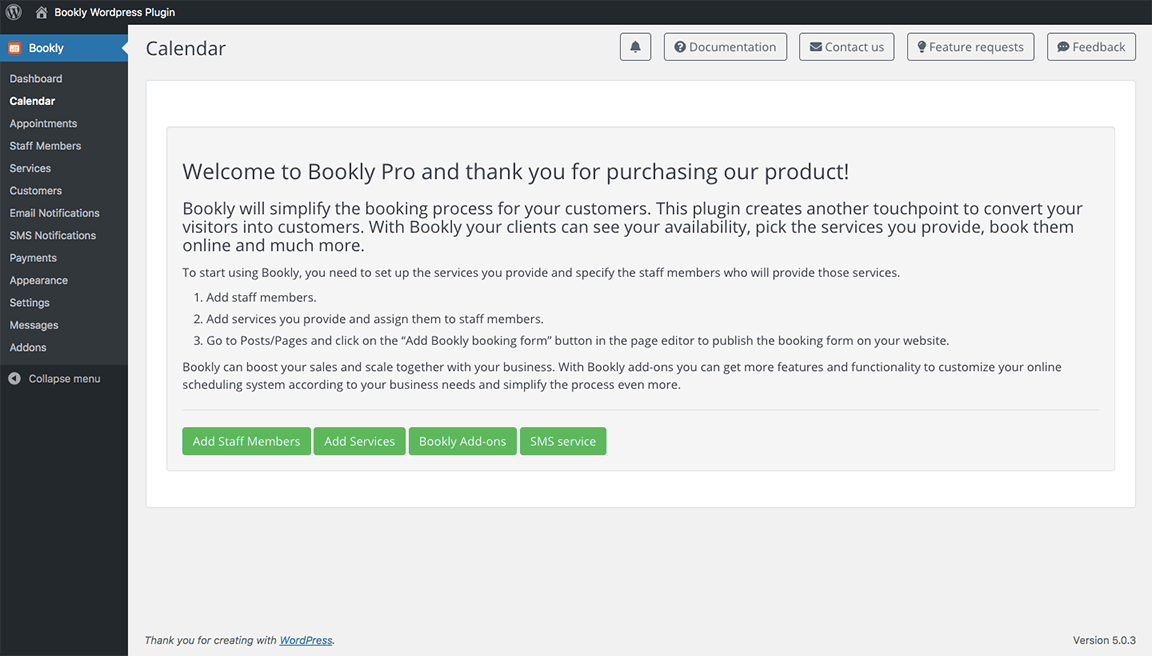 Unlike many other appointment scheduling software, Bookly is a WordPress plugin. This means that you don't need to use a developer in order to add it to your website. Provided that you are using WordPress for your wedding dress shop website, you can have Bookly and setup within minutes.
It's also very easy to upgrade from the free to the premium version of Bookly. This means you can try out Bookly and find if it is the right fit for you. When you want to unlock some of the advanced functionality you can quickly upgrade to Bookly Pro.
Once setup, you will be able to amend the fields and styling of your booking form, manage your client list and send notifications all from your WordPress admin panel. All of the customization of your form is done with a simple to use editor. You can customize your forms to your exact needs yourself.
Sending SMS or email appointment reminders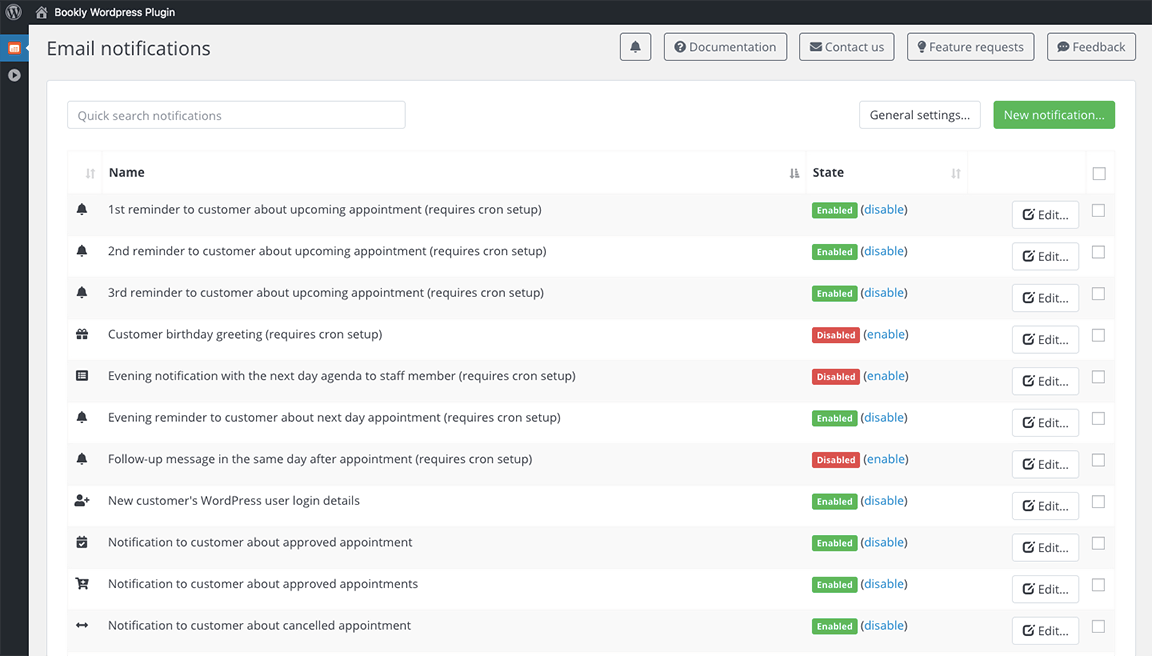 As already mentioned, the months leading up to the wedding can be a whirlwind of appointments. With so many things to arrange and appointments to attend, it is very easy for a wedding dress appointment to be missed.
If you are using Bookly you can set up email and/or SMS notifications to make sure that no appointment gets missed. These can be setup to send automatically. They tell the client where and when their appointment. This means no hunting around to find the exact time or location of your wedding dress shop.
Automatic SMS and email notifications ensure that your clients turn up at the designated time. And for brides it once less appointment that they need to keep track of. Notifications can even be customiяed so that they reflect your branding.
Intuitive and user-friendly design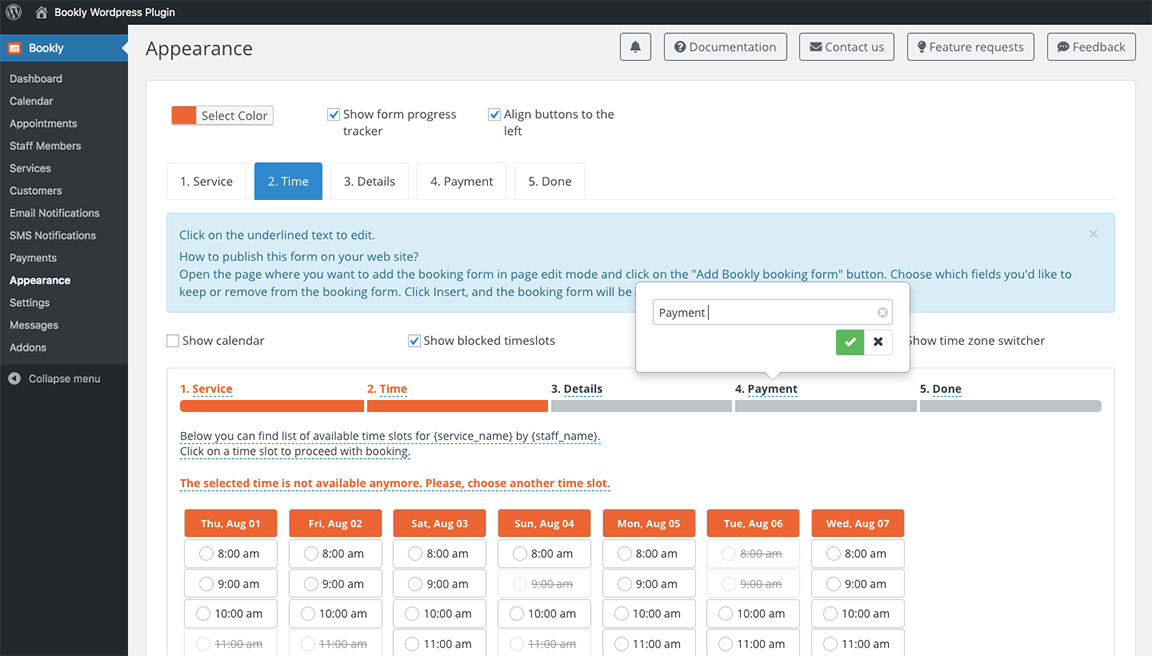 It's important that your WordPress appointment plugin is simple to use both for yourself and your clients. Bookly has been tested by thousands of users in order to ensure that completing is as simple and fast as possible. With Bookly forms it only takes a few minutes to complete an appointment.
The Bookly backend interface is equally intuitive for administrators as well. The dashboard has been designed to make it easy for non-technical people to manage their own forms and bookings.
Once an appointment has been made you can provide the client with their own individual login. There they can view all of the details of their appointment. If they need to reschedule the appointment, they can request to do so from their personal account.
Conclusion
Arranging an appointment to try on a wedding dress can be incredibly exciting. As the owner of a wedding dress shop owner you can make sure that the magic of moment is retained by ensuring that booking the appointment is as simple as possible. Adding an appointment booking form to your website is the best way of doing exactly that.